The Fort Lauderdale International Boat Show (FLIBS) is recognized as the world's largest boat show in terms of gross exhibitor space and number of vessels. Held this year from October 31st to November 4th, 2018, exhibits range from astonishing super-yachts, fishing gear to nautical themed home goods and interiors. With the show attracting more than 100,000 attendees and 1,200 exhibitors representing 52 different countries with more than 1,500 boats on display each November, FLIBS is widely regarded as one of the world's top annual boating events where consumers and the global marine industry leaders gather to buy, sell and see what is new in the market.

This year, visitors attending the show can have an elevated VIP experience by booking the "Fly & Sea" luxury experience package provided by Mercury Jets and the Acqualina Resort & Spa. The package includes 5 VIP tickets to FLIBS, as well as an SUV Cadillac Escalade transfer from your private jet to and from the hotel as well as to and from the boat show. In addition to this, you will receive a $250 voucher to dine at the famous Il Mulino New York restaurant where you can taste some of the best steaks in the country, as well as a 3-night stay at one of the three-bedroom oceanfront suites at the Five Star Acqualina Resort & Spa.

A place where charm of a Mediterranean villa meets elegance on the beach, Acqualina Resort & Spa is a seaside luxury haven located on 4.5 beachfront acres in pristine Sunny Isles Beach, and has recently been ranked #1 hotel in Florida by the U.S. News & Report and #1 beachfront hotel in the Continental U.S. by Tripadvisor. A family owned and operated property, Acqualina is a recipient of the coveted Forbes Travel Guide Awards for both hotel and its ESPA-branded spa and the AAA Five Diamond Award.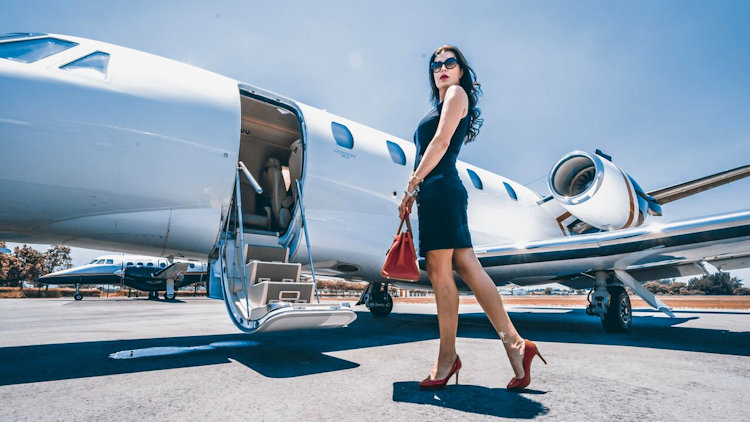 The "Fly & Sea" luxury experience package also includes a roundtrip flight from any New York City airport to Fort Lauderdale International Airport (FLL) with Mercury Jets' white-glove concierge team helping you select the aircraft that best suits your needs and expectations.
Established in 2010, Mercury Jets is a white-glove private jet service provider of the Monarch Air Group family that provides on-demand private jet charters with no upfront costs or membership fees. With safety being the top priority, Mercury Jets preselects each and every aircraft for each and every flight. Their unrelenting dedication to safety, customer service and above par performance has rewarded them with extensive return business and customers such as the U.S. and foreign governments, Fortune 500 corporations, captains of industry and leading CEO's and NGO's around the world.
The 59th Fort Lauderdale Boat Show is set to take place from October 31st to November 4th, 2018. Package is valid between these dates and cannot be combined with any other offers.

Rates: $38,282.00 (light jet option), $44,282.00 (mid-size jet option) and $54,282.00 (heavy jet option). To purchase, please call Mercury Jets 24/7 professional concierge team at 954-359-0111 (877-359-6732). For more information, visit https://mercuryjets.com and www.acqualina.com.