Being the largest city in North America, it can be somewhat difficult to navigate and knowing where to go to (and where to strictly avoid) is imperative.
How long should you spend here? Our recommendation would be four days. Here are a few essential tips to make the most of the soulful metropolis that is Mexico City.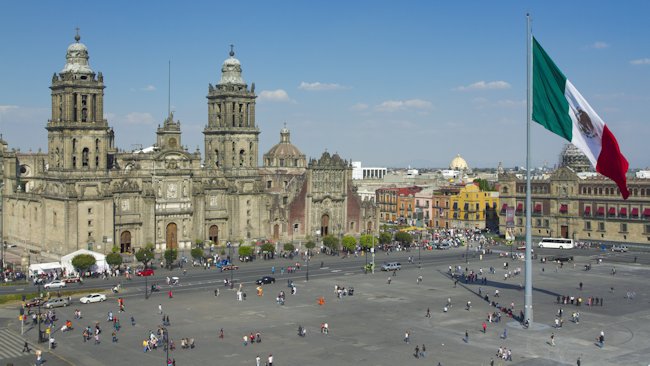 Zocalo Centro Historico
WHAT TO SEE:
Centro Historico and the Zocalo
Mexico City's historic district, Centro Historico is full of colonial buildings and pre-Hispanic ruins – an essential destination to gage a true understanding of the city's culture and history. The area exhibits a wide selection of Baroque, Art Noveau and Aztec architecture and has a distinct cosmopolitan exuberance, whereby individuals from all walks of life intersect.
The Zocalo is the main plaza of the historic centre. It has undergone various incarnations over the years and today it acts as a forum for concerts, protests, celebrations and unnerving Day of the Dead altars.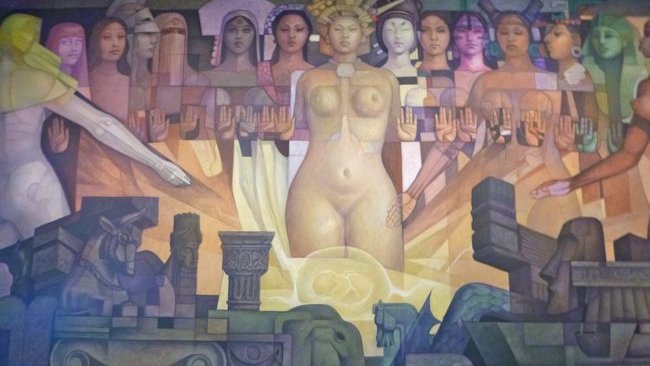 National Museum of Anthropology
Here you will find an impressive collection of pre-Columbian art alongside archeological and anthropological artifacts ranging from pre-Hispanic Mayan civilizations to the Spanish conquest. The National Museum of Anthropology is one of Mexico's most important institutions and is highly popular with tourists.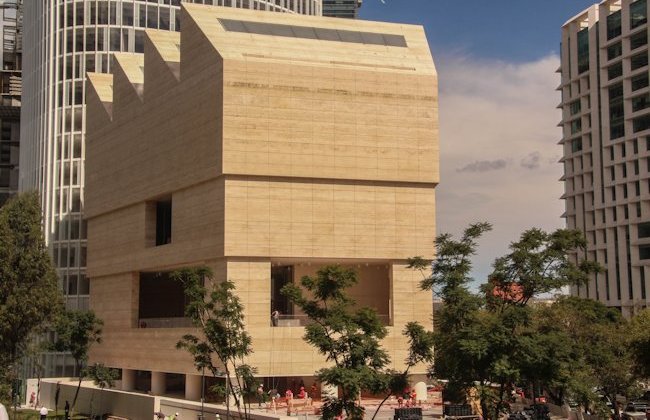 Museo Jumex
Museo Jumex is a contemporary art gallery that opened in the Polanco district in November 2013. Made up of 2,700 pieces from Eugenio Lopez's private collection, the artworks include pieces from renowned artists such as Jeff Koons, Olafur Eliasson and Mario Garcia Torres. The collection alone is estimated to be valued at $80million USD. The gallery's unique design aesthetics (completed David Chipperfield Architects) have caught the attention of the global design cognoscenti, attaining commentaries in the likes of Vogue, W and the New York Times. Well worth a visit for those with a penchant for modern art and architecture.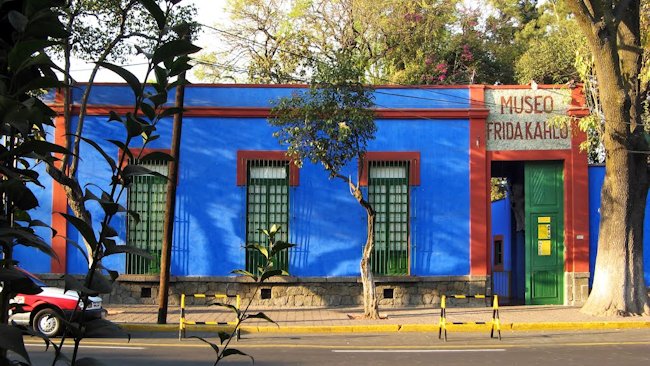 La Casa Azul
La Casa Azul, otherwise known as Museo Frida Kahlo, is a museum dedicated to the life of Mexican artist, Frida Kahlo. In 1958 (four years after her death), her husband Diego Rivera donated the home and its contents to revert it into a museum in her honour. It is today one of the most visited museums in the city and a destination for art lovers around the world.
La Roma and La Condesa
La Roma and La Condesa are bohemian, arty neighborhoods featuring hip cafes, wine bars, galleries, markets, boutique shopping and nightlife. Meeting at Avenue Insurgentes, the parallel vicinities are each laced with parks, open-air theatres and boutique hotels. They are great places for a walking tour of shopping, dining and exploration. Most of the city's best casual eateries are located in Condesa's Avenue Michoacan.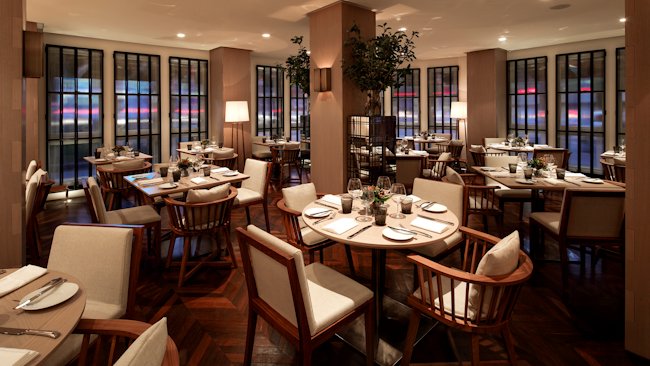 WHERE TO DINE:
Anatol
A sophisticated restaurant offering an array of seasonal sharing plates, Anatol ticks all of the boxes: sensational cuisine, service and atmosphere. Located on Polanco's upscale Presidente Masaryk, this dining spot is always humming and has a simple menu sure to satisfy any palate.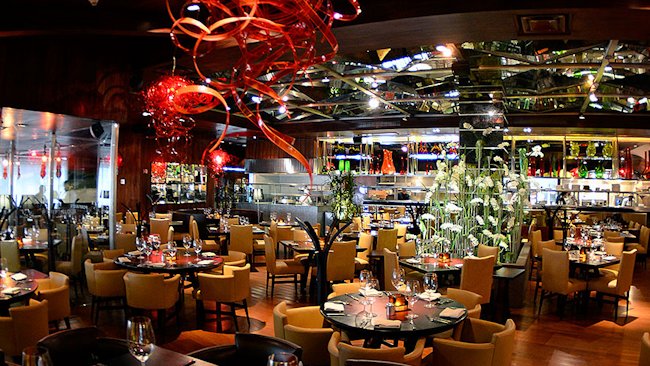 Porfirios
A quality and good value dining spot that refines traditional Mexican cuisine in a contemporary environment. It's become so popular, that it's opened a branch in Miami and is set to open in New York later this year. Delicious tacos, salads, sharing plates and local specialties are on offer alongside a rather impressive cocktail menu. Whatever your choice of dish, we would highly recommend the chilli-laced margarita.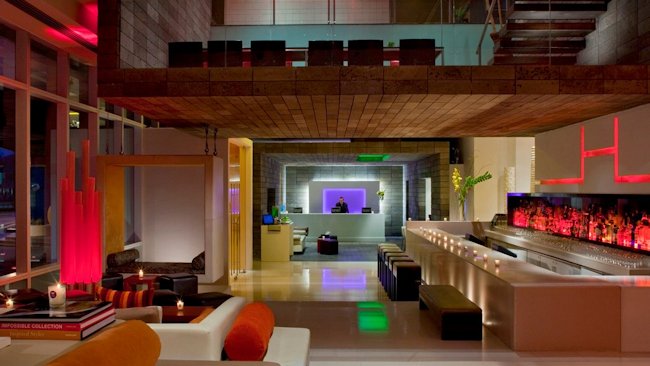 W Mexico City lobby
WHERE TO STAY:
W Mexico City
Located in the heart of Polanco, the W is a cosmopolitan sanctuary awash with the painterly colors of Frida Kahlo and Diego Rivera. Undoubtedly one of the most stylish addresses in the city (there have been sightings of George Clooney and Cindy Crawford), the twenty-five level tower is a modern and vibrant example of Latin American design. Sandstone bathrooms complete with rainfall showers and crochet hammocks overlook the fashionable, tree-lined neighborhood and double as a sunroom.
The hotel chain's renowned AWAY Spa has a distinct Mayan influence, with a large Temazcal (a sauna-like vapor bath believed to heal the body and mind) and exotic treatments such as the Seaweed Detox Wrap and Bamboo Exfoliation.
The signature Solea restaurant is a fresh take on Mexican and Western cuisine, with a sumptuous combination of both healthy and indulgent offerings.
The biggest highlight of the hotel is the location – the best the city has to offer is at your doorstep.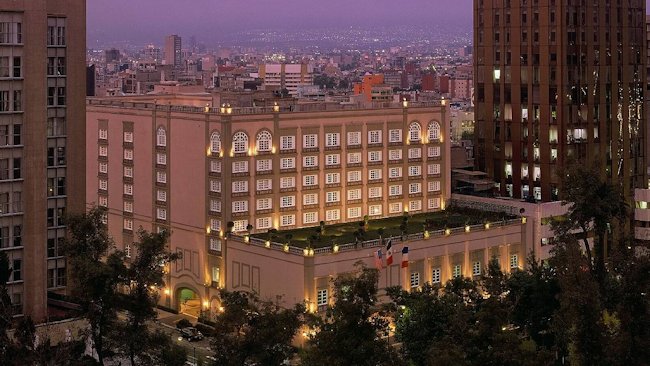 Four Seasons Hotel Mexico City
An excellent hotel for business travelers, this Condesa-based hotel is in close proximity to the CBD and has an impeccable standard of service that leaves a lasting impression.
Here you can enjoy plush rooms, a well-equipped fitness centre, excellent food and take refuge from the bustling city in the fabulous garden and pool area.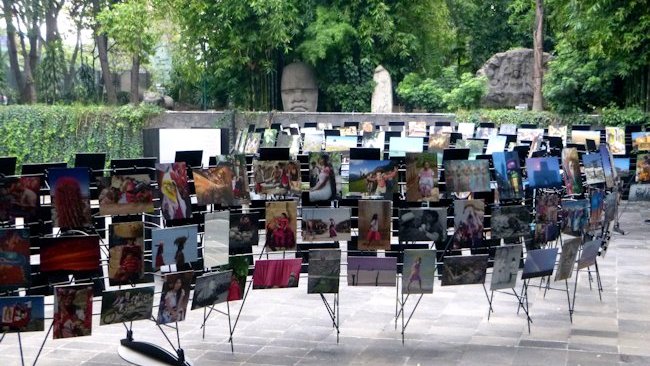 Art in Polanco
INSIDER TIPS:
• Avoid Tipeto at all costs. It is one of the city's (and country's) most notoriously violent areas
• This goes without saying, but avoid having your phone and valuables visible – there is a considerable degree of poverty in the city and while the central areas are highly-policed, it's always good to air on the side of caution.
• Keep your cash and jewellery in the hotel safe where possible
• The trendy Roma district is much like many up-and-coming areas around the world: one end is laced with high-end cafes and shops and the other borders on dangerous. Stick to the streets closest to La Condesa and avoid running into any potential intimidation
• Avoid drinking the water; this goes for the whole of Mexico. Use bottled water for both drinking purposes and for cleaning your teeth
• For peace of mind, have the hotel car collect you from the airport on arrival – sure it's an extra expense but it's worth it. When you're visiting for the first time and have no concept of direction, you're at the mercy of your driver and you really want to iron out any chances of being taken on a ride with some fraudster.
• Teotihuacan is a renowned archeological site often recommended for tourists, although it's about a 1.5 hour drive out and back, so you really need to devote a day to go. If you're visiting Riviera Maya, we would recommend visiting Chichen Itza instead, which similarly, is a site of Mayan ruin and was recently named one of the seven new wonders of the world.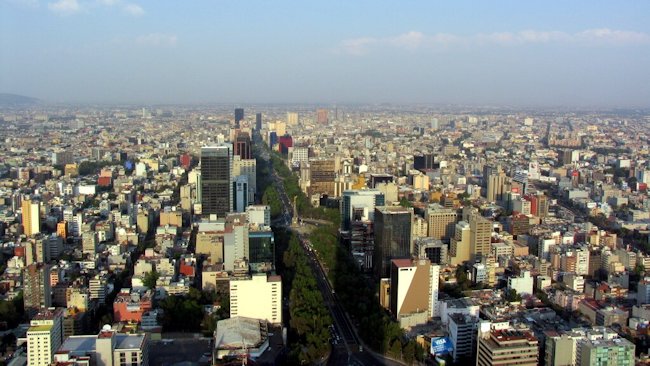 Paseo de la Reforma