Cavalli Restaurant and Lounge
Owned and conceptualized by internationally celebrated couturier, Roberto Cavalli, This South Beach hotspot is situated in a plush villa located in the city's iconic Art Deco neighborhood at 150 Ocean Drive. The dining, entertainment and celebrity destination will features a menu of traditional Italian cuisine, infused with Tuscan influences, as well as innovative 'new-style' dishes. With an upscale and sensual setting, the legendary fashion mogul's newest venture exudes a blend of Italy's sense of elegance and Miami's unmistakable vibrancy. With the intoxicating energy and ambiance, it's no wonder its been frequented by such celebs as David Beckham, Justin Timberlake, Jessica Biel, Eva Longoria, Andrea Bocelli, Anthony Mackie, Justin Bieber, Marc Anthony, Rosalyn Sanchez and Lydia Hearst to name a few. The sexy hotspot has weekly parties that have quickly become a favorite among tastemakers and celebs alike.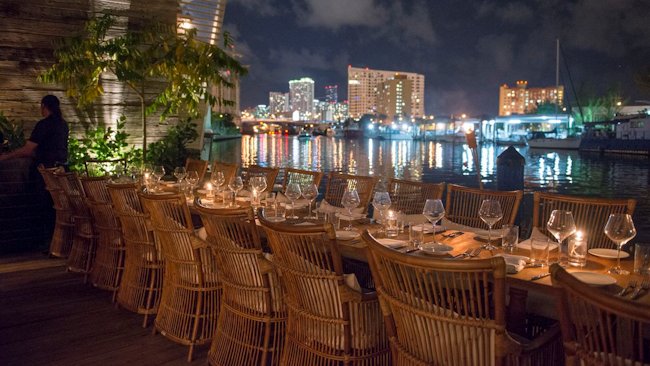 Seasalt and Pepper Restaurant
Miami's new #1 seafood brasserie and lounge on the Miami River, has already become quite the staple in the Miami dining scene since opening its doors in early December 2013. Spearheading the revitalization of the Miami River neighborhood –Seasalt has attracted foodies and the likes of Beyoncé, Jay Z (who broke their vegan fast there), David Beckham, Richard Meier, Gloria Estefan, Sofia Vergara, Joe Manganiello, Steven Tyler and family including Liv and Mia Tyler, Dwayne Wade, David Ferrer, Lebron James, Michael Caine, Jim Belushi, & Paul Giamatti to name a very few.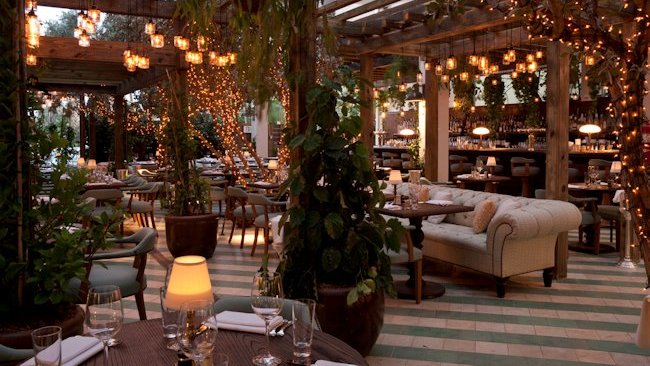 Cecconi's
Soho House launched the third location of its popular restaurant, Cecconi's, which debuted as part of Soho Beach House in Miami. Overseeing the kitchen and executing the classic Venetian-influenced menu is acclaimed Executive Chef Sergio Sigala. Inspired by the original London location, which was founded in 1978 and modeled after Cipriani in Venice, Italy, the 150-seat Cecconi's Miami is located on the ground floor of Soho Beach House, the recently renovated Art Deco Sovereign Hotel. Serving breakfast, lunch and dinner in an intimate setting, Cecconi's offers superior service and is sure to entice the discerning tastes of its fellow Miami denizens and savvy visitors alike. The restaurant exudes the perfect blend of elegantly traditional cuisine and a relaxed atmosphere. Celeb fans include Beyoncé, Jay Z, Kelly Rowland, Sofia Vergara, Miley Cyrus, Selena Gomez, and Ryan Philippe, to name a few.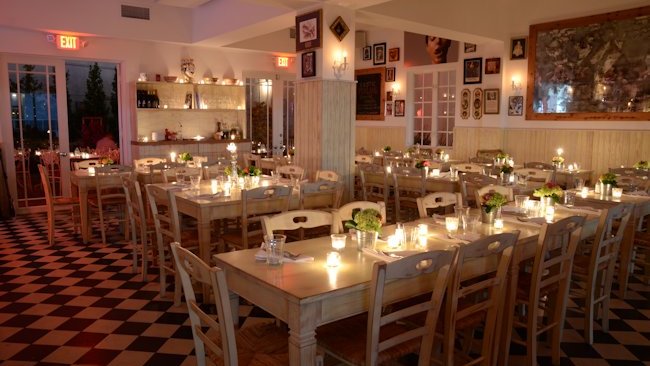 (petit) Miami Beach
(petit) Miami Beach, sister restaurant to famed Italian eatery (petit) Milano, offers the best of typical Italian dishes as well as some international specialties including Japanese salmon tataki and tempura , Spanish pata negra and Indian spicy shrimp curry. Napolitano Chef Nicolo Celona prepares daily, homemade Bread, focaccias, pizzas and desserts along with daily regional Italian specialties. Additionally, the romantic outdoor Mediterranean secret garden allows guests to dine al fresco on one of kind hand-painted tables manufactured in Sicily in the small village of Caltagirone . Celebs that have visited include fashion icons Giorgio Armani, Calvin Klein, Dolce&Gabbana, Alessandro Dell'Acqua, Antonio Marras, DSquared and Neil Barrett. Supermodels Adriana Lima, Carolina Kurkova, Toni Garrn. Oscar® winners Adrien Brody and Paul Haggis, Oscar® nominated and Golden Globe winner Jessica Chastain, Grammy Award winning singer Maxwell, actress Monica Bellucci to name a very few.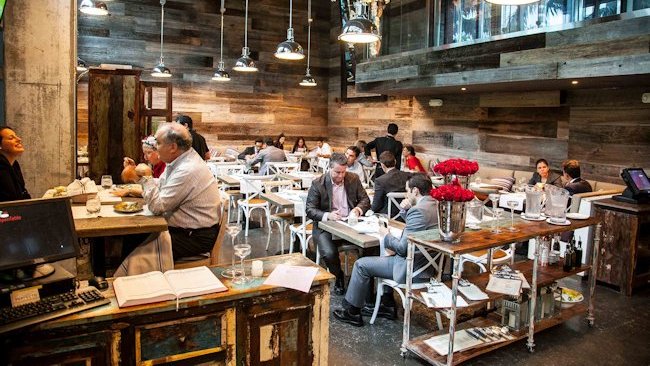 Perfecto Gastropub
Think industrial-chic ambiance and a Barcelona inspired menu with lots of tapas. The quaint Brickell restaurant offers traditional Spanish fare with an emphasis on quality ingredients, creating a Europe-meets-Miami dining concept unparalleled by other Miami restaurant. As chef and owner Oscar Manresa's first U.S. location, Perfecto has not disappointed as the go to restaurant for authentic Spanish cuisine and atmosphere. International Tennis champ Fernando Verdasco is a huge fan!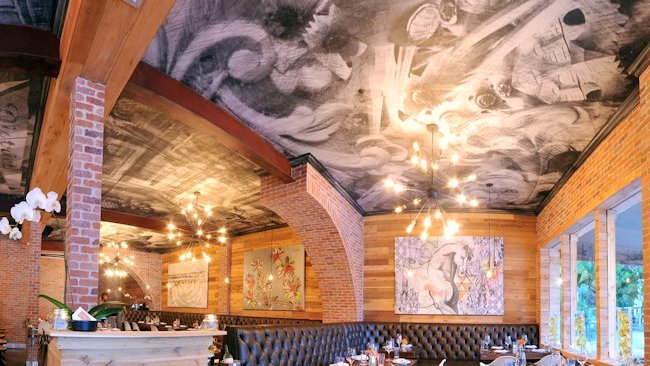 The District Miami
South Florida's most distinctive dining destination brings together a diverse mix of cultures and flavors. The District Miami incorporates fresh and locally driven ingredients in each dish, creating a true contemporary Pan-American cuisine. Embodying the best dishes of North, South, Central America and the Caribbean, the cuisine was crafted by James Beard Foundation semifinalist, Chef Horacio Rivadero, in order to take guests through a culinary journey of The Americas.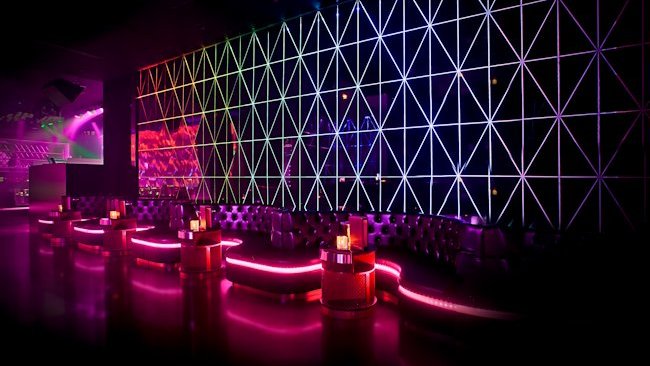 Wall Nightclub at The W South Beach
Renowned for being one of the cooler and most sought after venues to get into in Miami, Wall's harmonious mix of beautiful people, celebrities and elegance has forever created one of those experiences that come around once in a nightlife lifetime. Recently celebrated its 5 year anniversary with Leo DiCaprio, Wall Lounge remains the #1 celeb and DJ destination for partying in an intimate setting week after week and year after year. Other celeb attendees have included Jamie Foxx, Jennifer Lopez, Zoe Kravitz, Michael Bay, Tom Cruise, and George Clooney.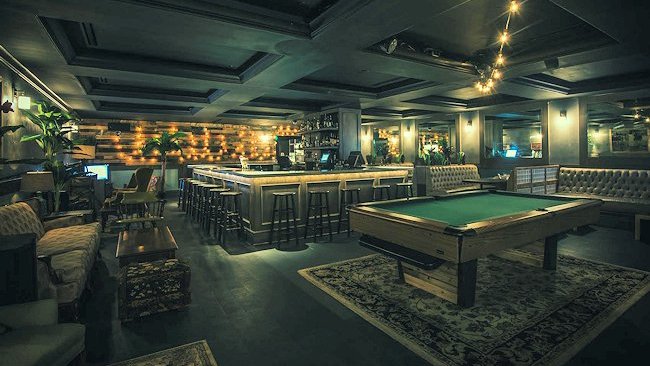 Better Days Bar and Lounge
Better Days, an independent boutique bar brand launched in August 2014 as the single vision of its creator, Challo Schott. The thoughtfully designed space took inspiration from retail brands and the 1970's American culture to create a vintage & thrift shop within its storefront spaces and an incognito bar within. Better Days has a unique take on bar design using simple yet experiential elements, giving the space a subtle, humble & human expression.