Big Sky Resort has indeed "come a long way" since the first chairlift turned opening day December 15, 1973. Celebrating forty years is nothing to scoff at and as they say, "you just keep getting better with age."
Such a historical mile marker bodes a big weekend celebration December 13-15, 2013. Daily lift tickets will be $40 for the weekend with access to all 5,750 acres. Playing at Whiskey Jack's on December 14th is Milton Menasce, whose music has been described as a cross between "a juke joint and a Jamaican beach bar with fiery guitar playing and gritty vocals blend." Lone Peak Brewery brewed a special beer, "Retro Red," for the occasion and all winter long. Birthday cake, ice cream, and the best 70-style ski costumes since, well, the 70s, round out the celebration.
Better with age, absolutely! Boyne USA bought Big Sky Resort in 1976 inventing state of the art snowmaking systems and building more chairlifts, lodging, and the Yellowstone Conference Center. Big Sky Resort took on the massive endeavor of installing the Lone Peak Tram in 1995, giving Big Sky the highest vertical drop in the country and then in 2005, Big Sky Resort and Moonlight Basin partnered through the interconnect to bring the Biggest Skiing to America ®. Big Sky Resort attracted visits from President Obama in 2009, Vice-President Biden in 2010, and hosted APEC (Asian-Pacific Economic Cooperation) in 2011.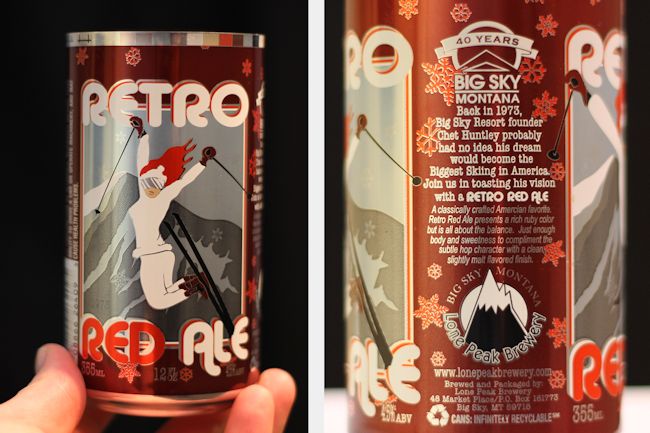 Ringing in its 40th Anniversary, Big Sky Resort is truly the Biggest Skiing in America® after acquiring Moonlight Basin terrain and facilities in October 2013 and the Spanish Peak's, Spirit Mountain terrain in July 2013. Together as one resort, under one name, Big Sky Resort is 5,750 acres, 4,350 vertical drop, 23 chairlifts, 7 surface lifts and the Lone Peak Tram to 11,166 feet in elevation.
Big Sky Resort has "come a long way, baby" and by no means is going to slow down as more investments and improvements are slated for the future.
For more information, please visit
www.bigskyresort.com