Namibia: In Search of the Desert Rhino, offered this fall and next, provides a chance to track this rare animal that survives in the Namib Desert, one of the harshest environments on Earth. The trip is the second in the "In Search Of" series developed by Nat Hab and WWF, which began in 2013 with "In Search of the Snow Leopard" in Mongolia.
Guests will travel alongside local researchers, WWF experts and personnel from Save the Rhino Trust, learning firsthand about crucial measures WWF has pioneered in tandem with local community groups to protect the desert rhino and other threatened species. With the support of the Namibian government, such efforts have made Namibia a global conservation leader.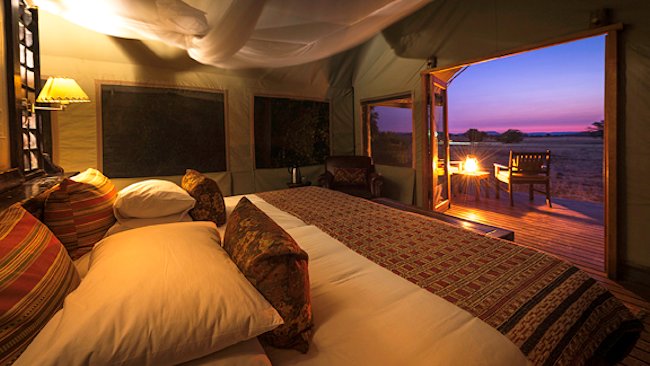 "These are unprecedented opportunities to meet with experts that have been arranged specifically for this trip and are not included on any standard Namibia safari," said Ben Bressler, founder and president of Nat Hab.
The desert rhino remains critically endangered because of rising demand for rhino horn, largely among Asian consumers who believe it has value in folk remedies; this has driven poaching to record levels.
The new 10-day safari starts at $9,895 per person, double (single supplement $2,295) with departures Sept. 29 and Oct. 17, 2015 and 2016. The rate includes scheduled light aircraft flights, accommodations, airport transfers, meals, non-alcoholic drinks at camps and in vehicles, house alcoholic beverages in camps, services of a Nat Hab Expedition Leader, local guides and lodge staff, some gratuities, all permits, entrance fees and taxes. See:
http://www.nathab.com/africa/namibia-in-search-of-the-desert-rhino/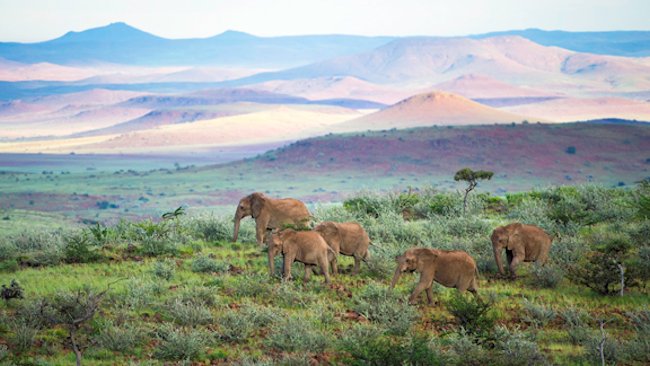 Guests, limited to 12 per trip, will track the desert rhino and other desert-adapted species, including elephant, by vehicle and on foot throughout Namibia's vast wilderness expanses. Varied habitats, from the arid wastes of Damaraland to the savannas and saltpans of Etosha, sustain a surprisingly diverse and vital wildlife population.
Private reserves, such as the Palmwag and Ongava concessions, are central to the experience. From the Ongava Reserve adjacent to popular Etosha National Park guests can view an abundance of wildlife without the presence of other visitors. Certain activities prohibited in national parks are offered as well, such as guided bush walks for an intimate perspective on the landscape and its wild inhabitants, and night drives in search of nocturnal animals.
One of Namibia's top naturalist guides, Franco Morao, guides this special safari. A Namibia native, he has worked at camps and lodges throughout the country and holds a Level 3 national guiding certificate, the highest achievement possible in Namibia. In addition, as with all Nat Hab Expedition Leaders, Franco has received additional resources and training provided by WWF's leading scientists, including those on the forefront of rhino conservation.
Guests travel in light aircraft, private mini vans, and top-of-the-line 4x4 safari vehicles with a window seat for each person. Flight transfers between destinations maximize time with wildlife. Accommodations are a highlight in their own right, with a focus on isolated, small-scale luxury camps featuring spacious individual tents with private verandas for secluded viewing.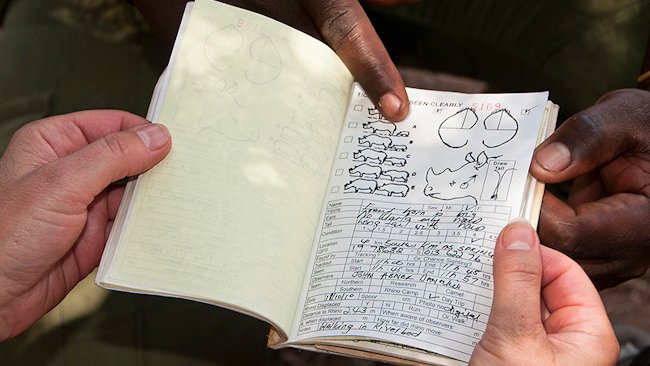 The safari begins and ends in Namibia's capital, Windhoek. From here guests travel to Desert Rhino Camp in the heart of the private million-acre Palmwag Concession in far-northwest Namibia. Few safari locales offer the privacy and isolation found amidst this expansive tract of desert wilderness. Several freshwater springs support healthy populations of wildlife including the camp's namesake and the trip's primary focus -- the desert-adapted black rhino (Diceros bicornis bicornis). The largest, free-ranging black rhino population anywhere in the world lives here, as well as desert-adapted elephant, endemic Hartmann's mountain zebra, giraffe, gemsbok, oryx, springbok and greater kudu. Namibia's second-largest predator population thrives here, too, with more than 100 lion, cheetah, leopard and hyena. Birds are also abundant, including a number of southern African endemics.
Nat Hab and WWF have been working together since 2003 to provide conservation travel adventures exemplified by the "In Search Of" series.
"Twelve clients signed up for the first exploratory trip, and together with some of the world's foremost snow leopard experts they journeyed to the far-western edge of Mongolia to visit two national parks where WWF Mongolia is performing important snow leopard research. Our guests were so moved by the experience that they came home and raised more than $20,000 for further snow leopard research in the region," said Bressler, who hopes that this trip will similarly raise awareness about the black rhinoceros.
Visit website:
http://www.nathab.com/