Outfitted in select materials from some of the most popular MissoniHome designs, the two sets embody a new kind of luxury offering travelers the comfort of home as they venture by air, land or sea.
Rosita Missoni, the Missoni matriarch who led the fashion and now leads the home brand, said in a past interview "I do not consider myself a designer but a lifestyle setter. Design is making everyday things (a space, a house, a piece of furniture, an object) look new and comfortable yet surprising and desirable - for me, it has to be a must have."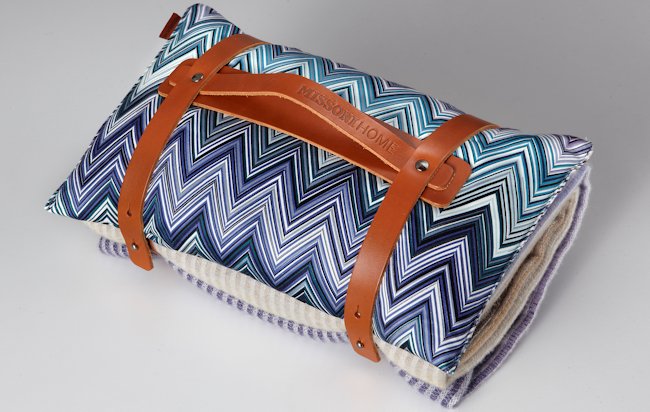 That message rings true yet again. Blending pattern and color in styles for both men and women, the travel sets include one throw and one travel pillow held together with vintage-like leather straps featuring a handle for easy transport.
The beach sets include one towel bag, one beach towel, and one outdoor pillow – together they'll bring to mind the beauty and luxury of a holiday in Capri, no matter what beach or pool they land at.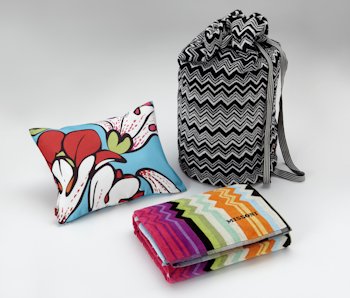 These will be exclusively available at select Seaside Luxe retail locations including Four Seasons Maui, Four Seasons Orlando, Four Seasons Hualalai and Four Seasons Lanai. Beach Set, $524. Travel sets, From $605.
Visit website:
MissoniHome gifts