Stay One Degree, a community which allows luxury travelers to experience the finest vacation homes around the world directly from like-minded homeowners, has launched a brand-new Coast to Desert: Relax & Rejuvenate California Style experience.
Guests will spend four nights overlooking the stunning Pacific Ocean in a breathtaking home in Malibu followed by a private helicopter experience to the incredible contrasting desert scenes of Palm Springs where they will spend three nights in an architectural masterpiece.
Guests who book the relaxing retreat will stay four nights in a four-bedroom / four-bathroom stunning home in Malibu offering private beach access, rooms with jaw-dropping views of the Pacific Ocean, large floor-to-ceiling glass windows bringing the light in, a hot tub with stunning ocean and sunset views, al fresco dining facilities and much more, for the coast part of the experience. Guests will also enjoy private yoga lessons on the deck while taking in the beautiful views and can request additional experiences that can be catered to their liking such as private hikes and dinners in some of the area's top restaurants.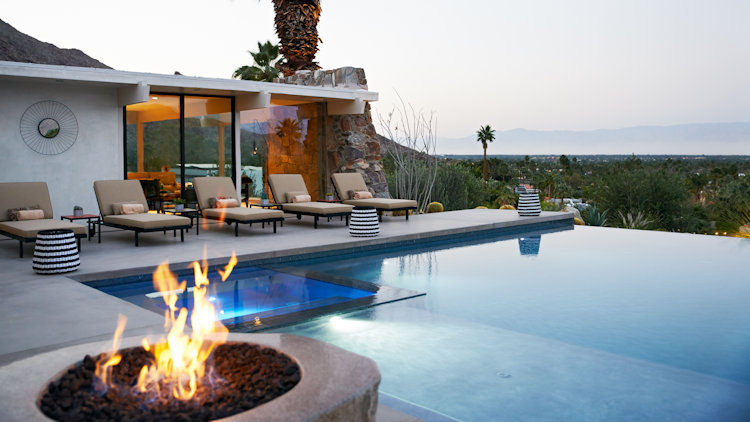 After four nights, guests will take a limousine to their private helicopter to go from Santa Monica to Palm Springs for the desert part of the getaway where they will stay three nights in a vibrant architectural masterpiece home. Guests will experience ultimate relaxation with spa treatments from a dedicated therapist, a personalized dinner with private chef service, and a beautiful pool with two infinity edges. The three-bedroom/four-bathroom home features 200-degree views of the three mountain ranges, cityscape of Palm Springs and the valley floor. Concierge services can arrange additional experiences including private hikes, art tours and much more.

The Coast to Desert: Relax & Rejuvenate California Style experience starts at $41,000 (based on 4 persons).