Many brides are drawn to the luxury property because of its exclusive private event space, The Gallery, which comprises the entire lower level of 10,000 square feet of flexible event and meeting space. Toni Apollaro, special event sales manager at Park Hyatt Washington, works closely with couples and their families to create an unforgettable experience. She has taken note of new wedding trends she has spotted this year, which are highlighted below:
First is the new trend of Champagne and Bubbly Bars.
Bubbles are a sign of celebration and couples are getting creative with how they toast the best day of their lives. Toni Apollaro says, "One of my favorite weddings featured models gliding through cocktail hour in hoop skirts made entirely of Champagne. Each guest was presented with a flute with their name and table number for the reception to follow. This is a fun and modern twist to the bubbly bar and standard escort card table."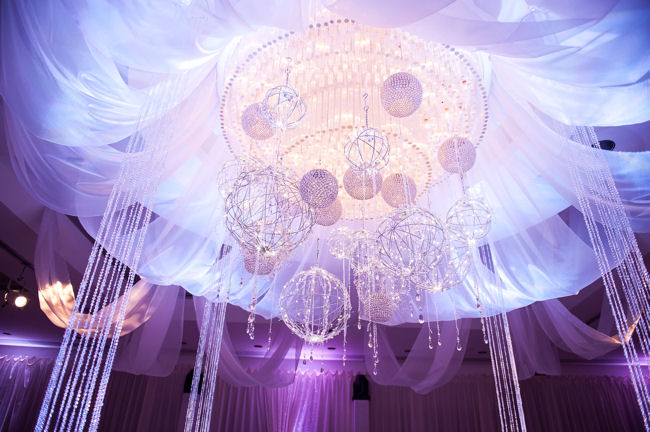 Couples are embracing the rule, "the more the merrier," while amplifying the intimacy of the space by upgrading the sweetheart table. Floor plans are designed with lounges and longer head tables to allow guests to interact more easily.
Weddings with shorter timelines and more intimate settings have become more popular in recent years, and are also a timesaving trend.
Today many brides are using social media such as Pinterest and Instagram to follow top vendors, planners, and designers across the country. With "pinspiration" and real wedding coverage online, couples come prepared with a distinct vision of how they want their perfect day to be styled and executed quickly.
To complement interactive floor plans and seating arrangements, inverted floral arrangements have also become a popular trend. Couples are now favoring arrangements that hang above tables from the ceiling or cascading from the chandeliers. Walking into the ballroom easily simulates stepping into a garden oasis.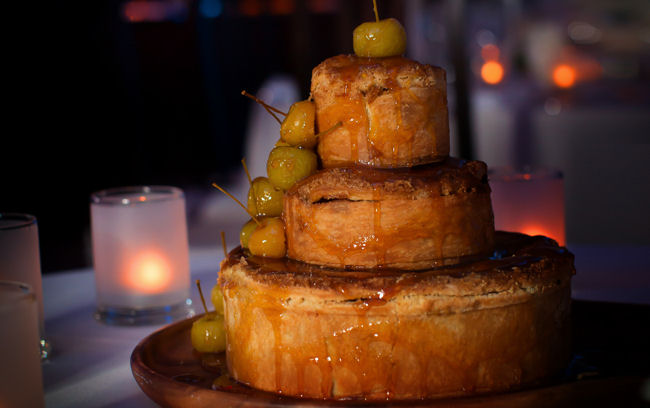 Lastly, for the adventurous, food-loving couple, modern dessert displays are a popular trend.
Artisan confections and baked goods such as macaroons, tarts, pies, and even donuts have replaced the traditional multi-tiered wedding cake. "I've seen macaroon towers and donut walls, which are a fun way to let guests choose their favorite flavored desserts toward the end of the night," says Toni. Such edible favors leave guests with a sweet taste in their mouth or a great bite to wake-up to the next morning. "Not to mention, these desserts are the perfect prop for Instagram-worthy pictures to share from the wedding -- of course, tagged with the couple's custom hashtag."
Visit website:
www.parkhyattwashington.com