NEW YORK CITY
Experience New York City over three days during one of the most enchanting times of the year. Kick off your tour with behind-the-scenes and backstage access with a cast member of a popular Broadway show. Learn about the fascinating anecdotes and personal career stories of your host. The next day, continue on a private tour over the Big Apple with a helicopter and enjoy a private shopping session with a celebrity personal shopper.Get the most out of this New Year's celebration with a VIP party and spectacular view over the world-famous Ball Drop.
Highlights
• VIP Tickets to a Broadway show and Meet and Greet with cast members.
• Michelin Star dining experience.
• Exclusive Sunset Tour aboard the Sikorsky s92 executive helicopter tour with champagne - over Manhattan's skyline.
• Private shopping session with a celebrity personal shopper.
• Private piano concert with a renowned pianist.
• VIP Tickets to the New Year's Eve Ball Drop Gala.
Price: USD $14,500 for two people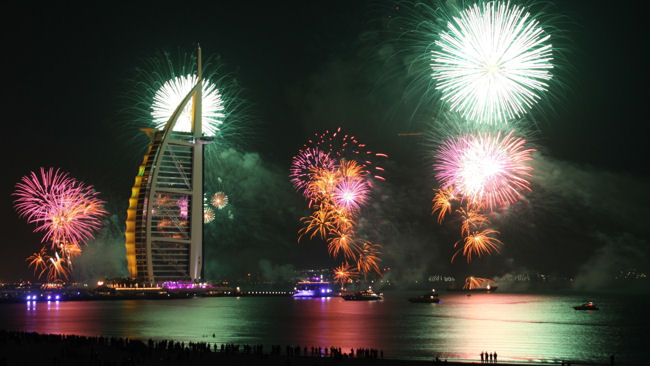 DUBAI
To ring in the New Year with style, Dubai is one of the best destinations. A unique city where an uninterrupted desert meets the world's most luxurious hotels and buildings with modern and unusual designs like the Burj Al-Arab. You will glimpse into the local culture with a full day of bespoke activities like falconry, astronomy and a safari in the desert. Pamper yourself with an afternoon high-tea at the Burj Al-Arab and witness the breathtaking sunrise over golden sand dunes. The adventure ends with a dinner on a private yacht where you will get the chance to enjoy the fireworks far from the crowds.
Highlights
• Private night desert drive safari in a Mercedes-Benz G-Wagon along with an exclusive dinner, astronomy and falconry sessions.
• Afternoon tea at the legendary Burj Al Arab.
• Exclusive fine dining experience.
• Private shopping session with a personal shopper – in a luxury classic car.
• Sunrise Hot Air balloon ride over the city of Dubai.
• Private yacht cruise watching the New Year's Eve fireworks.
Price: USD $15,800 for two people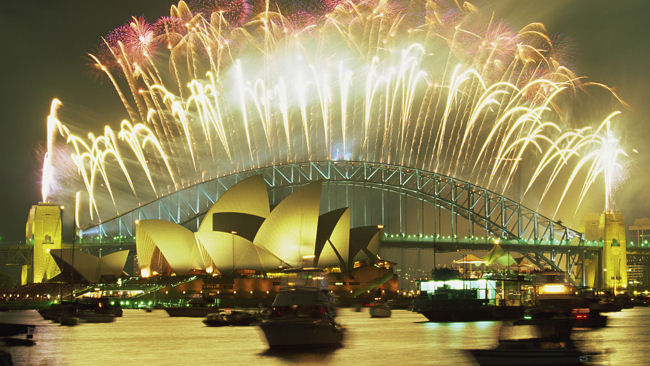 SYDNEY
We invite you to members-only clubs in Australia and to sample the best of what the continent has to offer. Start your journey in Adelaide, to discover Australia's most famous winery: Penfolds Grange. Indulge in an exclusive wine and dine experience. Once in Sydney, you will be invited to a 'Bucket-list' golf-course experience where you will be offered a 'day-kit' and the most exclusive and limited-edition line of golf clubs – Callaway's 'Legacy Collection'. Ring in the New Year overlooking the iconic Sydney Harbour Bridge and nearby buildings while they ignite at midnight with one of the world's most spectacular fireworks productions.
Highlights
• Exclusive Australian winery experience at the Penfolds Grange.
• A full-day at a private member's club golf
• Private guided tour of the best beaches around Sydney.
• Exclusive fine dining experience.
• Enjoy fireworks and a sumptuous dinner aboard a private yacht, with the Opera House lights and Sydney Harbour Bridge as your private setting.
• Private helicopter tour of the Sydney Harbour and the World Heritage status Blue Mountains.
Price: USD $14,400 for two people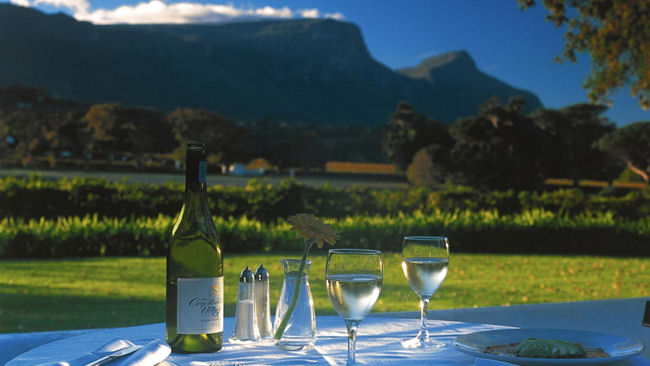 CAPE TOWN
Ready for an epic 7-day adventure? In sun-soaked Cape Town and its surroundings, you will be able to enjoy a diverse journey through a bespoke safari and beach package that will bring you to discover the true spirit of South Africa. Learn South African history at the National Gallery, Robben Island and the District Six Museum. Dive into shark infested waters, enjoy a relaxed holiday stargazing, beach holiday and wine and tasting.
To welcome the New Year properly, we will light up the sky with private, colorful fireworks just for you and your loved ones.
Highlights
• Shark cage diving and whale watching experience.
• 3-night bespoke safari package to see the wildlife.
• 3-night stay in Junior Suite at Mount Nelson Hotel.
• Sunrise Hot Air balloon ride over the Kruger National Park.
• Exclusive private dining experience.
• Exclusive tour Cape Town landmarks to learn about South African history.
• Exclusive Wine tasting and tours in the famous Cape Winelands – the best known and wine-producing area.
Price: USD $12,500 for two people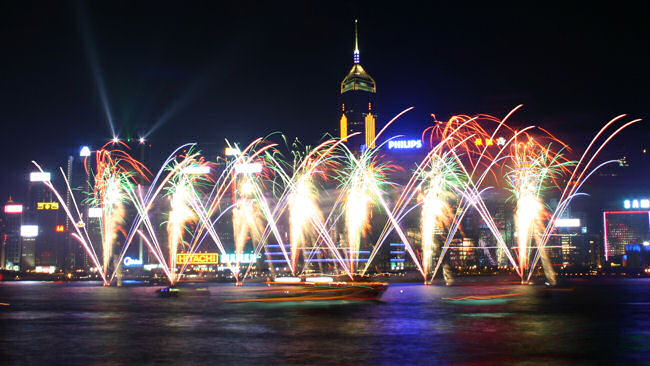 HONG KONG
Hong Kong's New Year's Eve celebrations are one of the world's largest. Asia's world city is a vibrant and perfect blend of past and present. Your escape will take you to experience Hong Kong first-hand and privately with local experts. You will discover its excitingly diverse culture, authentic arts and hottest tables. From your private yacht or a Michelin-starred table with a window view, you will count down to midnight while enjoying iridescent colors of the rainbow enveloping the skyscrapers of the island.
Highlights
• Private harbor cruise against the backdrop of the spectacular Hong Kong Symphony of Lights show.
• Exclusive Meet and Greet with Chinese-American actor Michael Wong + private helicopter tour piloted by Michael Wong.
• Helicopter transfer to Macau and Private tour of the old Portuguese colony.
• Exclusive fine dining experience.
• Exclusive Tai Chi session.
• Exclusive and private appointment with a celebrity makeup artists at renowned Kim Robinson Salon.
Price: USD $12,000 for two people
Visit website:
www.purentonline.com