Three-course dinners sell for $29.95 and lunches for $20.95 (plus beverage, tax and tip). There's something for every foodie taste from Argentinean, French, German, Irish, Italian, Japanese, Mediterranean and Mexican to New American.
With dozens of word-class wineries, distilleries, a renowned cooking school, and a rich network of farms and cheese makers in the area, restaurants in the Hudson Valley have great access to an array of local ingredients and produce to showcase on their menus. This popular event, spanning 114 miles and seven counties, is among the largest Restaurant Week events in the country, bringing together farmers, chefs and local purveyors to support the local economy and showcase the farm-to-table movement that makes the Hudson Valley a premiere culinary destination.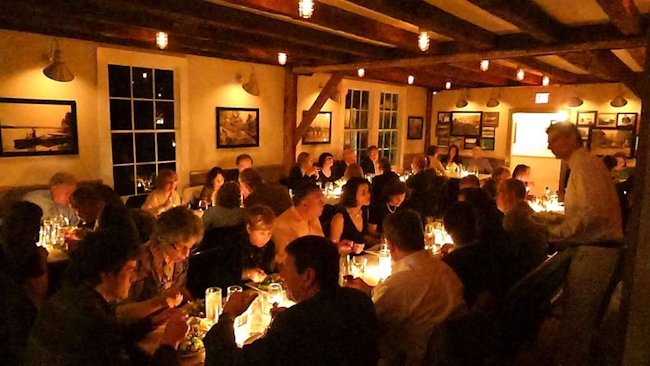 The area's best chefs have fired up their kitchens and are ready to serve exceptional meals at prices that are hard to resist. From casual bistros to fine dining, you'll experience a true taste of the Hudson Valley. Restaurant Week highlights the innovative cuisine that makes the Hudson Valley a nationally renowned culinary destination. Each year, some 200,000 diners crisscross the valley to dine at participating restaurants.
Two exciting newcomers to the event are the Farmer and the Fish (a farm-to-table establishment in North Salem) and Restaurant 1915 and the Blue Roof Tapas Bar at the historic Bear Mountain Inn. Reservations are strongly encouraged and required by some restaurants. Some participating restaurants use an online Open Table to take reservations. A complete list of participating restaurants can be found here. Restaurants operate their normal business schedule, so call the restaurant directly to confirm hours and details.
From day trips to multi-day excursions, tourists can make their Hudson Valley Restaurant Week meal an adventure to remember. Visit a vineyard, nature preserve or museum. Get an early start on holiday shopping. Stop by The Culinary Institute of America, stroll along the Hudson River, or hit the hiking trails. Whether you're looking for a romantic retreat or a girlfriend's getaway, check out these ready-made travel plans and enjoy autumn in the Hudson Valley. Catch the last pick of the season. Farmers markets are bursting with color and the fresh flavors of the fall harvest, including: fresh picked apples, pumpkins, squash, greens, as well as local meats, cheeses, breads and more. The Hudson Valley has become one of the most diverse and interesting new wine regions in the U.S. producing brilliant, effervescent sparkling wines, refreshing bright whites and soft approachable reds. The region is making a name for its cider, cassis and artisanal spirits. It's no wonder National Geographic Magazine calls the Hudson Valley a "must-see destination."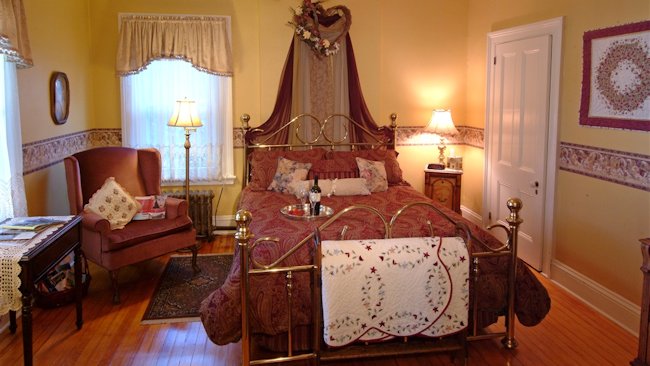 With hundreds of lodging options throughout the valley, visitors can choose from quaint bed and breakfasts to country inns and hotels. The Bricktown Inn is a charming Victorian Bed and Breakfast, circa 1885, located on the banks of the Hudson River in the Village of Haverstraw. The Haverstraw Brick Museum offers a wealth of information on the brickmaking industry in the village. The Inn has recently been renovated to include all modern amenities while maintaining the integrity of beautiful original architectural features such as a mahogany staircase, ten and a half foot ceilings and plaster moldings. Rooms at the Bricktown Inn have been artfully decorated with an eclectic mix of magnificent antiques and family heirlooms. Each room has its own welcoming personality. The parlor is designed for conversation and the comfort of guests and includes a baby grand player piano which guests are welcome to play. The library shelves boast antiques, books and collectables of days gone by in addition to guidebooks of the region and the history of the brick industry. The spacious porch, complete with wicker furniture, rocking chairs and a swing, provides guests with a comfortable place to relax.
Hudson Valley Restaurant Week was first established in 2006 with 70 participating restaurants. With the growing interest in farm-to-table dining and an emphasis on local eating, Hudson Valley's culinary scene is constantly evolving.
Visit website:
www.travelhudsonvalley.com