The resort, which opened in 2013, is located in Punta Nizuc, less than 20 minutes from the Cancun International Airport and about 15 minutes from Cancun's hotel zone.
It boasts two exclusive beaches, six world-class restaurants, three infinity pools, a tennis court, various water activities (complimentary paddle-boarding included) and a state-of-the-art wellness center, leaving guests with few reasons to leave.
Contemporary Mayan design aesthetics echo the heritage of the area, which is in close proximity to key local attractions including Tulum, Grand Cenote and Chichen Itza – one of the new Seven Wonders of the World.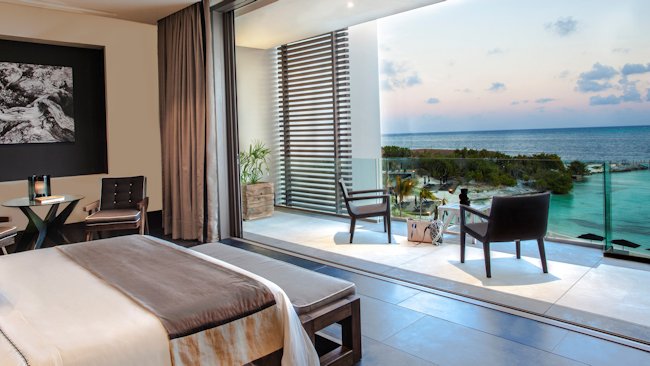 We would recommend booking an Ocean Suite - a plush tropical sanctuary fitted out with sleek Michoacán stone, classic neutral colorings and a sprawling balcony offering panoramic views of the azure-blue sea.
When visiting the Cancun region, it's important to select an appropriate hotel to avoid ending up amongst the spring-breakers and busy tourist spots.
NIZUC Resort & Spa offers the ultimate in Mexican style and soul and is the perfect destination to revive even the most tired traveler.
Visit hotel website for more details:
www.nizuc.com