Entamanu Ngorongoro highlights:
• Entamanu launched in August 2016
• The area has one of the highest mammal concentrations in Africa and is in very close proximity to the Maasai pastoralist life
• It has eight rooms (in August 2016) and ten in the following year
• One of the finest and purest examples of Nomads image as bush people and homemaker not hoteliers
• Prices start at $655 per person per night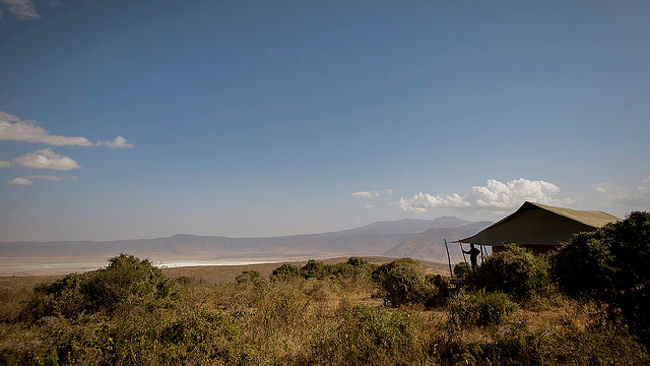 Perched high on the Ngorongoro Crater Rim, Nomad's Entamanu Ngorongoro is the ultimate highland retreat; a place to see, but not be seen. Somewhere to slow down and spend time discovering a unique highland environment.
The camp has been given an extraordinary site in the sharp air of the highlands on the edge of the world's largest unbroken caldera, the Ngorongoro Crater - Africa's most iconic wildlife destination. For Nomad this is the ultimate challenge.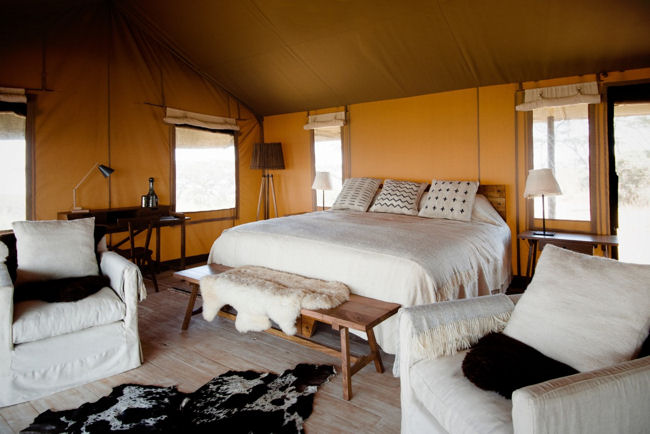 Extraordinary care has been taken to ensure minimal disturbance to the environment, and not so much as a bush has been removed to make way for the camp.
The camp is designed to be removable; stunning canvas rooms sit raised on platforms that can be dismantled and taken away. Interiors are of sustainably sourced wood and everything within the camp is locally sourced and made by talented Tanzanian artisans.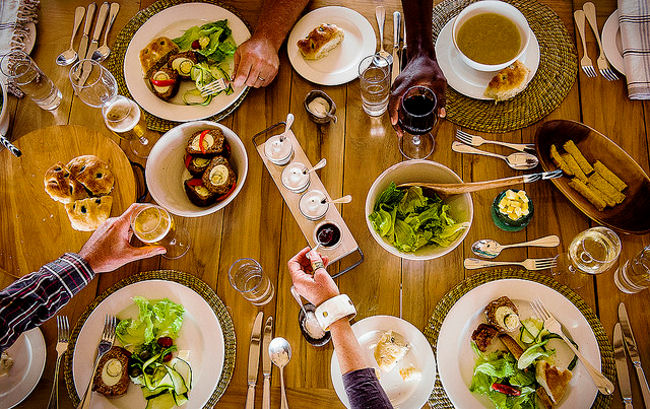 The camp includes a family unit ideal for families with children. All of the rooms have views into the Crater, with immense Serengeti views to be enjoyed from the other side of camp.
Visit website:
http://www.nomad-tanzania.com/north/entamanu-ngorongoro