Leave your worries behind and come discover one of the seven natural wonders of the world. Australia's Great Barrier Reef is a riot of color and life. With over 3000 individual reef systems and coral cays and thousands of remote islands to explore, this region is the perfect escape from your everyday routine.
On an Australian yacht charter, you'll cruise these precious, protected waters with an experienced crew who will show you the time of your life. Dive, snorkel, and ride the waves as you take in everything Australia has to offer.
DAY 1
Arrive in Port Douglas and head straight for the marina. Your captain and crew will be waiting to take you on a tour of the ship that will serve as your very own private oasis for the next week. A stewardess will be on hand, keeping your cocktails topped up and answering any questions you might have. Casting off, the captain will take you straight over to the Low Isles to spend the night.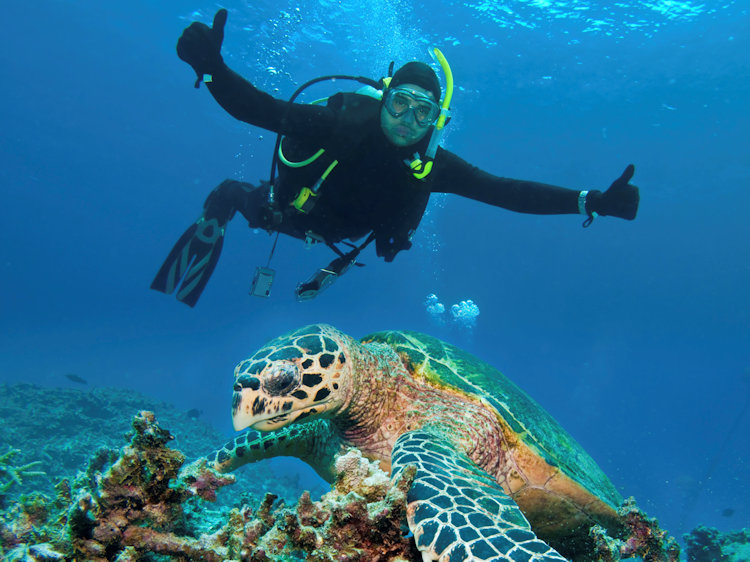 DAY 2
Spend your morning snorkeling and diving in the Low Isles reef filled with plenty of sealife and a local sea turtle population. Enjoy lunch alfresco on the aft deck in the sunshine before taking the tender into shore. Fill your afternoon with hiking and build up an appetite for a delicious meal onboard served up by your private chef.
DAY 3
Today you'll head out into the outer reef to explore the Opal Reef in this protected area. Jump in the tender to enjoy some sport fishing and try your hand at catching dinner! A relaxing afternoon in this tranquil oasis is finished up with fresh grilled seafood (caught by you!) and drinks under the stars.
DAY 4
Your first proper stop in the Great Barrier Reef will be at Ribbon Reefs where plenty more snorkelling awaits along the coral. After enjoying lunch back onboard head over to Andy's Postcard for yet another fantastic afternoon of diving. Your chef has been busy preparing another meal of freshly caught seafood for dinner followed by cocktails on the upper deck.
DAY 5
Enjoy a hearty breakfast and fresh coffee onboard after a fresh dip in the sea. Tender into shore and hike up to Cook's Lookout before enjoying lunch on the beach prepared by your crew. When you've finished with the beach, tender back to the yacht where your chef has prepared a fun theme night for you!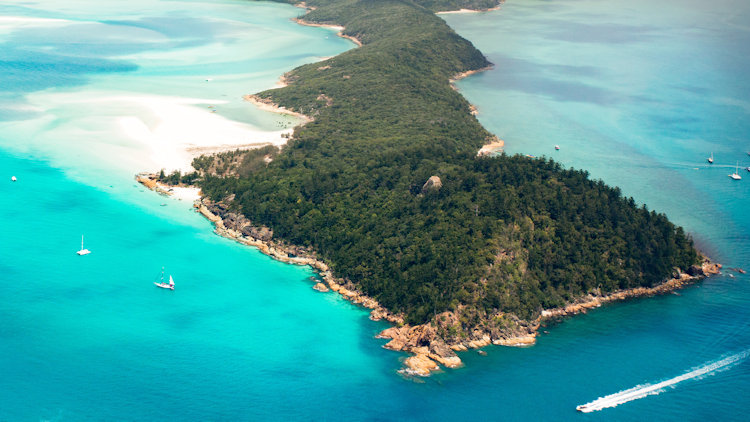 DAY 6
It's time to head over to the famous landfall of Captain Cook in Cooktown. Head into shore and switch gears on a 4-wheel drive inland to the Wet Tropics of Queensland – a beautiful rainforest with plenty of wildlife and space to get a good hike in. After building up an appetite enjoy fresh lobster and cold champagne onboard your private yacht.
DAY 7
Overnight the captain has cruised into Cairns so you can spend some of your final day exploring the city of Cairns (helping you to ease back into reality!) Spend the morning shopping and enjoy lunch along the beach. Head back to the yacht and back out to sea to enjoy a final afternoon of swimming and snorkelling. For your final dinner onboard, the chef has prepared a special treat in the formal dining area followed by after dinner cocktails on the aft deck.
DAY 8
Today you'll return to Port Douglas for departure…until we see you again!
Ready for adventure down under? Visit OceanScape Yachts to start planning your dream getaway.