A yacht charter in Croatia has something for everyone. And there's no better way to experience it all than cruising from Split to Dubrovnik onboard the superyacht Baby I.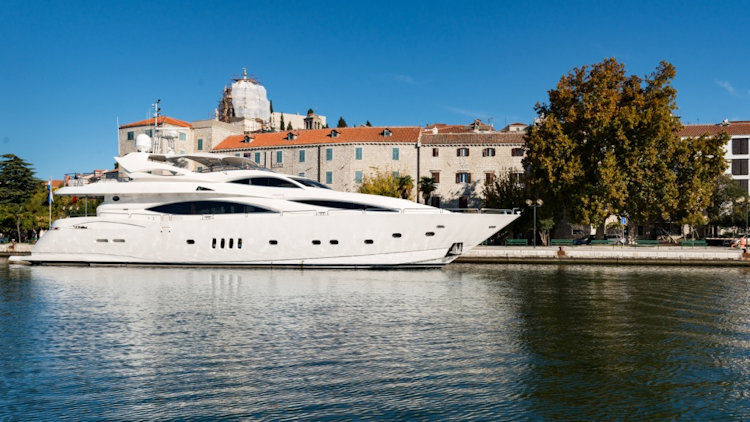 Why not start your trip in Split where Diocletian's Palace is one of the most striking Roman ruins in existence? Far from keeping the relics behind barriers in a museum, the locals live within its crumbling glory. Expect washing flapping overhead as you wind through the ancient rooms and dodge soccer balls kicked by local boys. Bars and cafes pop out of frescoed nooks when you least expect them, and the whole sun-bleached structure is offset by violent purple bursts of bougainvillea tackling the palace's framework. It's spectacular.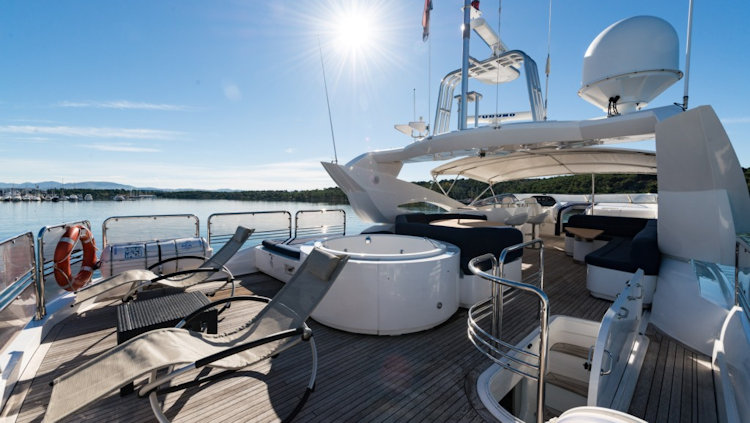 Or head down to the picture-perfect island of Hvar which is famous for its Medieval walls, pristine beaches, and warm locals. You can drop anchor among the other superyachts, then settle in to watch the parade of beautifully bronzed people as they thread through Hvar's old town. Gather with tourists and locals alike to drink a farewell to the day and watch one of Europe's most blissful sunsets over the Adriatic.
In this part of the world, it's inevitable you'll spend a lot of your time staring down into that crystal blue water. The clarity here is renowned and it's easy to pass a lazy hour with an unopened book in hand, looking down on the busy sea life from your yacht's aft deck.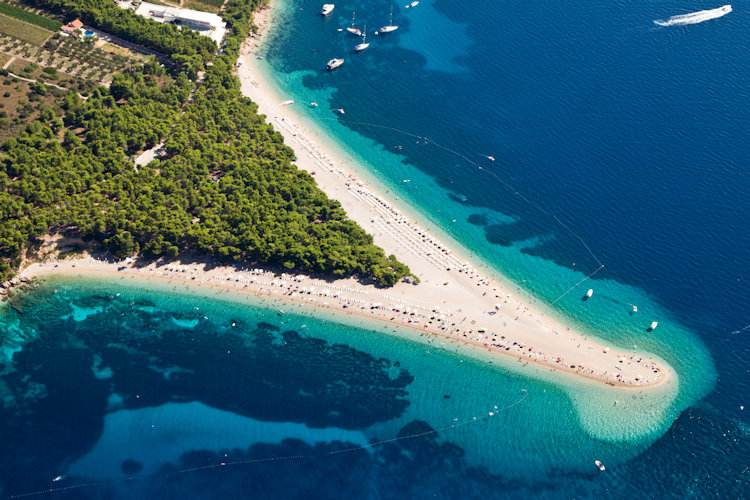 Baby I's crew of five will take great pleasure in looking after you and your guests. Your knowledgeable captain will show you the very best this region has to offer. Your chef will be more than happy to whip up your favourite dishes (or surprise you with one of their creations!) and serve you at the large dining table.
There's ample deck space to gather and enjoy the salty sea air, and excellent entertaining space on the flybridge complete with jacuzzi, full bar, and seating.
After an evening of socializing, retire to one of four luxury staterooms, each with its own ensuite, and let the gentle waves rock you to sleep as you prepare for another day of adventure.
Sound like your kind of vacation? The travel ambassadors of OceanScape Yachts are standing by to help you make it happen. Click here to start the booking process.