Looking for somewhere different to travel in 2019? Something new and exciting to experience?
Yachting remains one of the most exclusive of luxury travel options, and with good reason. Luxury accommodations, VIP service, and your own personal chef are just the beginning of what these spectacular getaways have to offer. Add in the ability to visit deserted islands, play with jet skis whenever you like, and enjoy your own private luau on a secluded beach, and it just couldn't get any better.
And the best part is that chartering a yacht is far more affordable than most people think. Sure, it doesn't exactly fit into the "budget" category of vacations, but for a group of 8-10 guests the cost per person can be comparable to taking a luxury cruise or staying at a 5-star resort.
As you're planning your 2019 travel schedule, why not explore these hot destinations for yachting.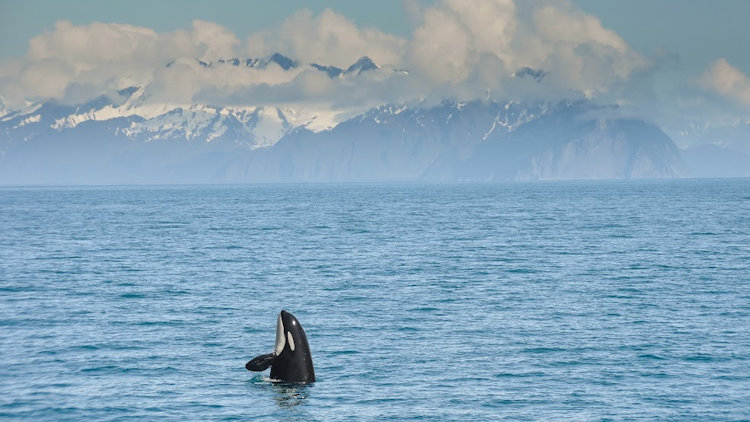 Where else can you catch glimpses of humpbacks, grizzly bears, killer whales, polar bears and some of the most pristine icebergs? Alaska, and the best way to make the most of your time up north is by yacht - cruise from one sight to the next, getting up close and personal with the wildlife.
● Enjoy your very own whale watching tour as you drift from one locale to the next - there's no shortage of humpbacks breaching or orcas feeding - no need to book ahead, these incredible mammals will be found swimming alongside the yacht or breaching nearby
● Don't forget to be on the lookout for grizzly bears feeding in nearby streams. From the comfort of your yacht you can catch a first hand glimpse of their habitats
● Have a helicopter pick you up onboard and take you for an aerial tour of this undisturbed region
A land of myth and legend, New Zealand has long been frequented by luxury yachts. However, you want to tick this one off your bucket list before the word gets out and it becomes another overrun tourist destination.
● Poor Knights Islands Marine Reserve, off Tutukaka Coast is home to one of the top five dive sites of the world. Explore incredible reefs, abandoned wrecks and plenty of dolphins and species of fish from the side of your own yacht - no crowds, no lines - just you and the wildlife!
● Cruise past NZ Bay of Islands Maritime Park from the cozy bow of your own yacht - explore the marine life here without the crowds
● Explore lush islands and forests in your own time. Catch dinner off the bow as you enjoy some of the world's best fishing and have it prepared just how you like it by your private chef
Thanks to Gustavia Port Marina, this island is becoming hugely popular with guests on and off land. But the best way to discover this Caribbean gem is onboard your own luxury yacht - stay as little or as long as you want on land and then haul anchor and set sail somewhere new!
● One of the top superyacht marinas in the world, don't get left behind - see this place as it was meant to be seen!
● Enjoy a short cruise between the neighboring Leeward Islands - including Antigua, Anguilla, St Kitts and Nevis and many more islands in between!
● Hit the best diving and snorkeling spots off the cruise and resort paths - your captain can take you to some of the best hidden gems only accessible by private yacht - no lines or masses here!
In a land filled with over 17,000 islands, there really is no better way to discover this archipelago than by the bow of your own luxury yacht.
● Get PADI certified while on your luxury yacht - find the best reefs for your lessons - all alone, no other divers in sight
● While cruising to your next destination, you spot sperm whales so jump in the tender, put on your dive gear and get up close and personal with these impressive mammals
● Komodo dragons - get your own private ranger to take you up close with these mythical beasts
● Snorkel with manta rays just off the yacht - park on the seabed and watch these amazing creatures float above you
Croatia & Montenegro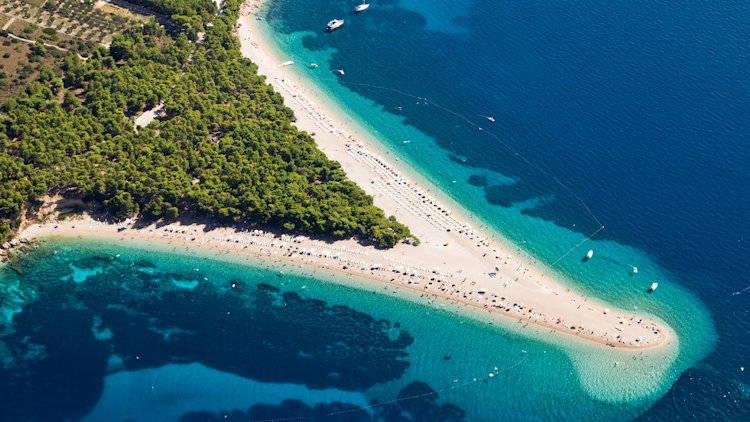 Another country filled with over 1000 islands just begging to be explored.
● Start your cruise in the UNESCO World Heritage site of Kotor, Montenegro - beat the crowds and get the best access to marinas with your yacht
● Beat the crowds in Dubrovnik by taking the tender in to see the sights
● Return to your yacht where fresh local seafood has been delivered straight to the yacht and prepared by your private chef
● Island hop from one beautiful beach to the next, telling your captain when you'd like to weigh anchor and hit the next spot
● No crowded marinas for you - drop anchor whenever and where ever you like!
Looking for more fabulous vacation ideas? You can download a free destination guide from OceanScape Yachts.