For most people, chartering a private yacht seems an unattainable dream- something that only the super-rich could ever afford. Most of us who dream of adventure at sea therefore settle for a cruise on one of the fancier liners. When we come into port we might look a little wistfully at the private yachts, but conclude that they would be too expensive to charter, too out of reach--even on our good incomes.
But the secret that very few realize is that if a group of you cruise together, you could actually pitch together to charter a private yacht for about the same cost per person!
And with more yachts flooding the market, the luxury yachting experience is becoming more affordable with each passing year.
Discover the yacht charter experience
A More Personalized Experience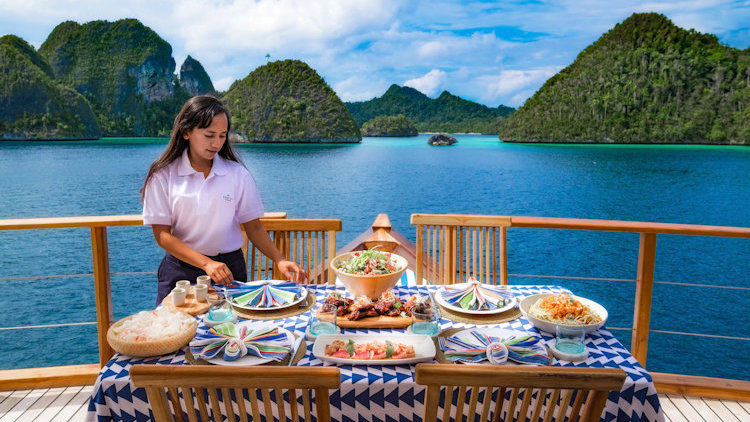 We don't mean to criticize cruise ships, but private yachts are another level of luxury entirely. The freedom is exquisite. You'll speak to your captain each day about the itinerary, you can change your mind whenever you like, and above all, there are none of those awful orange boats bringing you back from a shore excursion when you're simply not ready to leave.
Plus, private yachts can get into the shallow anchorages and pretty marinas that cruise ships can't hope to.
Exceptional dining
On a private yacht, the chef cooks just for you and your friends or family. They're informed about your food preferences and any allergies, and the yacht is stocked with all your favorite things before you arrive. Each meal is served at a beautifully decorated table on deck and there are no buffet queues or complete strangers making small talk over dinner.
A yacht is an extremely private place to spend time with family and friends where the crew respect your personal space but are always discreetly on hand if you need anything.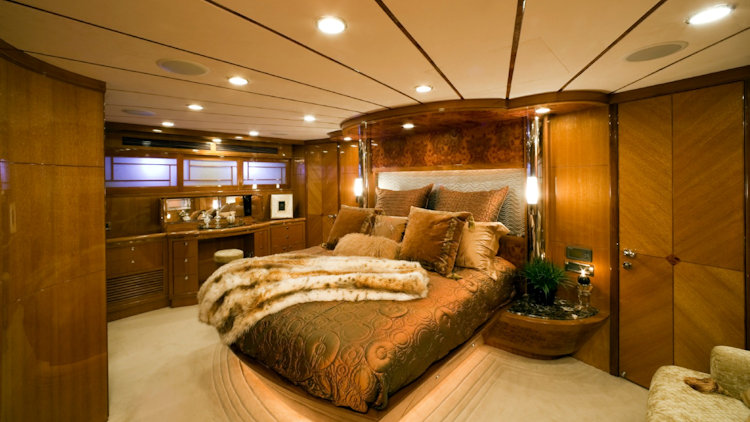 Service beyond compare
On a luxury cruise ship, much is made of the butler service, but that is restricted to your room, and when you're roaming the ship you are just one of many hundreds of guests.
On a luxury yacht, the crew are dedicated just to you and no-one else, whether it's the deckhand giving you another wakeboarding lesson, the chef grilling the fish you just caught for lunch, or the captain driving you to that nearby reef for a snorkel before breakfast. The stewardess or steward makes sure your cabin is always kept immaculate and keeps you constantly refreshed with food and drink.
A yacht charter is all about freedom, privacy, superb food and wonderfully personalized service that cruise ships simply can't match.
The real difference between a yacht charter and luxury cruise is that on a cruise ship, you're just another number in the crowd. On a luxury yacht, you are the star.
Discover the yacht charter experience.