Embracing the farm to table approach, the culinary team has crafted a menu incorporating organic, seasonal ingredients and seafood sourced from local farmers and fishermen. This ensures the integrity of the produce and supports the local community while at the same time, it reduces the resort's carbon footprint by minimizing food miles.
"As part of our commitment to the environment and the local community, we have worked carefully to source the highest quality local ingredients such as dates, mango, pomegranate, figs and many more to form the basis of our new dishes. With these solid foundations, we have created a delicately balanced new menu that celebrates superior cuisine and values sustainability," said Executive Chef Richard Lee.
Summer House introduces a bistro style menu, including a new grill section featuring Omani lobster tail, grilled king prawns and Sous Chef Mohan's special of the day, which will focus on combining local seafood and produce for a flavorsome epicurean experience. Open for lunch and dinner, guests can choose an indoor or al fresco dining setting, perfect in the cooler months with a tranquil garden backdrop and fresh sea breeze.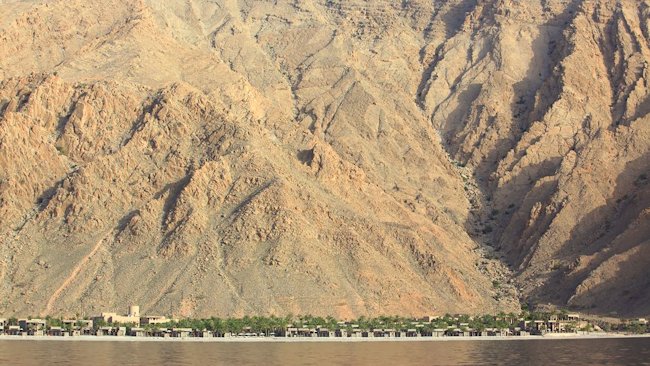 Middle Eastern themed Spice Market has taken inspiration from homegrown specialties to offer more varieties to the menu. Arabic Chef Mohammad Abukhadra takes guests on a gourmet journey through the region, with dishes such as varieties of hot and cold mezze, lentil tajine and cumin and coriander coated duck breast including a special dessert of Zighy date crème brûlée. Dishes are prepared in the traditional mud kitchen for guests to enjoy in the relaxed ambience of the authentically accented interiors.
Additionally, Spice Market introduces a new breakfast menu featuring a hot dish selection. Breakfast has been regarded as the most important meal of the day, a claim that Executive Chef Richard Lee also believes, "A healthy breakfast provides our body with the nutrients that we need to stay energized and focused throughout day. It's one of the most important ways to balance our lives."
Visit website:
http://www.sixsenses.com/resorts/zighy-bay/accommodation/villas-and-suites