With the arrival last month of both the Lisbon
Triennial
and the new Museum of Art and Architecture (
MAAT),
the city is quickly gaining a reputation in creative circles as a must-see arts destination. This will no doubt be heightened by the recent partnership between
TAP
, Portugal's official airline, and
JetBlue
, which has made direct flights to Lisbon more cost effective and
accessible
than ever before. Stepping out of the shadows of "flashier" European destinations, the city is primed for a cultural renaissance and, according to one tour guide we with spoke with, tourism has almost doubled in the last year. Still under-the-radar, now is the best time to visit and experience Lisbon's rich history and revel in the cutting-edge culture that's rapidly shaping its future.
Below, a few tips to help experience the best of old and new:
STAY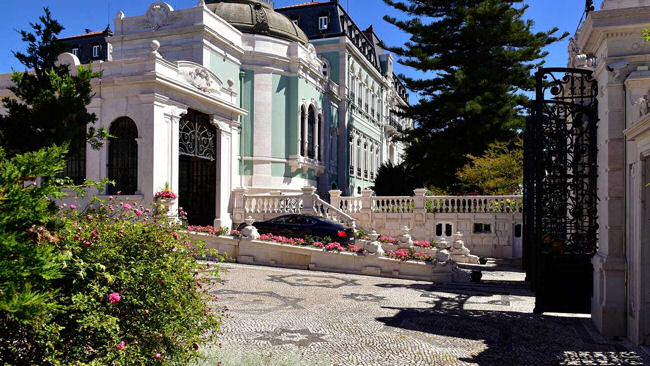 When it comes to luxury accommodations, it's hard to find a better way to experience authentic Lisbon than through the
Pousadas de Portugal
. A line of boutique hotels owned by the
Pestana Group
, many of these spaces were formerly historic sites run through the state then bought by Pestana Group and renovated. Interestingly, the Pousada concept was the brainchild of a 1940s government minister, poet, and playwright named
António Ferro
, who envisioned the hotels as being both "rustic and genuinely Portuguese." The group owns spots throughout Portugal, and internationally, but in Lisbon alone there are multiple choices. The
Pestana Palace Lisbon
, housed on a leafy street in the suburban enclave of the city, exists with the nineteenth century Palace of the Marquis of Valle Flor. It also contains a luxurious outdoor garden and pool that can only be matched by its stunning baroque interior. If you want to be closer to the action, stay at the
Pousada de Lisboa
, a former royal residency situated near the bustling
Praça do Comércio
. When it comes to tasting Lisbon's cosmopolitan nightlife, tech, and start-up scene, check into the Cristian Renaldo-backed
CR7
. Minutes from the upscale
Chiado shopping area
, the art deco-themed hotel is aimed at a young professional clientele, and boasts a spa, fitness center, cutting-edge Apple gear in each room, and a chic downstairs sports and cocktail bar that frequently attracts the city's most well-heeled young creatives.
EAT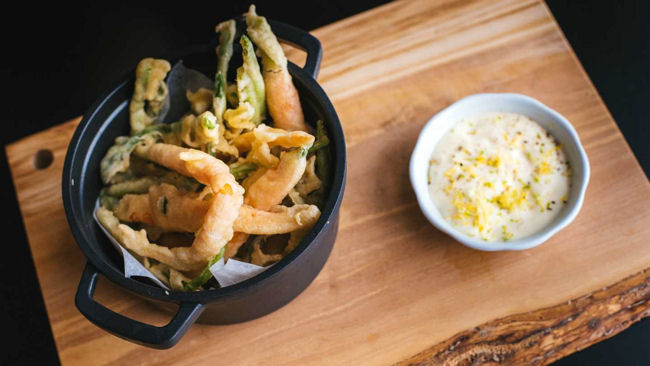 With all the
wonderful new additions to this unique metropolis
, it's easy to overlook what has traditionally made Lisbon great. This has been its delicious food, and in particular the locally caught squid, sardines, and other white fish that pepper most menus. Portugal is also known for its
Nata
, an egg custard tart of exquisite taste that falls somewhere between a crème Brule and a sweet quiche. Plenty of spots in Lisbon offer the pastry, which is an "any time treat" enjoyed equally as breakfast and late night desert. But few deliver a nata as exquisite as the legendary 150-year old Pastéis de Belém. A charming French-style patisserie located just a stones throw from the
Monastery of Jerónimos
and the
Lisbon Tropical Garden
, we recommend showing up early, as peak hours can find the line extending around the block. For lunch, visit the
Mercado da Ribeira
, Lisbon's largest fresh food market filled with artisanal treats and over 35 food kiosks. Later, splurge at world famous
Cantinho do Avillez
in Chiado. Created by the Michelin starred chef José Avillez, one of Portugal's biggest names in fine dining, this small edgy bistro serves traditional fare with cosmopolitan flare. But no meal is truly complete without an appetizer of
couvert
—a tapas selection of fresh olives, balsamic vinegar and bread, which is served at most Lisbon eateries.
DRINK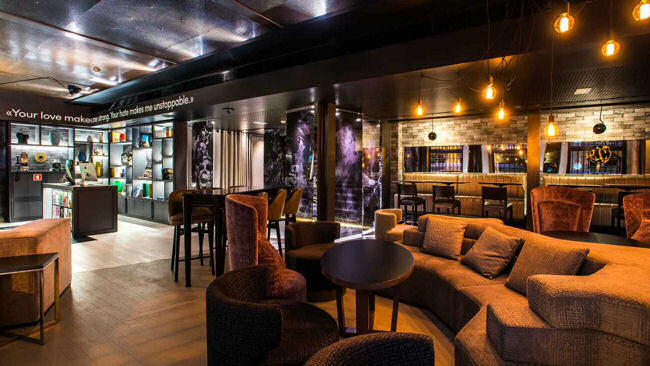 Portugal is known for its rich history as a wine producer, much of it cultivated in the northern region of the
Douro Valley
near Porto. While the namesake
port wine
and the crisp
vinho verde
are the most famous exports, there are literally hundreds of locally sourced bottles and variations to choose from. Throughout Lisbon several wine tasting places exist to quench your thirst, but the best spot to grab a drink is local hideaway roof bar
PARK
. Here, grab an artisanal cocktail while watching the sunset over the splashy Bairro Alto district. It should also be noted that Lisbon has a nascent cocktail culture that's blooming among the city's young professionals. At the forefront is
CINCO Lounge
, which sits in the heart of historic Lisbon, and keeps on hand an almost intimidatingly comprehensive catalogue of mixed drinks. (It should also be noted it contains some of the best people watching in the city.) Also popular is the
Matiz-Pombalina
, known for its palatial interior and cozy seating areas, and decadent afterhours parties. Speaking of,
The Decadente Restaurant & Bar
is a beloved favorite of both locals and visitors, and its one of the true places that seamlessly transitions from sumptuous dinner spot to all-night lounge.
GO OUT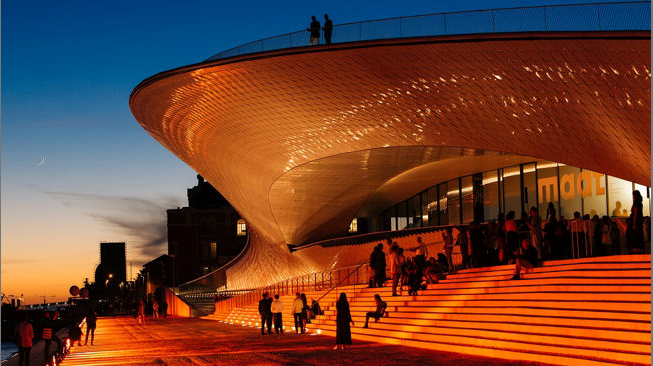 Lisbon is synonymous with its homegrown
fado music
, an effusive and soulful strain of guitar composition typically played in bars and after-hours restaurants. The best fado can be heard at local haunt
a Tasca do Chico
or the popular
Parreirinha de Alfama
. But the city has also gained a reputation in recent years as a major party epicenter, with many clubs going all night and into the morning (it's not unusual to see a packed venue finally empty out around 12pm on a Sunday). One of the hottest new openings has been the
Casa Independente
, a bar and art venue in an old mansion that overlooks one of the most scenic areas of the city. There's also the taverna-inspired music and arts venue
Povo LUX
, which is partially owned by actor John Malkovich. Considered one of Lisbon's hippest clubs, its spacious interior is decorated with eye-catching retro furniture. Another creative space is the
OP ART CAFE
, which turns into a music club at night. Stop by for light fare on the terrace, and stay to dance late into the night with a soundtrack of electronica and house music.
SHOP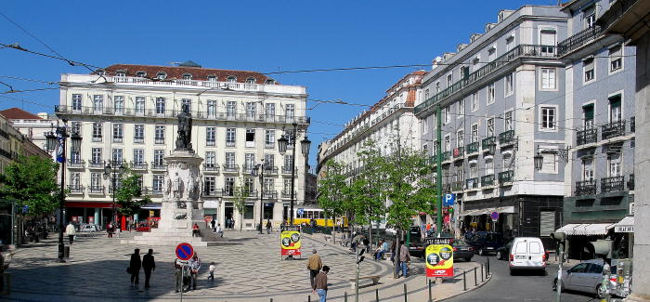 Lisbon's shopping culture is a unique experience that in the past meant picking through
the bazaars in Alfama
on weekends, and browsing haute pottery buys in the city center. In recent years, however, Lisbon has gained a reputation for providing unique and eclectic buys that could rival any major European destination. For a new take on ceramics, artisanal soaps and souvenirs,
stop by one of the area's most popular new editions,
A Vida Portuguesa
, located in the Chiado. If you have a sweet tooth, be sure to duck into
Arcadia
, home to Portugal's most famous chocolate brand (we recommend the port wine-filled bonbons). Lisbon's most beautiful shop, however, is
Tous
, a jewelry store decked out in a regal Louis XV-inspired interior, which creates contemporary luxury pieces for clientele ranging from the city's elite to Gwyneth Paltrow. For a taste of historic Portugal, pick up tiles at
SOLAR
or stop by
Embaixada
, a shopping gallery situated in a 1800s palace. But don't forget to stop by the MoMA-approved,
Pelcor
, which offers award winning cork design pieces and other assorted treats sure to capture a design lover's heart.
SEE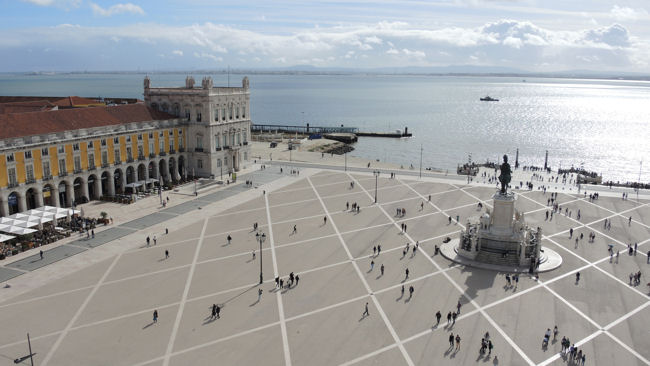 Lisbon is truly a history lover's dream. Its Moorish heritage can be
seen in the city's middle-eastern infused architecture
and romantically labrynthian streets, and around every corner there seems to be a centuries-old church (each more beautiful than the last). But for a taste of the contemporary, we recommend a trip slightly outside the city center to the beachside town of
Cascais
, which is accessible by most public transit. Here you'll find a Portuguese take on the South of France, and taste gelato as you stroll the scenic boardwalk, open year round. Closer to the city center, duck into the
Museum of Archeology
, for both ancient artifacts and fascinating photo exhibits.
Museu Coleção Berardo
(modern and contemporary art)
Centro de Arte Moderna
(exclusively 20th- and 21st-century art) or the
São Mamede Galeria de Arte
(cutting edge contemporary art) or the
Museu Nacional de Arte Contemporãnea do Chiado
(19
th
century art located within 13
th
century the São Francisco da Cidade monastery). But be sure to keep your eyes peeled--some of the best art in Lisbon
can be found in the streets
.