Located on Giudecca Island, the exclusive hotel is a hidden paradise in central Venice, just minutes to St. Marks square via boat (private 24-hour Cipriani charter, that is).
The setting is reminiscent of a Richard Avedon shoot from the 1950s: manicured gardens with a rainbow of blossoming flowers, an Olympic-sized pool, candy cane-style pillars framing the private dock and an eternally stylish 15th Century palazzo overlooking the speedboat-speckled lagoon.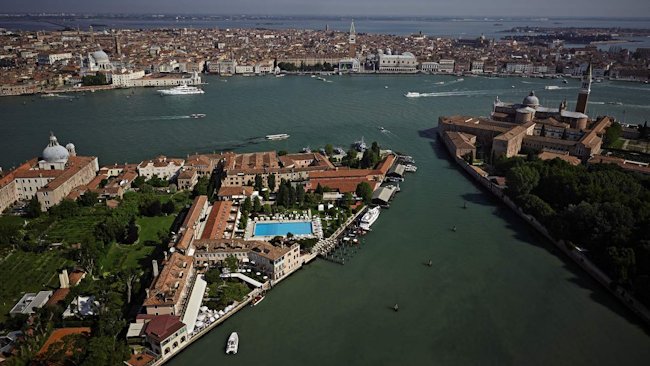 It is this unique character that has earned Cipriani its prestigious reputation and VIP business since it opened in 1958.
The charm continues inside the hotel where the interior décor strikes the perfect balance between charismatic and opulent. Each of the 55 suites and 40 rooms is artfully adorned with classic antiques, gold-framed paintings, Venetian mirrors, plush velvet curtains and luxe marble bathrooms complete with Bulgari grooming essentials.
To add to the indulgence, the rooms are serviced twice per day, so if you leave the remnants of an afternoon bottle of Prosecco or evidence of an indecisive outfit choice (Cote d'Azur chic or 90s minimalist is a tough call here), the room is turned-out to its pristine state before your return.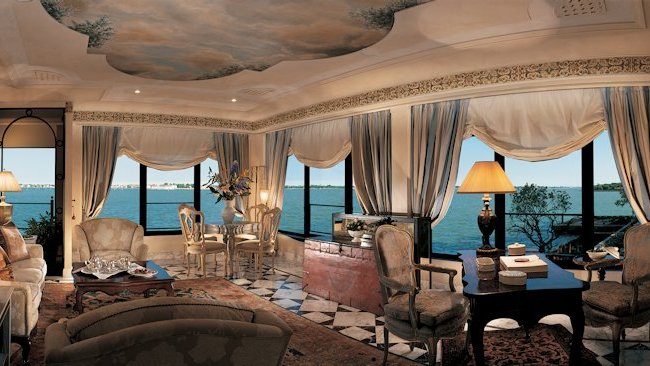 Hotels of this caliber can initially be perceived as pretentious, but Cipriani is in a league of its own: multilingual staff welcome guests as though they are old friends and service at every corner is specialized.
The hotel's main restaurant, Oro, is among the world's best fine dining available, delivering refined interpretations of traditional Italian cuisine and conquering the notion that it is restricted to carb-loaded concoctions.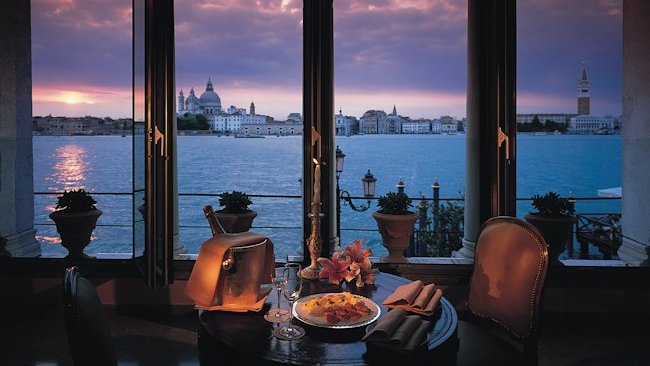 Michelin-starred Executive Chef, Davide Bisetto has created a beautiful menu (degustation and a la carte) featuring local, seasonal produce. Must-have dishes include the spider crab with pink grapefruit, cucumber sorbet and Bloody Mary water and the Tortellini with braised veal shank and Barolo wine.
Another Oro recommendation? Allow the waiter to suggest a wine match for each course – they are all experts and the extensive menu of European blends is second to none.
The tuxedo-clad piano man, master cocktail mixologist and attentive waiters are all well versed in pleasing even the most discerning of patrons. The impeccable service certainly keeps guests coming back every summer and intrigues anyone visiting Venice.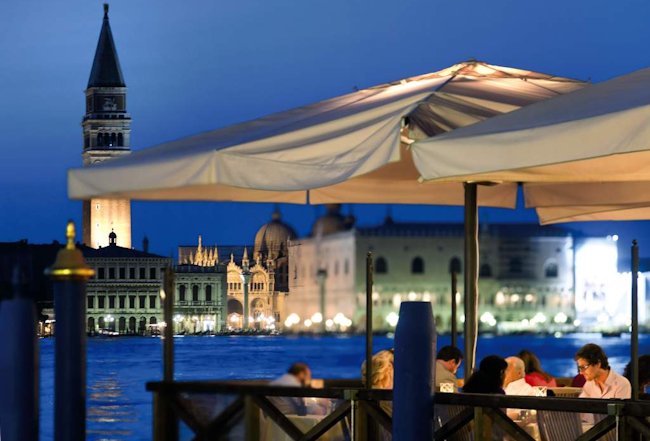 Visit website:
www.hotelcipriani.com