SlipIns are silky smooth active wear that fit like a second skin. Bold, sleek and gorgeous, SlipIns are easy to slip on for fun in the sun, casual outings or even deep-sea diving.
Choose from many brightly colored, sensuously soft styles designed for active, fun lifestyles. Full- and short-size SurfSkins, DiveSkins and SurfSkin Minis are the best body-fitting suits that make getting in and out of wetsuits easier for every water sport from surfing to paddle boarding to scuba diving. If the water is warm, SlipIns can be worn on their own.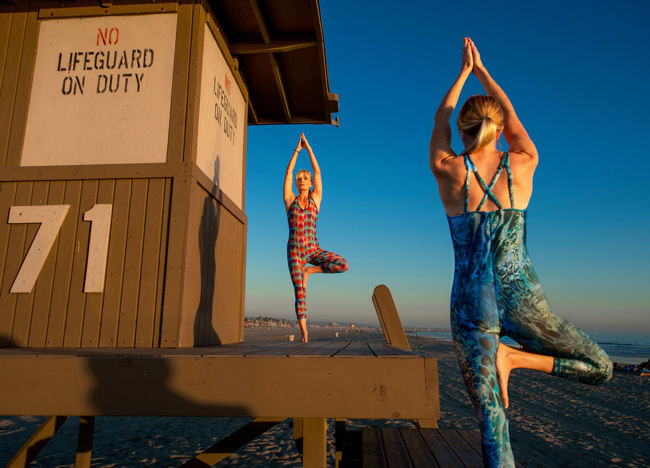 Slip into the soft, silky SAND PANT (pictured at top) for heading out into a warm, gentle summer night. The palazzo-style pants flow beautifully around the legs without wrinkling and are very comfortable for heading out sightseeing, relaxing poolside, dining and dancing the night away, or even falling sleep in them!
Stepping into a SlipIn outfit feels luxurious and comes with lots of added benefits:
• Protects getting sun baked with a 60+ SPF rating
• Quick-drying for a faster crossover from water to land activities
• Helps women into pesky, troublesome wetsuits with ease and fluidity
SlipIns are wildly creative active wear that makes everyone look as good as they feel! SlipIns range from $75 to $150.
Visit website:
SlipIns.com