With the new Backpack Concierge, the property will have a selection of Fjällräven's premium, sustainable backpacks available for guests to use throughout their stay so they can explore their stunning surroundings equipped with high-design, technical outdoor gear.
Since the launch of its first product, a wooden-framed backpack developed by founder Åke Nordin in 1960, Fjällräven has been synonymous with technical pack design. Guests can choose from two styles – the
Kaipak
, an advanced, timeless trekking pack, and the
Rucksack
No.21 Medium, a classic backpack made from strong, waxed fabric and with details in natural tone leather. Guests will also receive a one-time discount on future Fjällräven purchases.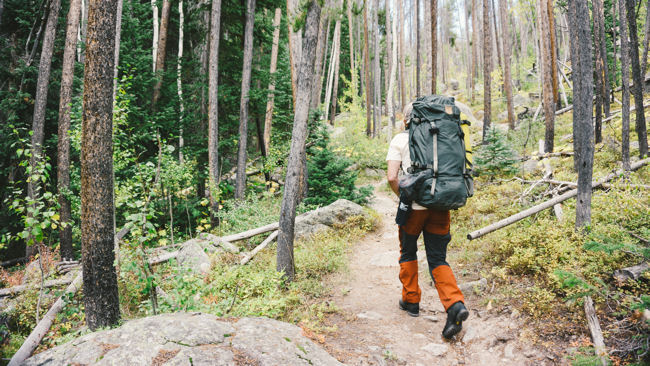 The Backpack Concierge debuts in tandem with new, robust summer programming, all encouraging guests to hit the trails and take in the inspiring vistas that surround the resort. Included in this programming are various hiking experiences, offering memorable excursions suitable for every skill level. For guided hiking experiences, guests should schedule excursions with Park Hyatt's Backpack Concierge. These include:


Morning Hikes (all skill levels): Taking in the fresh, mountain air is the ideal way to de-stress and wake up the body and mind each morning. This can include an easy, guided hike to a gorgeous vista with coffee provided by the hotel. Guests can conclude the experience with a gourmet breakfast and fresh fruit juices at 8100 Mountainside Bar & Grill.


Beaver Creek Mountain and Gourmet Lunch hike (all skill levels): Each Tuesday and Saturday, a professional guide with the Beaver Creek Hiking Center will lead small groups along beautiful mountain trails to enjoy a delicious, gourmet lunch on the mountain.


Hike for Wine (all skill levels): Each week, guides at Beaver Creek Mountain Resort will provide wine excursion hikes to the stunning Beaver Lake and Beano's Cabin, located atop Beaver Creek Mountain in the White River National Forest.


14er Hike (moderate to advanced skill level):For the adventurous guest wanting the full Colorado experience, each Wednesday, a professional guide with the Beaver Creek Hiking Center will take small groups up nearby 14,000-foot mountains (a "14er," as locals refer to it).


Park Hyatt Beaver Creek will also be sharing their "Local Secrets," tapping into the resort team's expert knowledge and offering guests authentic, enriching adventure experiences and insider information to create a more personalized and memorable visit. Guests will be provided Local Secrets cards curated by the on-site staff – because the best information always comes from the people who live locally and spend their free time exploring. "Local Secrets" cards change seasonally, and can be picked up at the concierge desk. For summer, "locals secrets" include everything from the best hot springs near Beaver Creek to the top pet-friendly patios and hikes in the area.
Located at the base of Beaver Creek resort, Park Hyatt Beaver Creek creates luxury experiences, curated with genuine care and passion for its guests and visitors. When travelers arrive through the private gates of the resort, they are transported to a mountainside experience where the hotel team masters detail and personalized services for each guest. Providing access to some of the best year round mountain activities in the world, Park Hyatt Beaver Creek offers guests chateau-style luxury accommodations, direct mountain access, an award-winning Allegria Spa that features 23 treatment rooms and a state-of-the-art fitness center, plus seasonally inspired dining at its signature 8100 Mountainside Bar & Grill fine dining restaurant. Other resort amenities include 20,000 sq. ft. of event and meetings space, a heated, outdoor pool and five mountainside hot tubs, Powder 8 restaurant, in-room dining, seasonal ski- and bike-valet and a full business center. For more information about Park Hyatt Beaver Creek, please visit:
www.beavercreek.hyatt.com