Italy's Amalfi Coast, a 30-mile span of the most dazzling scenery and shoreline vistas found anywhere in the world, is a must-see destination for discerning travelers seeking an unforgettable luxury vacation experience. From the visual feast of picturesque pastel villages cascading down limestone cliffs, to the glamorous allure of charming cafes, lively nightclubs and fabulous shopping, the Amalfi Coast has it all. Is this the year you plan to experience it?
Although the region indeed "has it all," each town along this spectacular coast has a somewhat different atmosphere and appeal, so choosing a location to meet your personal preferences is an important part of planning the perfect trip. Selecting your dates of travel is another important consideration, although it's understandable that not everyone may be able to avoid the peak season, July through August, when millions of visitors flock to the region.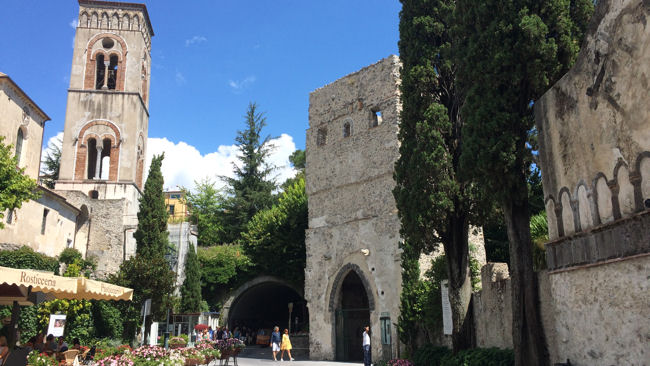 One of the many advantages of booking a privately-owned luxury villa is that travelers can escape to their own sanctuary at the end of the day − perhaps especially important when traveling during the busiest months. Luxury villa guests can skip the crowded beaches and soak up the sun in sublime seclusion. They might opt to avoid busy restaurants by having gourmet meals prepared by talented personal chefs. Regardless of the season, booking a luxury villa is the ultimate indulgence for travelers seeking a sumptuous, private and utterly comfortable stay on the Amalfi Coast. But, with increasing numbers of affluent visitors drawn to this stunningly beautiful locale each year, guests seeking exclusive villa accommodations for the most popular weeks should book as far in advance as possible.
Choosing a location that reflects your tastes and travel preferences is key, and there are a number of exceptional choices on the Amalfi Coast. Travelers should first consider how much time they might expect to stay in the location they choose as a home base, versus how much time they"re inclined to spend venturing off to neighboring sites and towns for day trips. Those who tend to prefer staying in and around a single location will want to make sure the right kinds of cultural, recreational, entertainment and dining options are sufficiently close at hand. Following is a brief overview of some popular options:
Positano:
Whatever location you choose for your villa as a home base, you will definitely want to plan a day trip to unique and exciting Positano. First-time visitors to the region, drawn by those iconic photos of sheer cliffs dropping to Marina Grande beach, may be tempted to book a villa here without looking any further. And it certainly won't disappoint anyone seeking a lively and beautiful setting. With its narrow winding streets and ever-present views of the bay, Positano is a treat for the eyes and a delight for inveterate shoppers. Every square inch of space that's not otherwise in use for shelter is a charming cafe or shop. There are wonderful restaurants and clubs, two glamorous pebble beaches tightly packed with colorful chaises and umbrellas, and easy access to boat tours and other excursions. The drawback? Everyone else loves Positano, too. Some may find it too crowded to suit their tastes.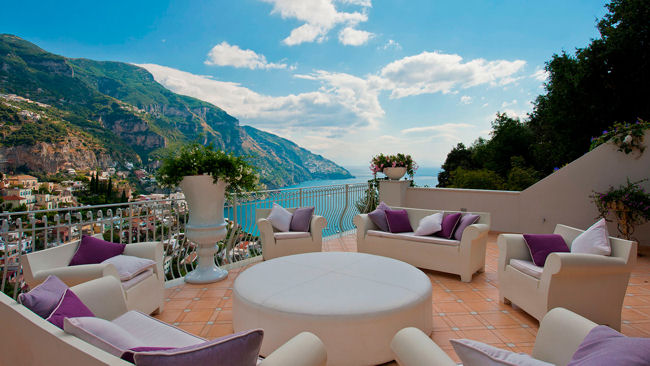 Amalfi:
The largest and most historic town on the coast, this ancient maritime republic once rivaled Venice and Pisa as a vital port. Amalfi today is a popular tourism destination, with an impressive grand piazza, bursting with shops and restaurants, at the steps of the cathedral Sant'Andrea. Quaint local neighborhoods abound, complete with hidden staircases and tunnels. Must-see attractions include the old paper mill where gorgeous handmade Italian paper is still produced. Due to its size and history, Amalfi offers the most local sightseeing options among the coastal towns.
Ravello:
Widely regarded as the most romantic location on the coast, Ravello has the most magnificent views because it's perched high atop the mountains above Amalfi. The town, centered by an 11th-century cathedral and piazza, is closed to traffic, providing a more tranquil atmosphere. Visitors will find it no surprise that Ravello has inspired composers, writers and artists through the years. The astonishing gardens of the two grand estates, Villa Rufolo and Villa Cimbrone, are must-sees in Ravello.
Praiano:
A short distance down the coastal road from Positano, the equally fashionable town of Praiano is draped across two hillsides with elegant villas, delightful restaurants and shops and a main piazza that leads down to a tiny beach. Local attractions include the central church with its blue and green Majorca-tiled cupola towering over a large piazza, ideal for relaxing and people-watching.
Minori and Maiori:
For those whose tastes are more suited to quiet seaside villages, Minori and Maiori have an abundance of charm and character, terrific seasonal waterfront restaurants and far fewer tourists. For those traveling with children, the most family friendly beaches can be found there. Among the must-sees are Minori's Villa Marittima Romana, an ancient Roman villa.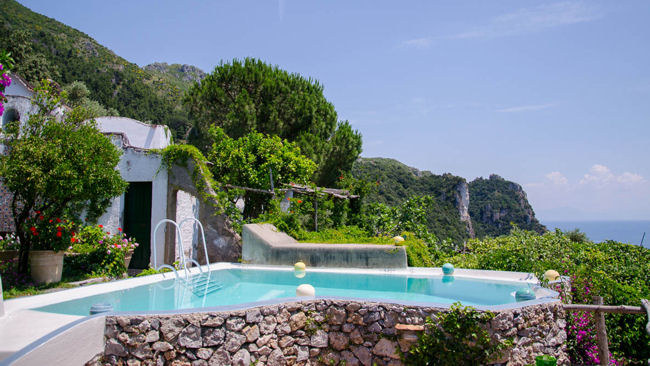 A word about timing your travel: The shoulder seasons of spring and fall are ideal times to travel to the Amalfi Coast; namely, May through early June or September through early October. The weather is warm but not uncomfortably hot as it often can be at the height of summer. But the season ends in October, as there is no winter holiday tourist season to speak of; restaurants are closed and the weather is wet and chilly. The hospitality infrastructure shuts down almost entirely in November and does not reopen until Easter.
Keep in mind that, in addition to North American visitors, the summer season includes throngs of Italians who enjoy spending at least part of their vacation time on the Amalfi Coast, as do many other continental Europeans. Italy is one of the most desirable travel destinations in the world and, for good reason, the Amalfi Coast is one of the country's most prized gems.
Carrington Italia creates tailor-made Italian experiences through its network of luxury villas on the renowned Amalfi Coast of Italy. With a local presence in Positano, Carrington Italia"s bilingual team sets a new standard of excellence for custom holidays. To learn more about Carrington Italia, please visit www.CarringtonItalia.com , call (844) 550-5805 or email info@carringtonitalia.com.
Read
Planning the Perfect Luxury Villa Vacation on the Amalfi Coast (Part Two)