1 – Las Vegas, Nevada
Sin City is the perfect place to escape to for a few days and leave your worries behind. Stay at a grand 5 star property, although you might not be doing much sleeping! Whether you're seeking a high-energy holiday filled with bottle service at the most exclusive nightclubs and the high rollers room, or a relaxing weekend filled with shopping, spas, and shows, or anything in between, Las Vegas is a great spot for a memorable Memorial Day Weekend.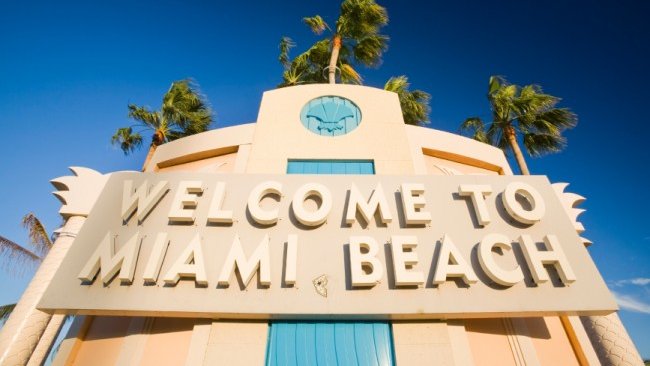 2 – Miami, Florida
Sun, sand, amazing nightlife, and a delicious ward-winning cuisine…what more can you ask for from a Memorial Day Weekend getaway? With beaches overlooking the Gulf of Mexico or the Atlantic Ocean and a buzzing city life, Miami is an ideal place to let go for a spicy long weekend. Unwind and take in the stunning views from the shore of your choice of luxury beachfront property and then dance the night away at one of South Beaches' hottest nightclubs. Let us arrange your dining escape, yacht or catamaran tours, spa days, nightlife, and more.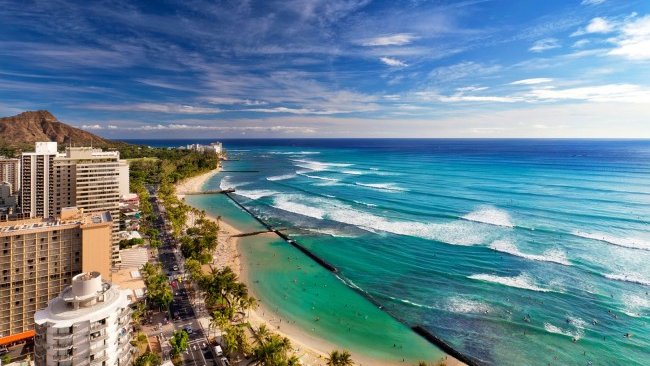 3 – Honolulu, Hawaii
Arguably the most exotic and one of the most breathtaking places that an American can visit without a passport, Hawaii is the closest you can get to heaven on American soil. With countless lagoons and secret hideaways, it's no surprise that Hawaii is America's #1 honeymoon destination. Ideal for a romantic getaway, a family escape, or an adventurous journey among friends, Hawaii's hiking trails, volcanoes, rich vegetation, crystal clear waters, and white sand beaches await you. We can plan your honeymoon, engagement surprise, or your "just because" trip, too!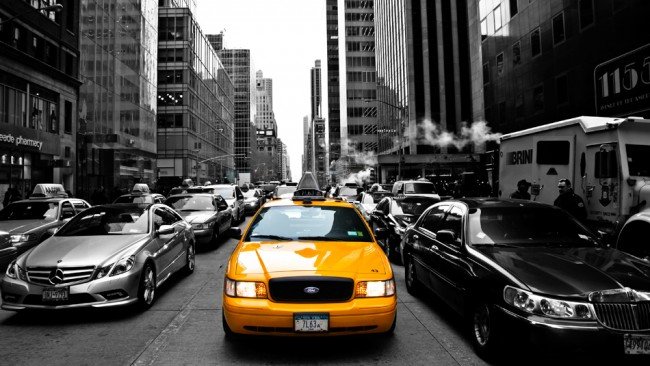 4 – New York, New York
A city for every taste and everyone, New York City really needs no introduction. Take in the museums and galleries with a private art tour, shop 'til you drop at boutiques from well-known and up and coming designers and brands, enjoy the culture with a visit to the ballet, Broadway, the opera, or many of the other musical options abound across the city, and much more. The city that never sleeps caters to all types of travelers, and is a great place to discover (and rediscover) for a weekend or longer.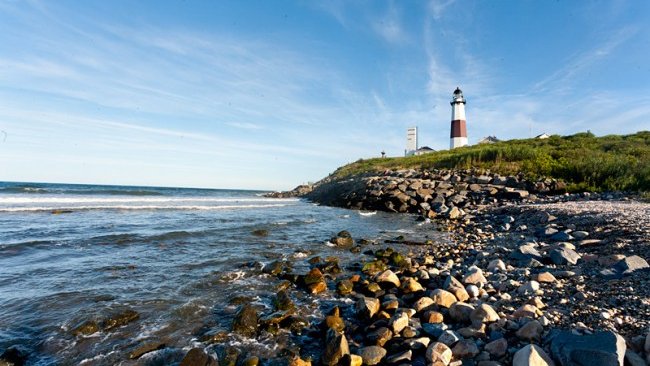 Montauk Point Light House
5 – The Hamptons, New York
The Hamptons, a group of villages and Hamlets in the towns of Southampton and East Hampton, New York, is THE vacation spot for many affluent New Yorkers, who are often known to spend much of the summer in this socialite hotspot, away from the Big City, while still being in close proximity. With the promise of nice weather, the Hamptons are a perfect spot to take advantage of the pristine golf greens, many offering exquisite views of beautiful natural waterfront.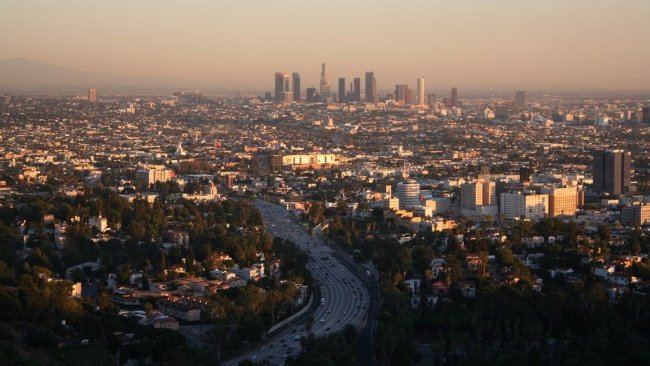 6 – Los Angeles, California
Enjoy the long weekend on the west coast in the entertainment capital of the world. There is so much to do and see in a city as diverse as Los Angeles and its many neighborhoods. Head to Beverly Hills for a high-end shopping experience, take in one of the beautiful beaches in Venice, Santa Monica, or Malibu, or hike up the famous Runyon Canyon. Celebrity spotting opportunities are available at every turn, but it's not difficult to feel like a celebrity yourself in the laidback-yet-glamorous Los Angeles.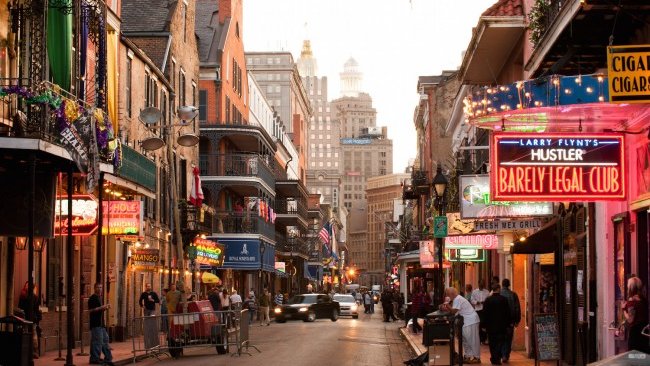 New Orleans Chris Litherland
7 – New Orleans, Louisiana
The birthplace of Jazz and the home of everything Cajun awaits you this Memorial Day weekend! New Orleans is a lively city that will teach you the true meaning of southern hospitality with its rich culture, notorious nightlife, legendary restaurants, and interesting history. A city with a flair of its own, New Orleans boasts many luxury hotel options, some great high-end and authentic dining establishments, and many exciting districts waiting to be discovered, including Canal Street, Bourbon Street, and of course, the French Quarter.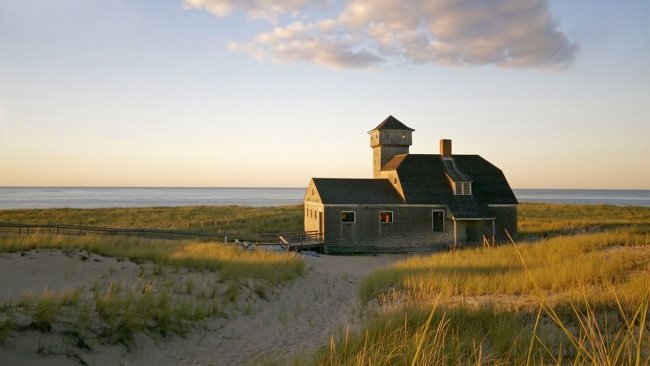 The Old Harbor Life-Saving Station in Provincetown
8 – Cape Cod, Massachusetts
Nestled on the Atlantic Ocean in Massachusetts, Cape Cod is an idyllic family-friendly getaway destination. Buzzing during the warmer months, the charming Cape Cod region is known for its iconic lighthouse, charming cottage and villa rentals, locally owned bed and breakfasts, and luxurious spas, many which are only exclusively open from April through October. Chatham, Hyannis, and Provincetown are known to host some of the most luxurious hotels, however the entire region is brimming with great options for family and friends alike.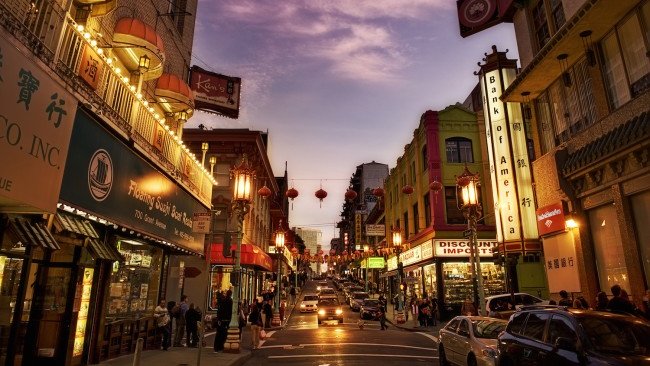 9 – San Francisco, California
Perfectly positioned on the Pacific Ocean, San Francisco is a beautiful city that can be romantic, family-friendly, thrilling, and so much more. From the beauty of the Painted Ladies, the infamous Victorian houses familiar to Full House fans, to the glorious Golden Gate Bridge, to the amazingly bikeable (although sometimes steep) roads that lead to wonderful discoveries, to the cultural icon that is the San Francisco Museum of Modern Art, it is so easy to fall in love with the city. The city also boasts diverse culinary options and a booming nightlife.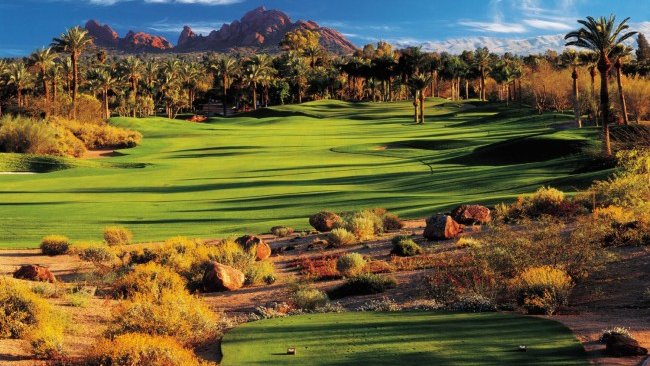 10 – Scottsdale, Arizona
Boasting 330 annual days of sunshine a year and with some of the best golf greens in the US, Scottsdale, Arizona is a golf lover's dream! With endless options for golfing, there's a resort for everyone. When not golfing, visitors and locals can shop at the 2 million square Scottsdale Fashion Square where you can find high-end shops as well as trendy favorites. Unwind at one of the city's most amazing spas and then enjoy a culinary treat at one of the many popular restaurants. Sitting adjacent to Phoenix, Scottsdale is the perfect place to sit back, relax, and enjoy all the desert has to offer.
***
Contact luxury concierge company,
Pure Entertainment Group
for a bespoke travel package to one of these 10 Popular US Destinations for Memorial Day Weekend.
Email
concierge@purentonline.com
for travel packages, prices and availability.