The trend of experiences that move beyond the standard offering for adventure and theme park guests continues to grow, according to a selection of
Travel Channel
experts as well as a recent
Travel Market Report
on luxury travel trends. One major theme surrounding these luxury experiences is multi-generational travel, where the family – grandparents, parents, and children – take their vacation together. With this desire by many visitors to share in unique, 'once-in-a-lifetime' experiences, Rainforest Adventures has upped the ante for adventure parks in the region.
"Over the past 18 months, we have noticed an increase in clientele looking for experiences beyond all that we offer for our standard park admission, and so we have worked with our park managers to create these incredible luxury experiences for our guests," says Annika Bratt, director of sales for Rainforest Adventures. "Whether a guest is in Costa Rica and rappelling from a helicopter for lunch, or in St Lucia and arriving in a chauffeured limousine, we know that these exhilarating options will take our guests breath away."
For the past 20 years, Rainforest Adventures' parks in Costa Rica (Atlantic and Pacific), St Lucia, and Jamaica, as well as tour excursions in Panama, have allowed the company to offer activities that offer a blend of adventure, sustainability, and environmental education for all guests. The new luxury experiences chosen to compliment these activities include helicopter arrivals, limousine and luxury car transfers, and front of the line, private access.
Helicopter Tour & Luxury Lifestyle Package at Rainforest Adventures Costa Rica: Atlantic & Pacific
Experience a two-hour helicopter tour exploring the national parks and forests of Costa Rica from above. Guests will be able to enjoy a stay at a 5-star hotel of their choice for two nights in a one-bedroom suite accompanied by a private butler. Upon arrival, guests will enjoy a private welcome dinner and chef for their first night. A personal luxury sedan will provide transportation with a bilingual guide for the remainder of the trip. Guests will receive an all access pass to any of the activities that the parks offers including the award-winning
National Geographic
Top Ten Adventure Tours in the world, the Rainforest Aerial Treetop Flight Tram, or the accompanying attractions at either theme park such as nature trails, zip-lining Canopy Tour, butterfly, frog, orchid and hummingbird gardens, trekking or bird watching tours accompanied by one of the country's top nature guides during the private tours. Pricing starts at $6,999 USD per couple. Contact the General Manager Nicolas Staton at
nstaton@rainforestadventure.com
for itinerary details.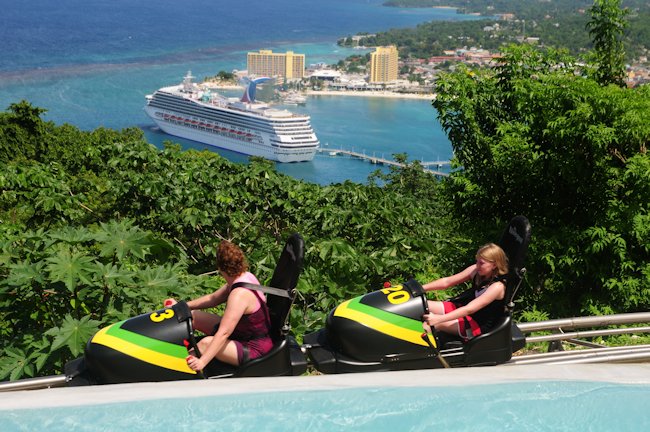 VIP Tranopy Experience at Rainforest Adventure Mystic Mountain Jamaica
Four to eight guests have the opportunity to arrive in style at Rainforest Adventures Mystic Mountain Jamaica, departing by helicopter from Montego Bay or Negril to Ocho Rios heliport. From here, a private luxury car will meet them for a short trip to Mystic Mountain, accompanied by their own personal guide. During the park visit, their guide will take them directly onto the Sky Explorer (no waiting in lines) for a ride to the top of the park. Following the interpretive walking tour of the park peak, guests will have front of the line access to the popular bobsled ride for two heart-pounding trips down the popular attraction. In addition to the front of the line access, guests will be able to whiz along the parks 13 ziplines before sitting down in a luxury dining tent for a gourmet feast prepared by a personal chef. Pricing starts at $650 USD (from Ocho Rios) and $800 USD (from Montego Bay) per person. Contact
maxpatchen@mysticmountain.com
for itinerary details.
The Luxury Ultimate Three at Rainforest Adventures St Lucia
Famous for its spectacular mountain-to-ocean vistas, Rainforest Adventures' operations in St Lucia are a jewel in the crown of this beautiful Caribbean country. Guests looking for the ultimate luxury experience can book the Ultimate Three, Rainforest Adventures St Lucia's VIP experience. The package starts with round trip limousine service to the park; a private aerial tram tour with a dedicated guide on hand to interpret the unique flora and fauna in the park; a guided hike through the mature rainforest with its massive buttress root system; a front of the line access to the park's ziplines. Pricing starts at $1,575 USD for two to six guests. Contact
reservations.slu@rainforestadventure.com
for itinerary details.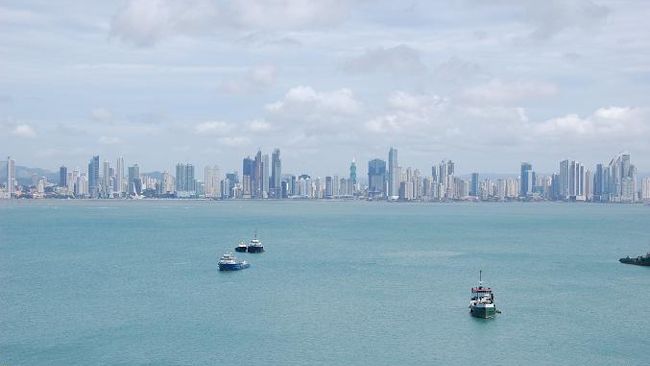 Deluxe Eight-Day Experience with Rainforest Adventures Panama Excursions
Rainforest Adventures Panama Excursions is featuring an eight-day, all-inclusive tour of the country, with luxury accommodation, tours of the world-famous Panama Canal and its Miraflores Locks, the new Observation Center of the Canal Expansion, and the historic centre of Panama City. In addition, the package includes tours of Gatun Lake, formed as a result of the damning of the Chagres River; and the Anton Valley, home of the second-largest inhabited dormant volcano in the world. Pricing starts at $2,969 USD per person, based on a minimum of two guests.
reservations@panamaexcursions.com.pa
for itinerary details.
For more information and inquires about Rainforest Adventures' luxury packages, visit
www.rainforestadventure.com
.