Are you looking for a fun and entertaining vacation, but also want a relaxing and luxurious getaway at the same time? Luxury dude ranches are the vacation you have been searching for! These ranches offer a great atmosphere of adventure and relaxation all at the same time. Want to bring the kids along? Most luxury dude ranches have great kid's programs where the children can interact with other children their age and make memories to last a lifetime while the adults can also have their alone time to relax. If you're on the other end of the spectrum and prefer an adult-only getaway, it's best to book in the shoulder seasons or during a specialty week. Whatever experience you're looking for; these Dude Ranchers' Association approved luxury dude ranches will fit the bill of a fantastic vacation for the whole family.
C LAZY U RANCH
C Lazy U is one of the few remaining places where guests can experience a luxury retreat filled with the rich traditions of the American West. The property features a collection of newly renovated luxury cabin accommodations, fine dining, a full-service Spa, and 8,500 acres of adventure. Limitless year-round activities include horseback riding, guided hiking, guided mountain biking, hatchet throwing, archery, zip line, ropes course, trap shooting, and more.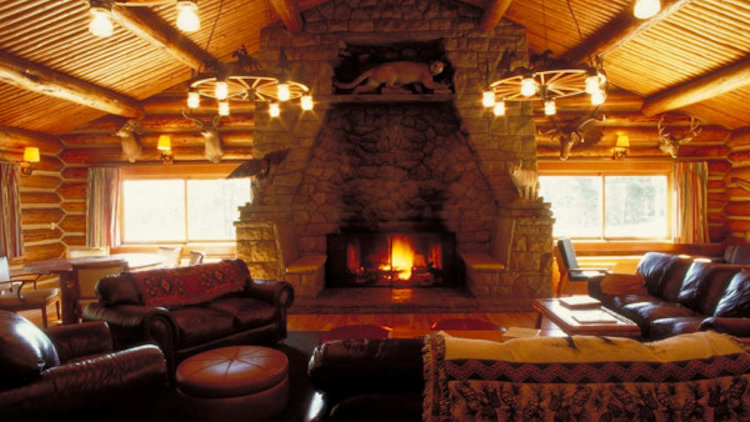 NINE QUARTER CIRCLE RANCH
Nestled in a small mountain valley nearby Yellowstone National Park, the Nine Quarter Circle Ranch is far away in the sense of both place and time. You can ride 360 degrees from the ranch without ever needing to trailer the horses, and there is terrain to explore for all ability levels. The log cabins are all unique and graced by homemade furniture and quilts made on the ranch. The cabins have private baths, most with tub/shower combinations, and range from single-bedroom up to four-bedrooms to accommodate larger family groups. Most are heated with both wood stoves and cadet heaters.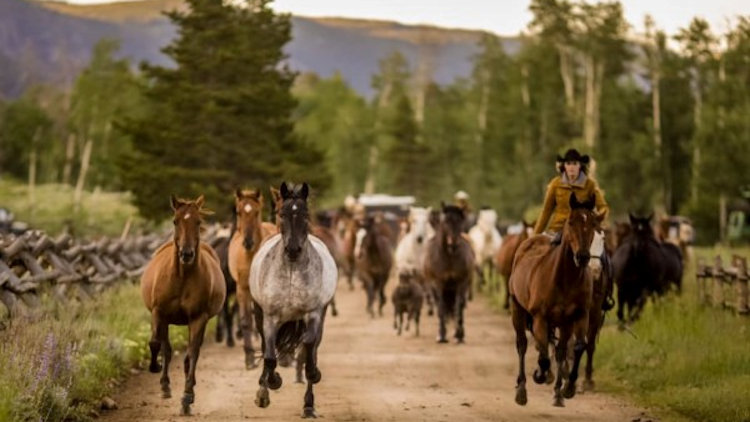 RAWAH RANCH
Named for the rugged and majestic snow-capped mountains that rise above it and the untouched wilderness that surrounds it, Northern Colorado's Historic Rawah Ranch is in one of the most scenic and unspoiled valleys in North America. Experience spectacular fly-fishing on endless private waters. Empower your inner cowboy on backcountry horseback rides, cookouts under the stars, sing-alongs, and square dancing. Hike through high alpine meadows, observe the abundant wildlife or just relax on the porch. With endless activity options, we are confident everyone in your family will enjoy their stay at Rawah!


RED REFLET GUEST RANCH
The Red Reflet is a working cattle ranch and a resort guest ranch. Here, guests enjoy 5-star luxury, extensive amenities, outstanding cuisine, and private chalets. The focus here is on new experiences coupled with rest and relaxation. While a working ranch at its core, they offer many amenities you won't want to miss out on including a heated pool, indoor and outdoor riding arenas, complete gym, tennis and basketball courts, rifle range, climbing walls, beach volleyball, our Cowboy Waterpark, skeet and pistol shooting, and 100 miles of trails to explore on ATVs, dirt bikes, and mountain bikes.


SUNDANCE TRAIL GUEST RANCH
Escape the stresses of modern life to a place of blue sky, gentle horses, and Colorado views this summer at Sundance Trail Guest Ranch. Spend your days horseback riding, river rafting, rock climbing, and tomahawk throwing! Your quaint and cozy suite will be equipped with a private bath, entrance, and deck, as well as a refrigerator and coffee bar. Traveling with kids? Tuesday evenings are "Kids Night Out" at the campfire and tipi while the adults can enjoy a quiet candlelight supper. Your vacation can be described in four words: recreation, relaxation, connection, and discovery!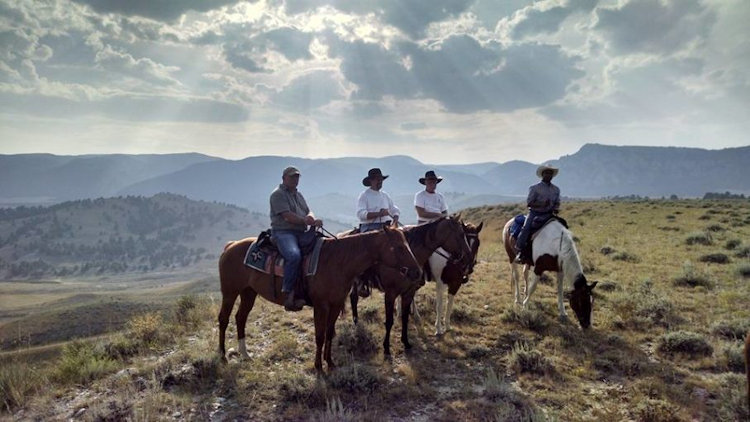 KLONDIKE RANCH
Klondike Ranch is a working cattle ranch with accommodations for 6 to 10 guests, age 14+, located at the base of the Big Horn Mountains in north-central Wyoming. Klondike offers trail rides, cattle drives, fishing, hiking, sightseeing, historic tours, and a hot tub. Guests need to be in good physical condition as they often ride and camp at elevations of around 9,000 feet. The ranch is just 14 miles south of Buffalo, where there is an excellent golf course, weekly rodeos, gift shops, and one of the most interesting museums in the country. Klondike should not be the last item on your bucket list!