A sailing expedition around the famous Greek island of Santorini offers the perfect opportunity to live out an unforgettable cruising trip. With over 3,000 islands to choose from, a trip over water is the perfect adventure one can have with families and friends.
If a part of your dream is to hire a boat, then Santorini is just the place to turn them into reality. Here you have the choice to opt for a vessel with a licensed crew and captain or simply charter a boat only, under 30hp, even if you have zero sailing experience and without a boat license.
Hiring a motorboat in Santorini gives you the option to explore the island in privacy and at your own space. Most of the boat charter companies will give you a comprehensive training course before renting out their boat for your expedition.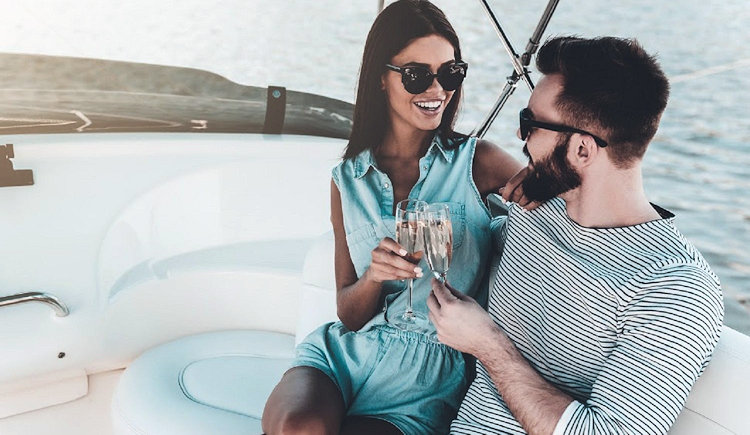 Hiring a boat with skipper
A popular choice, both among experienced skippers and those without a boat license is to hire a boat with a captain to take the stress out of the holiday.
Despite your past sailing history, having someone on board who knows the area well is a great asset. With a skipper to watch the boat, your holiday can be more relaxed as you can partake in off-boat activities.
With a knowledgeable and professional hand on deck, you should,preferably, book a week-long trip in order to freely explore most of the islands. Note though, that trips for shorter periods or even day island-hopping trips are also available.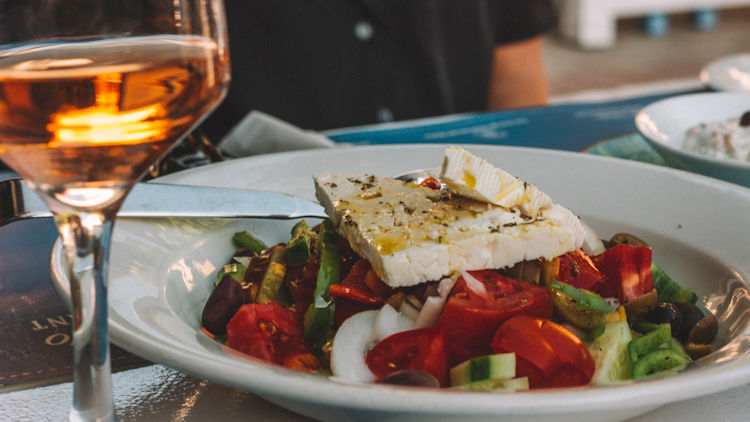 Hiring a boat with full crew
If you do not have a boat license and are looking for a complete sailing experience in Santorini, then you should book a boat with full crew, including skipper, cook, hostess and even a trained sailing instructor to show you the ropes, should you fancy to steer the vessel from time to time. This trip may be more expensive, but is the best way to sail through the Greek islands stress-free.
Rental information
Several reliable and experienced companies like - https://santoriniboatrental.gr give out their boats on rent on the island of Santorni. A majority of them offer the services of a captain, fresh meals onboard and drinks to ensure a first class experience. The most popular ports for a boat hire in Santorini are Ammoudi and Vilchada Marina.
All yacht charters start from Santorini and can be booked for a private excursion to the nearby islands or a multi-day trip as far as Cyclades. Wedding ceremonies, bachelor parties, honeymoon trips or other events can also be arranged and made extra special.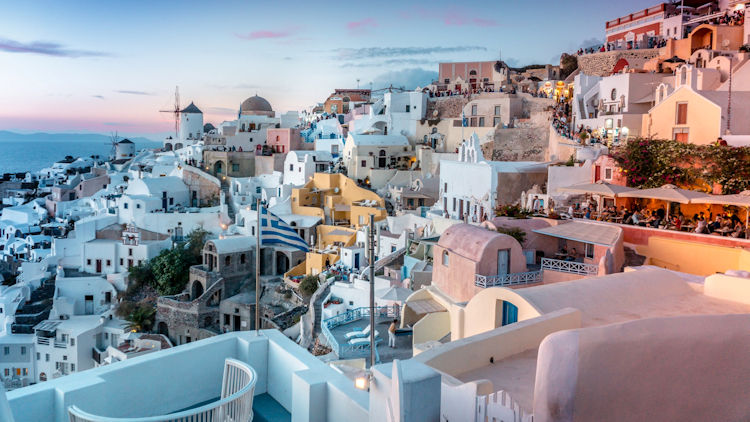 Sailing tips
Check the weather conditions before sailing, because if the weather is unsuitable it is recommended to wait rather than have a bad sailing experience. If you have a skipper, leave the responsibility to him/her.
Carry comfortable and breathable clothes for the trip. It may get hot during the day but the nights on the water can turn cold quickly. So make sure you pack a jacket.
Wear comfortable flat shoes or rubber shoes with flat soles. Dark soled sneakers will dirty the deck. Do not walk barefoot as the movement of the boat may result in injury.
Pack all your stuff in a flexible bag and not in a suitcase to allow for better flexibility in the cabin area.
Never throw anything in the water as water pollution is serious and dangerous.
If you bring kids on board then they are your sole responsibility. Make sure there are proper fitting life vests for them when needed.
Other packing tips
When you plan on spending some time out on the water in Santorini, you would not like to leave anything behind, lest you ruin your sailing trip. Here are some essentials to have:
Wide-brimmed Hat: The sun over the Aegean can be quite strong. You will be glad to have this addition in your bag.
Motion sickness pills: Even if you don't get affected, your co-passenger might. There are many styles available in the market, so carry one that works best for you.
Hand sanitizer: After a day out on the boat handling anything from bait to fish, it is nice to have something to clean up afterwards
Sunglasses: Carry one if you want eye protection
Non-perishable snacks: Anything from crackers to granola bars that won't melt in the heat will be a great way to keep you going if you get hungry.
Sunscreen: There will hardly be any place to take shelter from the sun on the open sea, so ensure you have adequate protection from the sun rays.
Sweatshirt: The weather on the water can turn for the worse at any time. If there is a sudden nip in the air a sweatshirt will safeguard you if a breeze does come.
Water: Carry enough water on the boat for the entire duration of your trip for every person on board.
Boat license: In Greece you do not require a license for a boat under 30HP, however, if you rent a higher powered boat you need to have a license even if you are renting it.
Change of clothes: Keep some in a zip lock bag if you want to slip into something dry mid-way.
Costs
Yacht charters in Santorini can cost between $3587 per day or $21,523 per week during high season. Every boat is equipped with the latest sophisticated safety system such as GPS tracker, safety equipment and rows, GPS plotter and spare engine.
For shorter motorboat trips of three hours you can sail for €350 per person. Other suggested rates are:(all rates per person)
Half day private cruise(0900-1400): €400
Sunset private cruise(1430-1500): €400
Full day private cruise(1100 till sunset): €550
For semi-private catamaran trips:
Gold morning: €90
Platinum morning: €100
Platinum sunset: €100
Price includes third party insurance, map to bypass dangerous areas, emergency support, transfer company and one tank of petrol. Upon arrival, every customer needs to give a refundable security deposit of €500.
Remember there will be extra expenses to cover while on your rented boat, especially if you hired a fast one or a yacht, as the extra cost of fuel will need to be factored. Additionally, mooring at the marinas, other than that the port of origin, are not included in the boat rental and will be charged extra as well.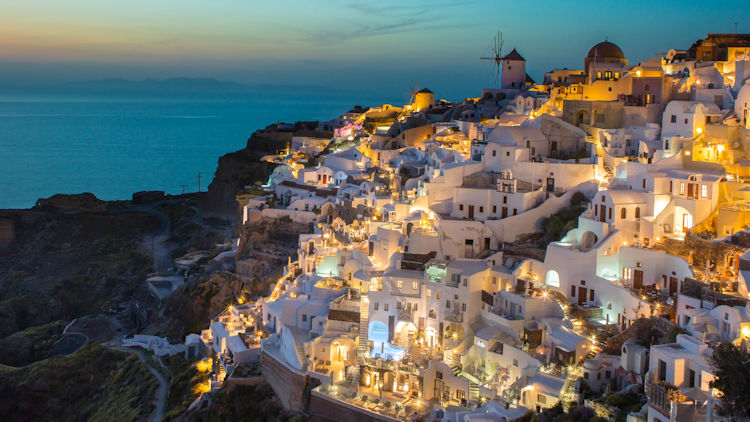 Safety rules
While renting a boat in Santorini without a license is a lot of fun, there are some golden rules to follow to make the most of your trip.
Never drink and drive the boat
Do not drive close to swimmers
Drive within suggested speeds and never on full throttle
Always return at the agreed time.
Take heed of weather conditions and rocky areas
Keep your phone fully charged with an internet connection
Do not steer within 200m of any beach
Do not drive in the main Santorini port
It is forbidden for Non-licensed boats to go beyond the waters of Santorini island.
Always keep a sharp lookout for where you are going.