Now, guests are offered the convenience of previewing class schedules that are updated in real time and booking classes online via a link from Inn's website. Users can book and pay in advance, preview upcoming sessions, purchase personalized gift certificates and shop for the latest gear with MindBody partners.
Most notably, visitors to the site can create a user profile and sign up to receive alerts about new classes and special offers. New classes that have been added to the roster include Anusara, Hatha and Vinyasa, among others.
At-home yoga-enthusiasts in the Westchester community can also benefit from the new program, by booking Yoga Loft instructors for one-on-one sessions in the comfort of their own homes.
To celebrate the growing popularity of Bedford Post's program, local favorites Courtney Bombeck and Kate Bovers will join forces with Holistic Health Counseler Traci Gwozdz for the property's second annual 'Mini Retreat' on October 23rd from noon to 4:30pm. Guests will explore the Five Primary Vayus, including prana (that which gives us life), Udyana (that which maintains life) and Apana (that which eliminates what is no longer needed).
Guests will learn tools to increase digestive energy and explore what may be sparking inflammatory reactions. From eating healthfully to bringing enjoyment to the whole family, guests will learn tools to overcome imbalance, feel more motivated and understand their food/mood connection. The informative and invigorating day of restoration incorporates detoxifying Asana, a holistic nutrition lecture, restorative yoga, Reiki healing, meditation and a question & answer session.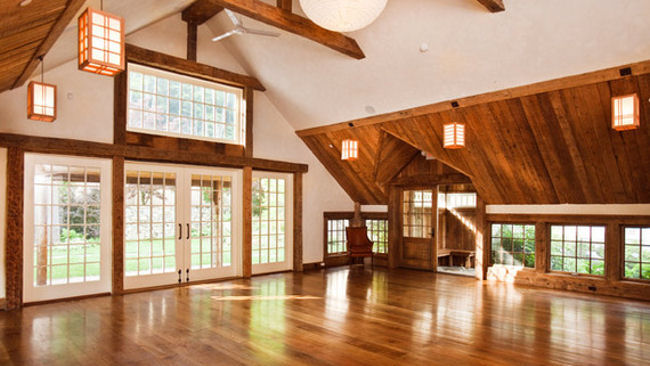 Additionally, Special Guest Lama Lobsang Palden travels from Chicago to The Yoga Loft this fall for a one day offering on November 13 from 1:00 to 3:00pm: Tibetan Yantra Yoga, Mantras and Mudras. Lama was born in eastern Tibet and lived at the Monastery in Dehra Dun, India for 10 years, and received his Holiness The Dalai Lama's blessing and encouragement to do healing work. Lama will guide guests with ancient movement, postures, breathing exercises, mudras and meditation techniques to rejuvenate the body's energy.
To view the complete class schedule, upcoming workshops, trainings and for additional details, please visit
www.bedfordpostinn.com/yoga-loft/
For further information on the Bedford Post or to make reservations, please visit
www.bedfordpostinn.com
or call 914.234.7800 for restaurant reservations and 914.205.3773 for room reservations.
Hotel Profile:
Bedford Post Inn