Private Travel, Through Private Terminals, in Private Planes, at Private Safari Camps, with a Private Dedicated Staff
With travel resuming around the world, ultra-luxe Africa travel specialist ROAR AFRICA's exclusive ROAR PRIVÉ offering is a private end-to-end travel option designed to bring conservation-minded travelers and families back to Africa's wild and wide-open spaces. ROAR PRIVÉ showcases curated itineraries to select designations in Africa specifically created for small groups or families up to eight people.
In partnership with VistaJet, the first and only global private aviation company, guests will travel from anywhere in the world to the safety of exclusive-use private luxury safari lodges or private islands. Guests will enjoy unrivalled service from take-off to touchdown. From private air terminals, welcomed and looked after by VistaJet's world-class pilots and cabin crew during flight, to upon arrival and beyond, where guests will have a dedicated team of guides, rangers, chefs, butler to service every aspect of their journey. Guests will also have access to world-class medi-centers and healthcare if needed, and a percentage of all profits will go directly back to conservation.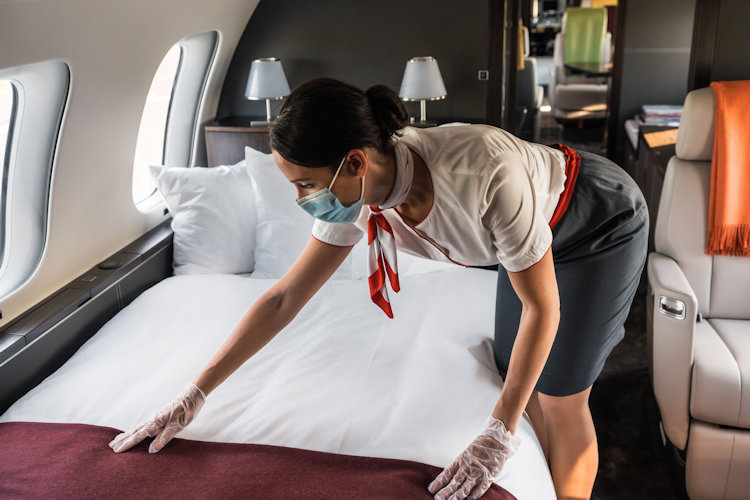 With social distancing set to remain a priority in the near future, ROAR PRIVÉ journeys allow for a low impact, low touch version of ones' own private Africa, offering absolute isolation in safe, luxurious, and breath-taking surroundings.
A selection of awe-inspiring ROAR PRIVÉ itineraries will take guests to those quintessentially African places that capture the beauty, heart and soul of Africa while offering a deep, instinctual reconnection to this precious destination. International travel from New York, London or Paris to Africa is on board VistaJet's flagship fleet of Global 6000 aircraft, and all travel within Africa is also private. All accommodations are offered at exclusive-use lodges and camps.
Sample Itinerary:
South Africa – Tswalu Kalahari & Singita Castleton
As the largest private game reserve in South Africa, Tswalu Kalahari comprises more than 110 000 hectares of grassland, desert and mountain terrain. Tswalu is unique in that it combines rolling Kalahari dunes set against the backdrop of the Korannaberg mountains, to ensure an untamed wilderness experience like no other. With over 80 species of mammals, 240 species of birds and more species of butterfly than on the entire British Isles, it's no wonder it was voted one of National Geographic magazine's Unique Lodges of the World. For those travelling with families or as a group of friends, Tarkuni, the Oppenheimer's five-star private villa with five suites offers exceptional comfort, elegance and unparalleled service.
Situated in Sabi Sands Reserve, adjacent to Kruger National Park in the lowveld of Mpumalanga, Castleton is an original Victorian-era homestead and the former family home of Singita's founder Luke Bailes. Operating as a luxury, exclusive-use villa, Castleton comprises a main house with communal living spaces as well as six thatch-and-mud cottages. Designed to combine the best elements of a private safari lodge with the bucolic charm of a country farmhouse, the location is idyllic, set as it is within a copse of trees overlooking a watering hole. This intimate, personal and highly comfortable retreat comes with your own private field guide and tracker, who will ensure that on your twice-daily excursions you spot everything from leopard, lion, rhino, buffalo and elephant, to cheetah, wild dogs and more.
Detailed Itinerary: http://travel.roarafrica.com/print/itinerary-html/10038
(While specific dates are included in the itinerary, this journey can take place at any time.)
For more information on ROAR PRIVÉ, please email welcome@roarafrica.com.