The completion of the Czar's Suite marks the culmination of a multi-million pound refurbishment, also creating 50 junior suites, in celebration of Hotel Astoria's centenary.
Olga Polizzi, Director of Design, Rocco Forte Hotels, explains, "As with all of our properties, the Czar's Suite will reflect its location in the heart of St Petersburg. We have created a contemporary Russian feel with a nod to the city's fascinating heritage by using an eclectic mix of authentic Russian art and antiques, original parquet flooring along with more modern elements including rugs with bold constructive geometric patterns, silk wallpapers and contemporary classic pieces."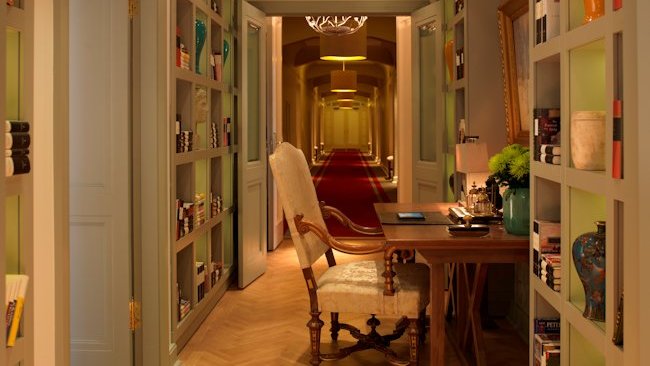 Located on the sixth floor with unrivalled views over St Isaac's Square and its cathedral, the spacious Czar's Suite has a large bedroom with dedicated dressing area and double walk-in wardrobe; luxurious monochrome marble bathroom with double shower and flat screen TV; a very large lounge overlooking St Isaac's Square; a gym with dedicated treatment area; library stocked with over 300 Russian classics; fully-equipped kitchen and bar area and a dining room seating up to 16 guests that can also be converted into a board room.
Standout elements include antique pieces, dating back to 1912, returned to the hotel from President Putin's Konstantinovsky Palace; including gold lamps, candelabras, small decorative accessories, red and gold striped arm chairs and sofas.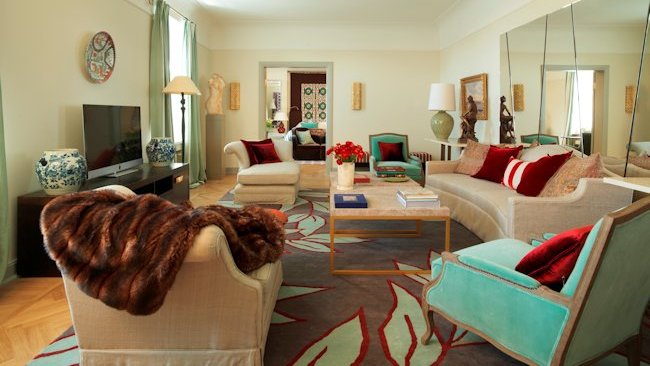 More information:
www.thehotelastoria.com