You can tell a lot about people from the way they live, and rock stars are no exception. From Graceland to Neverland, private planes to island hideaways, rock stars always live large and the new release, Rock Stars at Home [Apollo Publishers, January 15, 2019], takes readers on a private tour inside the houses, pools, planes, music rooms, playgrounds, and more of the biggest names in rock and pop and some of the most extravagant homes ever seen.
A collaborative effort from six of music's greatest journalists - Chris Charlesworth, Eddi Fiegel, Bryan Reesman, Colin Salter, Simon Spence and Daryl Easlea - this 176-page hardcover takes fans on a private tour of thirty rock legends' homes from Elvis Presley and the Beatles to Prince and Ozzy Osbourne.
With more than 200 stunning, and sometimes shocking, images, Rock Stars at Home is packed with great photos – many before never published – and eye-popping stories of wild behavior and even wilder interior décor and includes insider accounts from those in the know. Fans will gain insight into the home life of each star, with stories from Elvis' extraordinary down-home diet, to the wild parties hosted by Keith Richards at Redlands, the scene of the famous 1967 drug busts that led to the arrests of Richards, Mick Jagger, and art dealer Robert Fraser. Additional features focus on specific topics from the Beatles' psychedelic interiors to the modern, extravagant lifestyles of the MTV Cribs generation.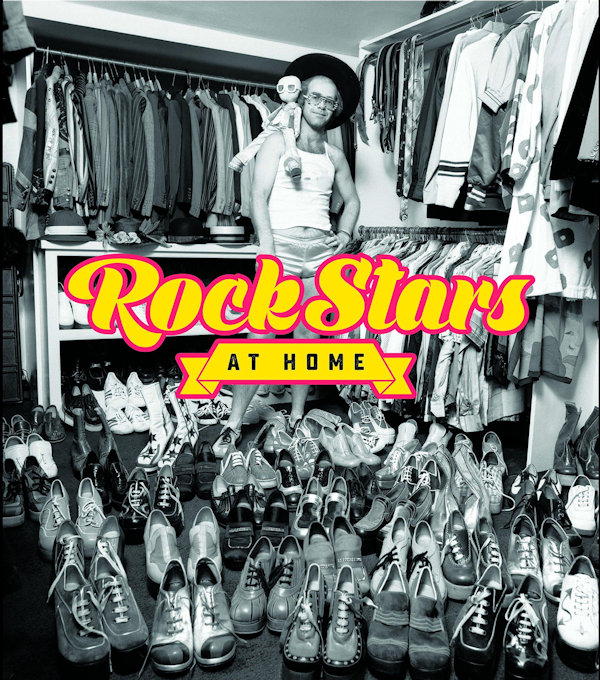 With a stunning layout that makes this the ideal book for music and photography lovers alike, Rock Stars at Home:
Features the work of six collaborating authors/journalists who have been chronicling rock 'n' roll history for more than 50 years and have written the definitive biographies of The Who, Bon Jovi, Michael Jackson and many others
Takes readers on a grand tour of some of rock's most famous faces, including Elvis Presley, the Beatles, David Bowie, the Jacksons, Prince, Ozzy Osbourne and many more!
Tours 30 homes of rock's greatest legends from the 1950's through today
Features 200 glorious images, never before seen together
Shares insider accounts and eye-opening stories of wild behavior and even wilder interior décor from those in the know
Buy book on Amazon.com: Rock Stars at Home