Paul has been a regular guest at the hotel for 25+ years, visiting up to 4 times a year. In fact, Paul's passion for the Pink Palace inspired his brand colors when he launched his namesake collection in 2004. Today, his whimsical black and pink shoe boxes are as collectible as his flats, wedges and chunky heels, of which patrons are known to buy in multiples for their comfort and style.
It's no wonder then that the hotel turned to Mayer to commemorate the occasion with special shoe designs, and he has come through with his signature flair. Paul Mayer's limited edition Royal Hawaiian designs include pink wedge heels and flats: Both are embroidered with a blue script R and H, rendered in the exact font used in the original Royal Hawaiian logo. For hotel aficionados who want to be more subtle in their tribute, there is a pink on pink ballet flat. The capsule collection will be available on March 3rd (in time for their anniversary gala that evening) at the Pashma, conveniently located in the hotel's lobby, Bloomingdale's in Hawaii and online. The collection retails for approximately $220.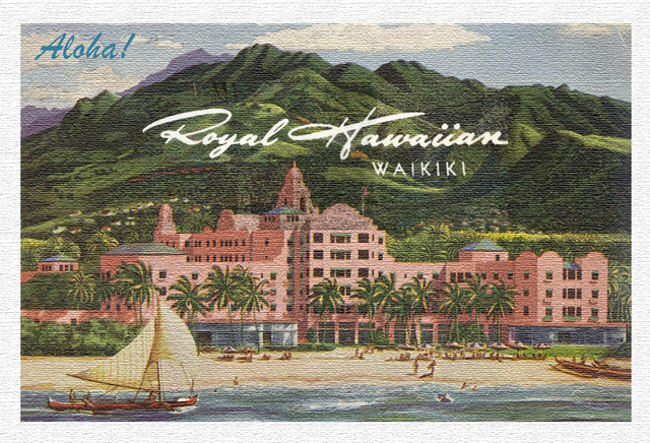 Throughout the test of time, film and television have embraced the Royal Hawaiian, cementing its iconic image. Over the past 9 decades, the hotel has been seen in films such as Gidget Goes Hawaiian (1932), and Big Eyes (2014) as well as on television on Charlie's Angels where Cheryl Ladd famously made her debut (1977), Hawaii Five-O (1968 - 1980) and Mad Men (2013).
Today, thanks to Mayer, Royal Hawaiian lovers can feel the Aloha State's spirit and celebrate the hotel's anniversary, whether they are able to hop on a plane or not.
Visit website:
https://www.royal-hawaiian.com/