Set in Thornybush Nature Reserve, part of the Greater Kruger National Park, Royal Malewane is ideally located for an extraordinary South African safari. Exclusive and discreet, it is a favorite of Elton John, who is a repeat guest with his family and friends. A multi award-winning resort, in the Hot List for Condé Nast's Top 20 Resorts in the World, the lodge is stylish, comfortable and warmly welcoming.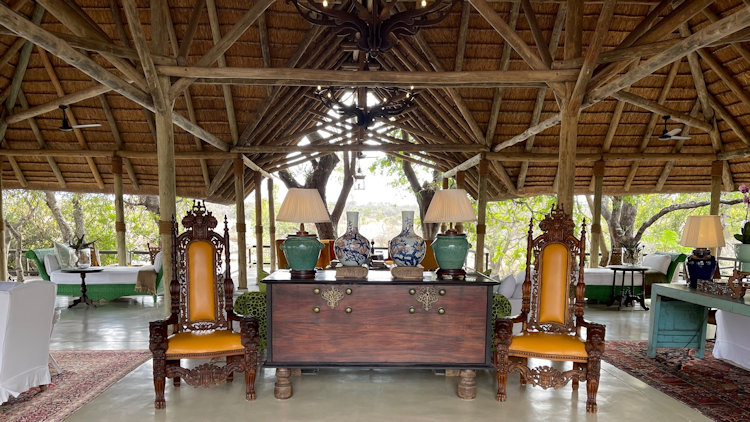 Main Lodge at Royal Malewane comprises six Luxury Suites, the exclusive use two-bedroom Royal Suite and Africa House that has its own private services; so an intimate and private feel is sustained. Facing the sizeable waterhole, with a game path through the savannah, my Luxury Suite has a passing parade of African elephants, antelope including kudu, nyala and waterbuck, plus warthogs. African wild dogs on a hunt, slake their thirst here. The mature trees are alive with birds that I photograph from the comfort of my thatched gazebo, with its two day beds covered in white cotton toweling. Soporific in the African sunshine - after a delectable lunch of asparagus soup and fresh salad paired with iced white wine, on my private wooden deck - I slip into a pleasant reverie. Refreshed by a dip in my infinity plunge pool, I peruse the coffee table book A Perfect Stay, to learn more about The Royal Portfolio, a glamorous collection of hotels including Royal Malewane, created by owners Liz and Phil Biden.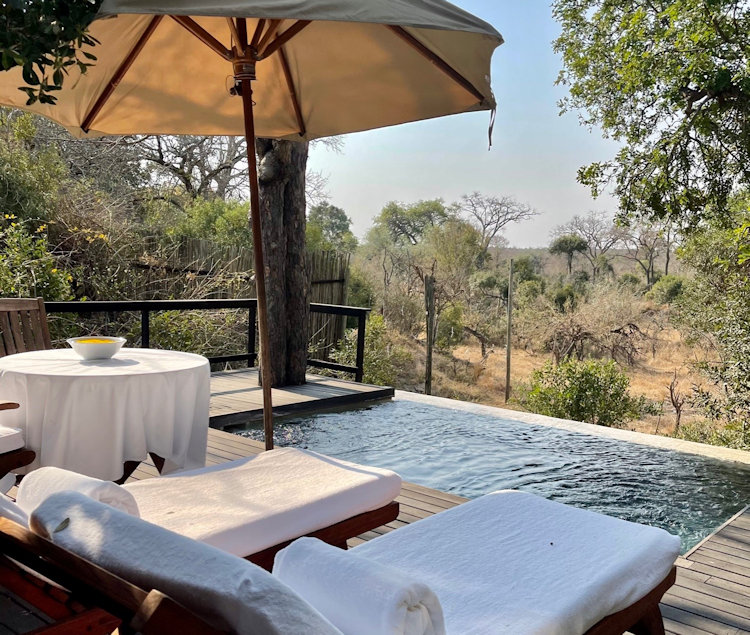 Liz Biden's decor style includes carefully selected fine antique pieces, contemporary and fresh fabrics and art works, with some cheeky, unexpected elements. Her splashes of vibrant color at Royal Malewane are delightful, making a refreshing change from the predominantly neutral shades in most modern bush lodge architecture and decor. The signature bowls with fresh marigolds enliven areas dotted throughout the lodge. In my Luxury Suite a period wooden armoire stores the carefully selected red and white wine, gin, brandy and sherry. The mahogany four-poster bed sports white 100% pure linen sheets and duvet cover, monogrammed with the RM logo. Modern touches are added by a red steel standing lamp, rattan table and an armchair in an Ardmore fabric of white linen with a pattern of green leaves. As for the playful, look closely at some of the original art and notice the amusing, sometimes naughty detail. A key ring on the door leading to the alfresco shower is a tassel made from multicolored string.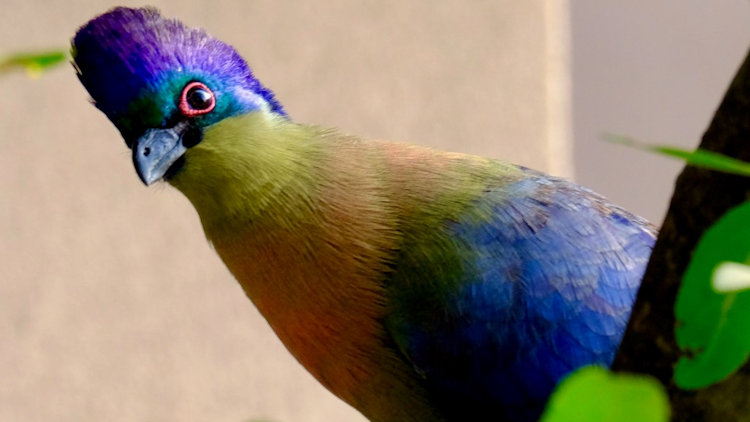 Expect the unexpected on game drives, as the guides and trackers are among the best in South Africa. Of only seven Master Trackers in the country, three are part of the Royal Malewane team: Juan Pinto, who has been part of Royal Malewane since it began, Lucas Mathonsi, and Jonas Mhula, my tracker. To achieve this prestigious honorary award, trackers need exceptional knowledge of the behavior of animals, plus how to track them from their footprints and telltale signs in the savannah. A critical skill is how to stay safe near dangerous animals when they are tracking through the bush on foot. I am rewarded with unusual sightings of a newborn hippo on its mother's back in a waterhole; three tiny lion cubs still with their mother, not yet in the pride and - to my astonishment -- a Temminck's pangolin. After decades of visiting games reserves since I was a girl, it is my first time to see this endangered nocturnal mammal, interesting as its body is covered in imbricated keratin scales. We are allowed off the vehicle to observe this solitary anteater capturing termites with its long, sticky tongue. Posting images of a pangolin on social media will guarantee gasps of envy from my friends and an avalanche of comments!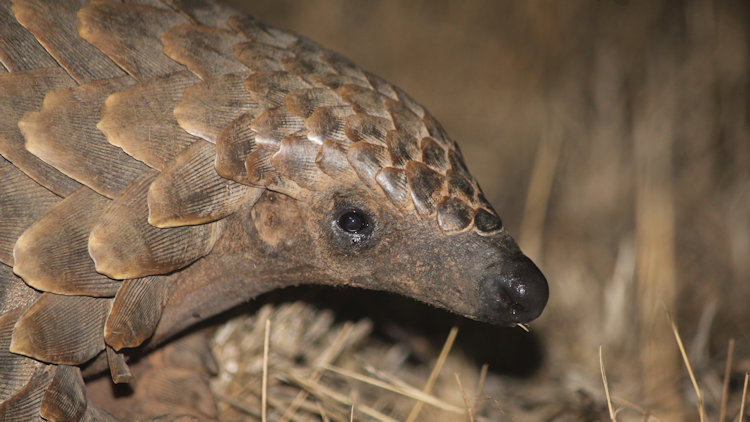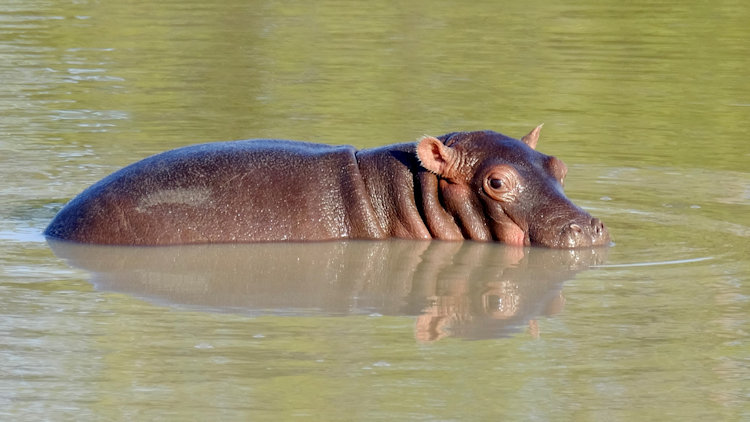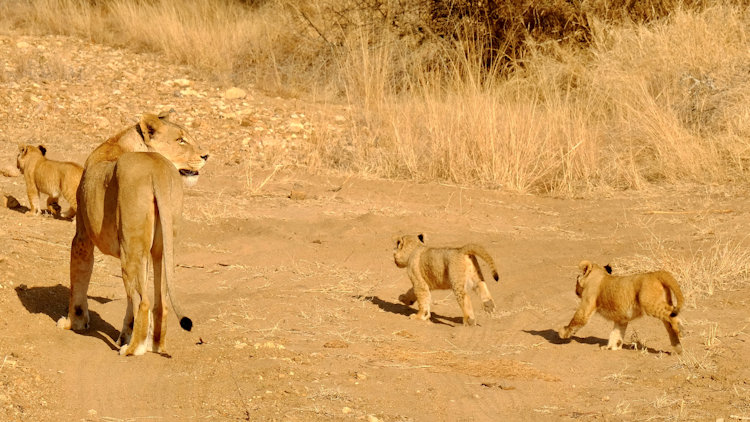 The renowned Big Five - named as the most dangerous African animals to track on foot - are abundant in Thornybush Game Reserve, so together with an expert ranger and tracker, there is a good chance of spotting them. After the traditional sunset drink in the bushveld, when we stand near to the Toyota Land Cruiser nibbling on snacks, consciously inhaling the pure air and gazing at a splendid sunset, we head back to the lodge. Jonas searches the veld using a spotlight, not forgetting to shine up in the trees to illuminate any owls. In the beam, we are privileged to see Spotted hyena and then African civet that is often mistaken for a cat, but is actually a viverrid, a small carnivore related to mongoose.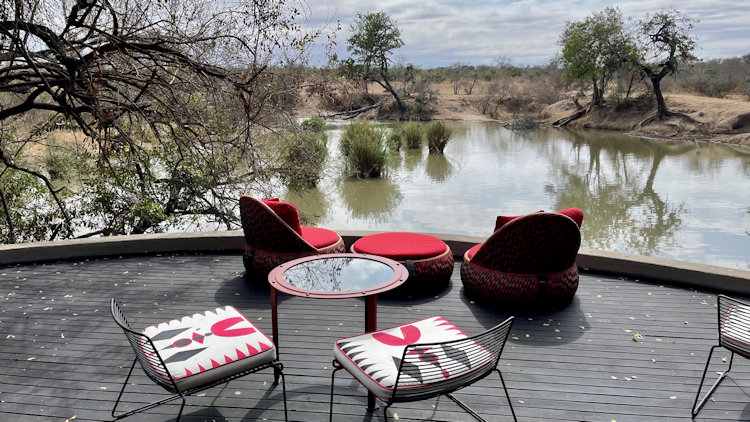 After this exhilarating experience, I gather with fellow guests in the newly constructed Masiya Bar - cantilevered over the waterhole - for a lively discussion about all we have seen. The bar is named after Wilson Masiya, to honor this respected Master Tracker who was part of The Royal Portfolio team for over 20 years, before he died. With a formidable collection of over 50 different distillations of whisky, I am spoiled for choice. After deliberating, I savor Lagavulen 16 year old single malt whisky from Islay, which is delectably peaty. The array of gins is impressive and guests exclaim enthusiastically about their selected potion. As we slowly quieten, I relax in a Dedon chair to listen to the howl of a Black-backed jackal and the music of a Fiery-necked nightjar. I scour the waterhole edge, hoping for a glimpse of the leopard that favours the area around Royal Malewane Main Lodge.
Meals are presented in various settings in the lodge both outdoors and indoors, including in the library. Part of the indulgence for me is the imaginatively set tables, with placemats or objet d'arts in festive colors that accent the bold hues in the decor. As part of a three-course meal, I dine on superbly prepared and presented lamb shank - paired with La Provence Cabernet Sauvignon 2015 - on the open-air deck of the communal area.
Escorted back to my Luxury Suite, I run a bubble bath as I savor the coconut date ball, a surprise treat left in my room during the turndown. The end of a perfect day in the African wilderness.
https://www.theroyalportfolio.com/royal-malewane/overview/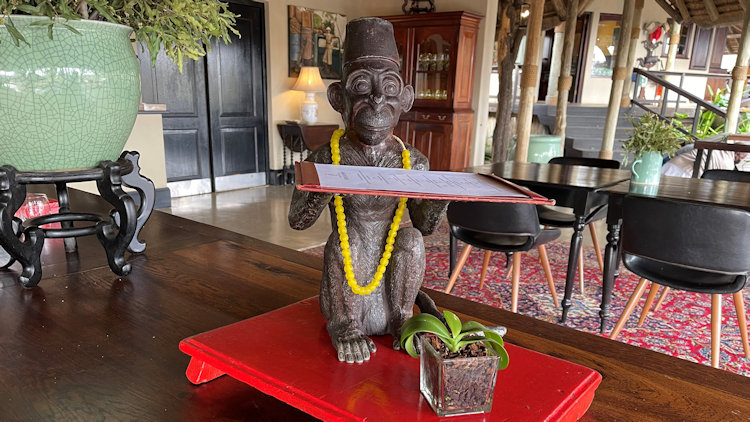 A new lodge, The Farmstead at Royal Malewane, is a twelve minute drive from Main Lodge.
https://www.theroyalportfolio.com/introducing-the-farmstead-at-royal-malewane/

Getting there
Federal Airlines has shuttle flights from their private terminal near to Oliver Tambo International Airport to lodge landing strips in the lowveld. To Jackalberry airstrip at Royal Malewane in Thornybush Nature Reserve and back to Johannesburg, I am turbopropped in the luxurious Pilatus PC-12. Covid protocols are observed in the private terminal lounge, as well as on the flights. The lounge has an indoor and outdoor area, where drinks and snacks are served as I wait. It's a simple comfortable space, right next to their runway.
Royal Malewane is a 35 minute road transfer from Hoedspruit Airport and is also easily reached from Kruger Mpumalanga International Airport in Nelspruit.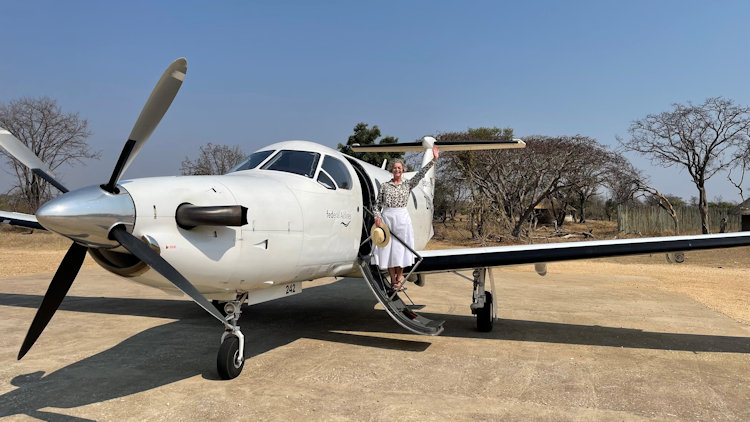 For more travel features by Gillian McLaren (@Jetset_Gillian):
www.gillianmclaren.blogspot.com