Summer is the perfect time to bring true romance into your life. And what could be more romantic than getting married on a beautiful tropic island or spending your honeymoon in breathtaking untouched scenery of white sand and azure ocean? If a beach wedding ceremony is your long-cherished dream, perhaps it is time to make it come true.
Why Seychelles?
The tropical paradise of Seychelles is already worth visiting. Even ordinary days spent under all-season sunshine, in unspoiled surroundings of pristine beaches, calm warm waters and gently swaying palms feels like a wonderful dream rather than reality. Here, in Island paradise ambience every event is special and fairy tale-like so getting married in Seychelles is something you and your partner will never forget. Moreover, marriages in Seychelles are recognized under the European Laws and the marriage certificate you receive is valid in other countries.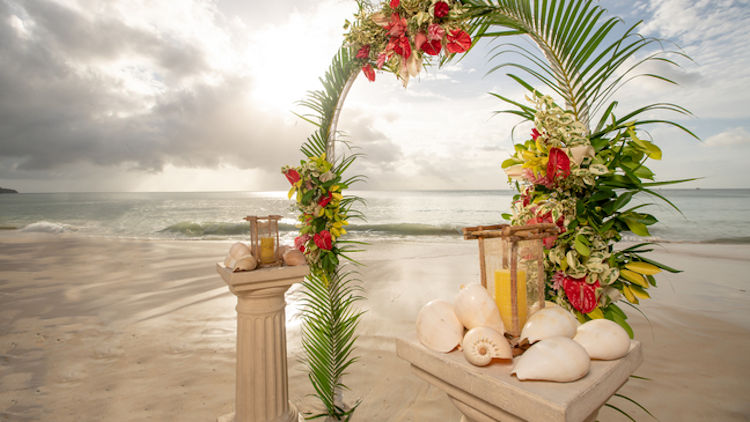 Seychelles wedding ideas
For couples who love to travel, having a wedding in a far-off place has an understandable appeal. A wedding on the beach is not only a fascinating experience, it is also allows a perfect backdrop for awesome photos to be shared on social media. Tropical bouquets and exotic outfits for bride and groom will complement the spirit of Seychelles wedding to make the "I do" moment even more special.
How to plan and organize
Organizing can be the least fun part of any wedding. So let a professional wedding planner take care of it! Savoy Seychelles wedding packages and services include all necessary features for a luxury ceremony, from choosing and decorating a venue on the beach to providing the happy lovebirds with a wedding or "Renewal of Vows" cake, drinks, snacks, romantic dinner to in-room flower decoration and massage for the couple.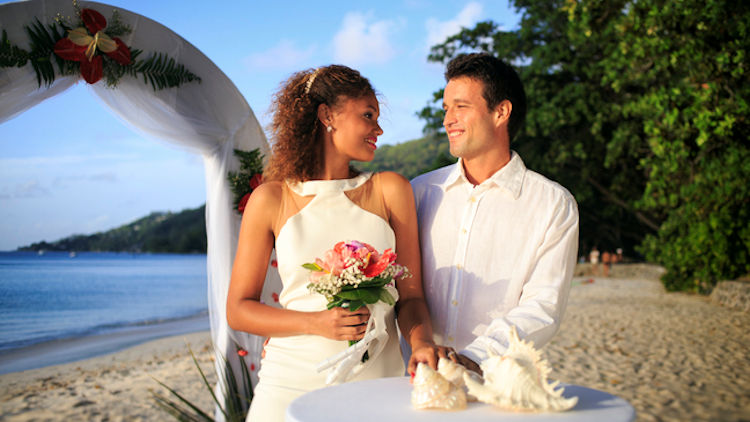 Where to stay
Savoy Seychelles Resort & Spa is ideally located on Beau Vallon, the most popular beach on the island of Mahe in Seychelles. All the elegantly-appointed rooms are fitted with a private balcony or terrace with magnificent views over lush gardens and the Indian Ocean.
There are 5 room types: Standard, Standard Ocean View, Junior Suite, Suite and Penthouse. Nevertheless, each room is at least 51 m² which makes it spacious, airy and light. All guest rooms have climate control system and free Wi-Fi.
A number of facilities are available to guests: International restaurants offering fresh seafood, cuisines around the world and the traditional Creole national dishes; the largest hotel swimming pool in Seychelles of 700 square meters; Savoy Spa with its unforgettable relaxing experience with combined fully equip fitness gym and yoga.
Savoy Seychelles Resort & Spa offers everything you need for a perfect wedding in Seychelles, and even more!