Shed Defender® is a dog onesie that is essential to be worn in the hotel, the AirBnB or the friend's home where you don't want dog hair, dirt, dander and allergens.
As seen on Shark Tank, Shed Defender® is made from premium eco-friendly fabric. It is lightweight and breathable to ensure your dog stays safe, cool and comfortable this summer. You can now take your dog anywhere you want without worrying about leaving a trail of hair!
The four-way stretch fabric is machine washable with a zipper running from chest to tail that can be partially unzipped for potty breaks.
The Shed Defender® also does more than save you the hassle of loose fur. The snug fit works as an anxiety reducer by applying a gentle pressure, making dogs feel more calm, confident and secure. You can also use the Shed Defender® instead of the "cone of shame" to cover wounds, surgical sites and hotspots and it helps with allergies and skin conditions.
Shed Defender® is sold on Amazon, Chewy.com, and the Shed Defender website with new styles and patterns coming soon.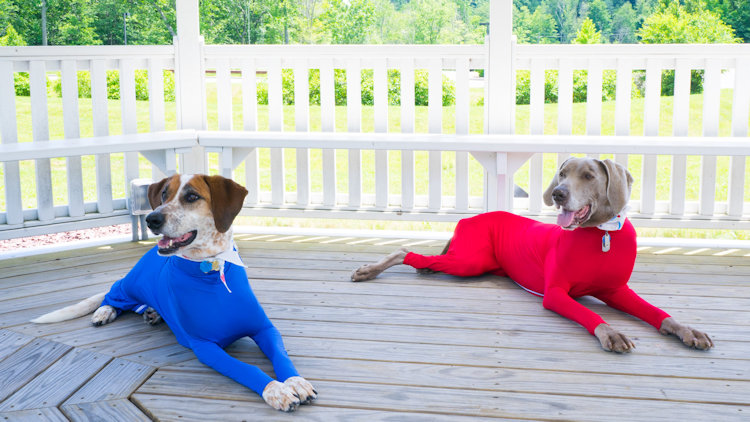 Just in time for summer fun, Shed Defender® introduces two new prints, leopard and tropical palm, for our furry four-legged friends! It's perfect for summer travel to keep your dog from shedding everywhere in the hotel, the RV or the AirBnB, or to keep your dog clean while hiking or at the beach. A Shed Defender onesie also helps reduce your pup's anxiety during summer thunderstorms and 4th of July fireworks.