Located 30 miles north of San Francisco and boasting six distinct regions, Sonoma County is one of California's most treasured and diverse vacation spots. This favored destination of oenophiles, art aficionados, spa lovers, foodies, and outdoor adventurers is described by locals as 'what Napa used to be' – quaint, authentic, and unspoiled. And though it's Napa that continues to steal most of Northern California's wine country thunder, Sonoma County holds its own with more than 425 of its own wineries, as well as lauded restaurants, organic farms, redwood forests, a thriving arts community, and 55 miles of spectacular Pacific coastline. It takes only an hour or so to drive from one side of Sonoma County to the other, but make sure to plan a few days for full exploration of the area's bounty. From rugged windswept shores, to redwood forests, to rolling vine covered hillsides, the Sonoma County vibe is greater than the sum of its assorted parts and offers something to stir every soul in your travel group. Here are our suggestions for making the most of a quick Sonoma County sojourn: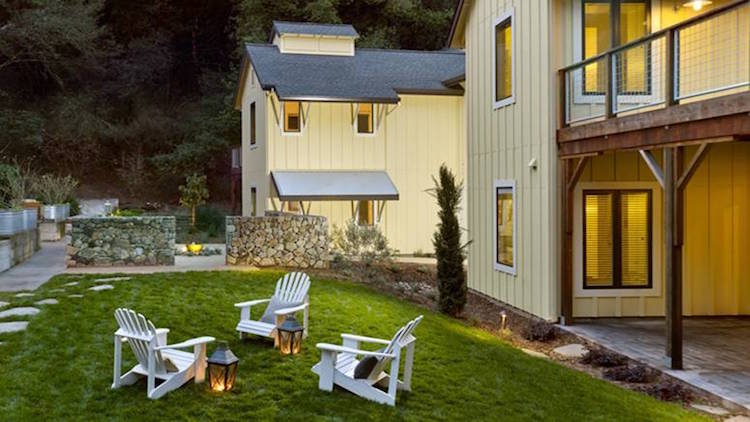 STAY: Sonoma County accommodations range from rustic to refined. You'll find a polished combination of the two at the Farmhouse Inn, (above) located in the County's western region. Decidedly on the refined end of the curve, this luxurious boutique hotel in the Russian River Valley's bohemian enclave of Forestville serves as a sumptuous home base for area exploration. Proprietors Catherine Bartolomei-Smith and her brother Joe grew up in Forestville, and together they have created a six-acre gem that is alone worth a trip to the area. Featuring 25 varying sized farm-chic rooms with above-and-beyond amenities, Farmhouse Inn and its sylvan gardens promote the ultimate in rest and relaxation. The pampering begins with the offer of a glass of wine at check-in and a serve-yourself selection of organic bath amenities - handmade soap, bath powders, and artisanal seasonal scrubs.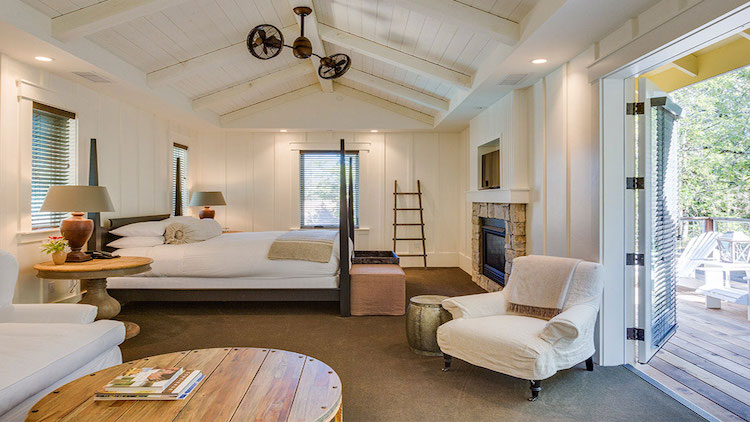 Rooms are lavishly appointed with large jetted tubs, European linens, radiant heated floors, indoor-outdoor fireplaces, private patios, complimentary snacks, and fresh-baked cookies at turndown. The makings for gourmet s'mores (to be prepared over one of the many fire pits) are ever-ready in the lobby, and a daily afternoon wine hour featuring the Inn's local partner wineries encourages guests to mingle as they learn more about the area's viticultural bounty. (Schedule a tasting at these winery partner tasting rooms and receive VVIP access as part of your Farmhouse Inn stay.) Relax by Farmhouse Inn's beautiful pool and hot-tub, and indulge at the spa with its 'farm-to-spa table' menu of treatments including ingredients like forest honey, heirloom cider apples, and garden grown herbs.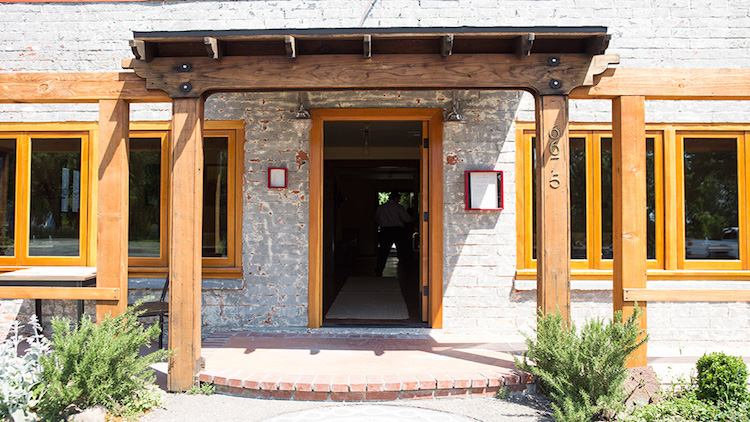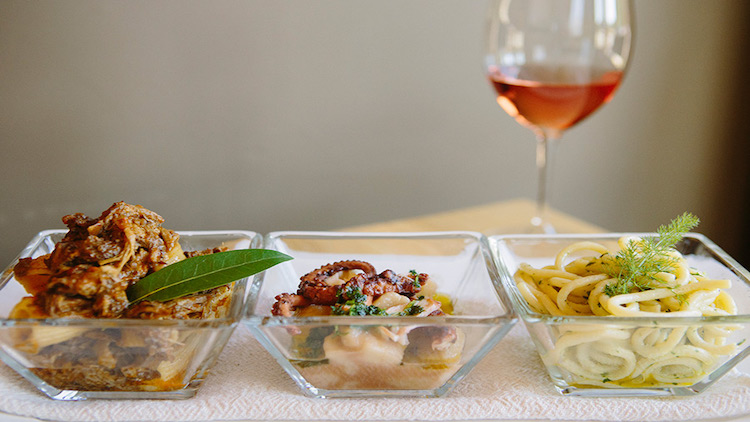 DINE: Though a stay at the Farmhouse Inn is not complete without dinner at its charming Michelin-starred restaurant, it would be a mistake to forego an evening (or afternoon) at Chef Francesco Torre's Canneti Roadhouse Italiana, (above) just a five-minute, redwood tree-dotted drive from the Inn in 'downtown' Forestville – a one street strip where an original hardware store and pharmacy are nestled between wine tasting rooms. (For a stylish arrival and departure, ask Farmhouse's front desk for a Tesla drop-off and pick-up). Torre crafts amazingly delicious and creative Tuscan-inspired fare at his thoughtfully curated spot where every dish and décor item has a backstory. Part Italian trattoria and part Michelin Guide-worthy restaurant, Canneti features custom built tables and chairs, vintage Healdsburg machine shop parts, a hand forged grill-rotisserie, and original artworks. You won't find spaghetti and meatballs on the menu; instead, you'll be treated to Torre's culinary artistry: smoked trout and ricotta ziti over prawn volute and leek rings, or cork screws with fava leaf pesto and Pecorino Toscano, suckling pig porchetta and rosemary potatoes with crustless spinach pie, or steamed Savoy cabbage rolls and whole milk ricotta with marjoram and capers over San Marzano tomato cream. Absolutely every item on the menu, from bread, to pasta, to dessert, is made in-house. Torre also offers a five course tasting menu; put yourself in his hands, and you won't be sorry. Sit at the four seat chef's counter to watch Torre in action, and learn more about this charismatic Tuscan native and how he ended up in Sonoma County.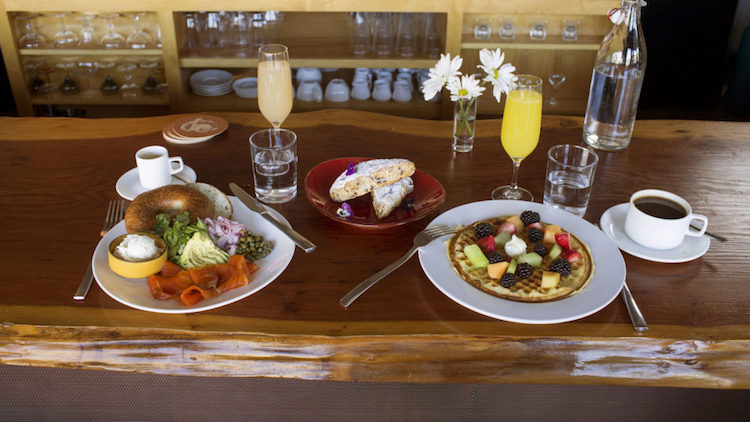 For breakfast (or lunch or dinner), head 25 minutes southeast to Santa Rosa's popular The Spinster Sisters restaurant. This bohemian hub in Santa Rosa's up-and coming 'SOFA' (south of A St.) arts district features rotating works by local artists and is part art gallery, part communal living room. Chef/owner Liza Hinman uses the bounty of the county's expertly grown and crafted ingredients to create an evolving menu of original dishes inspired by flavors and traditions from around the world. Pictured above: house made bagel + lox with red onion, avocado, arugula, capers and cream cheese, and Dave's granola waffle with butter + maple-agave syrup.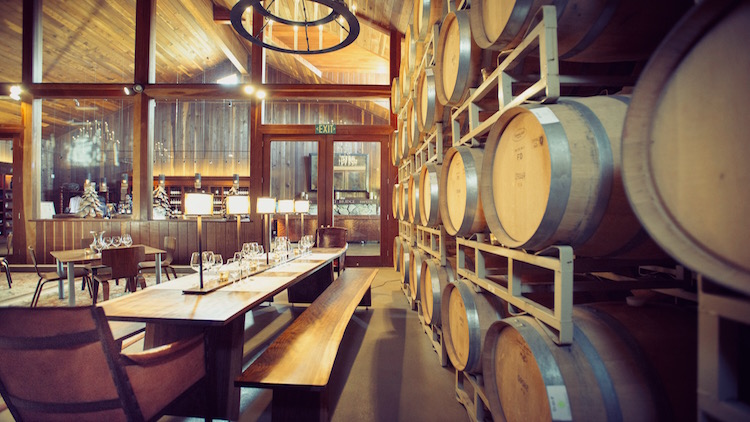 DO: A trip to Sonoma County isn't complete without a wine tasting stop or two (or more.) Tasting rooms in this world-class wine region range from simple and rustic to elaborate castles. Lambert Bridge located along bucolic Dry Creek Road in Healdsburg provides a beautiful representation of the region's viticultural bounty. Congenial winemaker Jennifer Higgins produces small lot, limited production wines that are treasured by those who know and love the label. Drop in for a wine flight at the tasting bar or reserve a Bordeaux-varietal tasting in their Redwood Barrel Room. Bring a picnic and relax in their serene gardens nestled between redwood forests and vineyards, or plan your visit around a Chef's Table Series dinner when some of the area's most lauded chefs pair their fare with Lambert Bridge wines.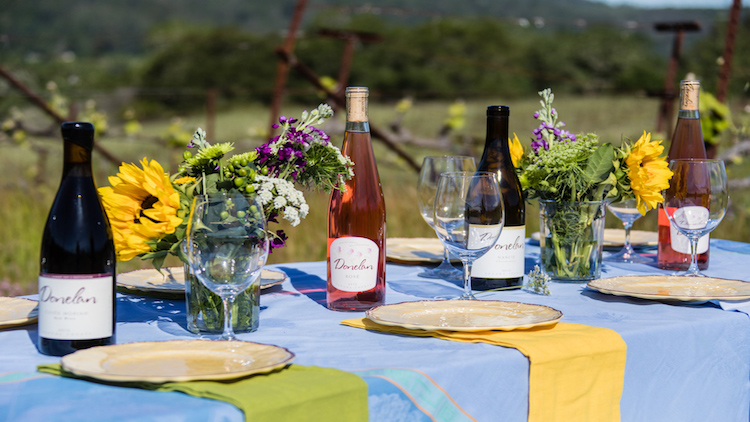 Several Sonoma County businesses were adversely impacted by the Fall 2017 firestorms that swept through the area, such as Paradise Ridge Winery which suffered devastating damage. Fortunately, the winery's estate vineyard was untouched and the majority of their bottled wines were stored safely off property. The Byck family plans to rebuild their art-filled Russian River Valley estate, but in the meantime, you can show your support by visiting their off-site Kenwood tasting room where you can enjoy unique tastings such as the Herb Garden & Wine Sensory experience, or the Premier Herb Infused Chocolate & Wine Pairing. At Donelan Wines, (above) the Donelan family prizes quality over quantity in their crafting of small production wines that highlight the diverse growing areas of Sonoma County. In addition to its estate vineyard, Donelan sources grapes from top-notch vineyards to produce Syrah, Pinot Noir, Chardonnay, and Rhône-style blends. Donelan offers by-appointment-only tasting experiences in their Santa Rosa tasting room.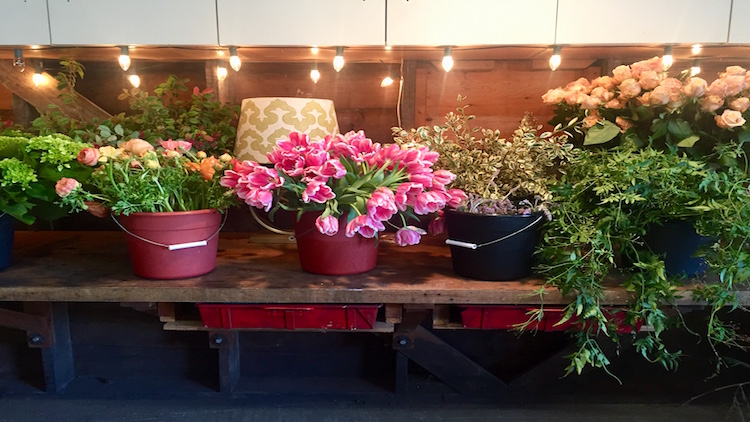 Looking for something to serve with your varied wine purchases? Take a cooking class at Healdsburg's Relish Culinary Adventures where talented local chefs impart their culinary know-how. Classes take place in captivating rural settings or at Relish's own Culinary Center in downtown Healdsburg. Learn to create authentic dishes that utilize locally-sourced and foraged ingredients. Complete your art-of-entertainment 'education' with a visit to Dragonfly Farm (above) to learn floral design techniques. This organic farm and garden, also in the heart of downtown Healdsburg, is a haven for birds, butterflies, and dragonflies and is full of unusual flowers, roses, and plants carefully curated for a 'Wine Country Garden' vibe - uncontrived, seasonal, and natural. Take a floral design class or simply pop-in for a peek.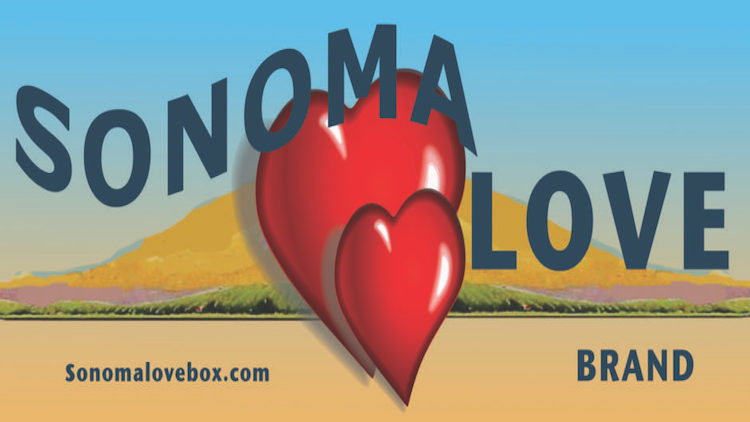 Finally, keep the feel-good Sonoma vibes going at home with the purchase of a Sonoma Love Box, a 'sense of place' assemblage of locally made specialty goods such as coffees, chocolates, jams, honey, and soap made by Sonoma County crafters. A portion of each box sold goes to the Sonoma County Resilience Fund, helping still-recovering 2017 fire victims and their furry friends to get back on their feet.
Initial photo of Armida Winery by Mariah Harkey