California's San Mateo County – home of Silicon Valley and Stanford University - brims with so many unique attractions, it's difficult to know where to begin your exploration. Once considered merely a gateway to the ultimate destination of San Francisco just to its north, the County now finds itself a star Bay Area attraction in its own right. Surrounded by San Francisco Bay and the Pacific Ocean, the County is graced with the best of both scenic beauty and cosmopolitan energy, and its southern region defines this dichotomy. A Mediterranean climate and proximity to the Santa Cruz Mountains and Pacific Ocean make the area a must for soul-soothing hilltop and coastal pleasures, while the buzz of entrepreneurial and intellectual endeavors fills the air with inspirational energy. Following is our guide to capturing some of the best of the Silicon Valley spirit: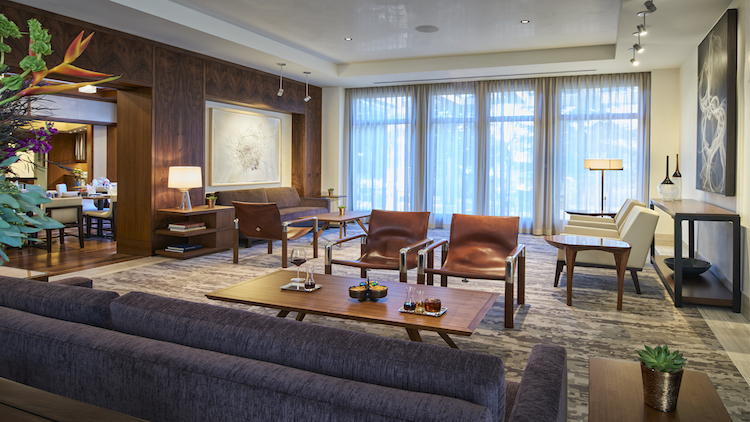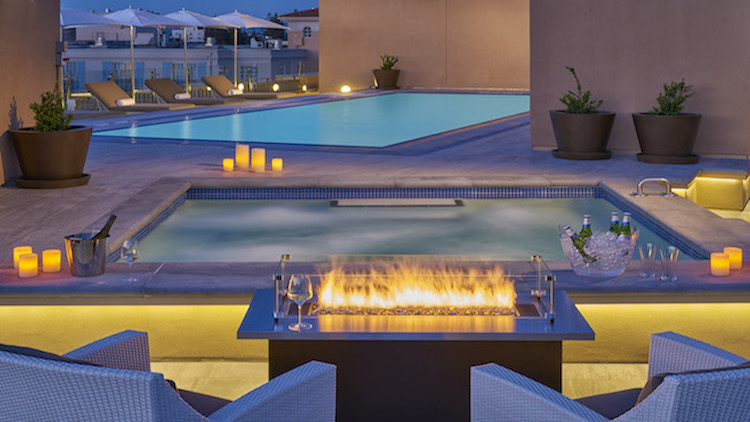 STAY: The area's luxe hotels that cater primarily to weekday business travelers tend to spoil weekend guests in the same manner to which the visiting venture capitalists and entrepreneurs are accustomed. The best example of this type of heightened and indulgent service is found at The Clement Hotel, (above, courtesy of The Clement) situated directly across the street from the Stanford campus. No detail has been overlooked at this luxurious urban retreat – a private residential-style haven where your every wish is their command. Promising 6-star service, The Clement delivers with its central location, first-class service, an open round-the-clock kitchen, and rooftop pool. 23 spacious suites offer modern and sophisticated comfort with an array of thoughtfully curated amenities: Matouk linens, Frette towels and robes, 65" Samsung IPTVs, Nespresso Vertuoline coffee machines, electric kettles, and stocked refrigerators. Spacious, stone-lined bathrooms feature heated floors, heated toilet seats, large soaking tubs, rain head showers, in-mirror televisions, and luxe bath products. Breakfast, lunch and dinner are included in your stay (as are beer, wine, and craft cocktails) and each is prepared to your specifications by the talented in-house chef who changes his extensive menu seasonally. A guest pantry features an ever ready selection of snacks and a freezer stocked with Palo Alto's artisanal Tin Cup Creamery ice cream.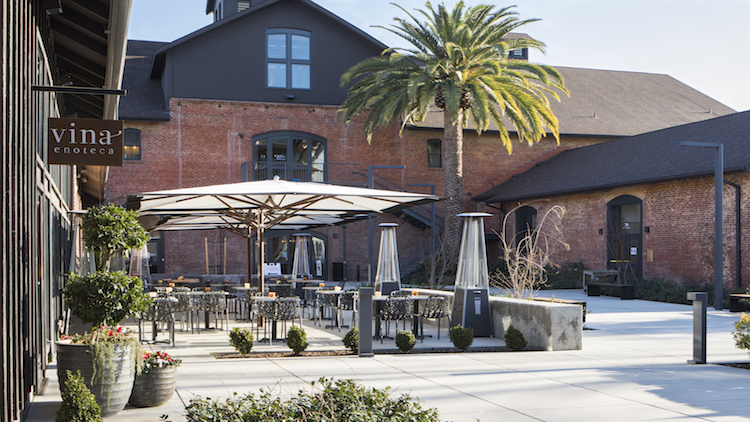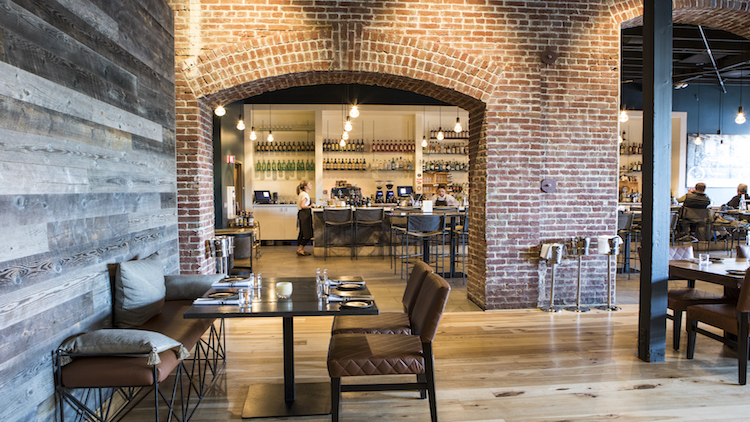 Photos by Nadia Andreini
DINE: While the beauty of a Clement stay is that one need not leave the hotel in order to find gourmet sustenance, it's only natural to explore. While Palo Alto's reputation as the innovation capital of the world has not necessarily extended to culinary breakthroughs, a few spots in town are raising the bar on the dining scene. Located just a four-minute drive from the hotel and around the corner from destination-worthy Stanford Shopping Center is one of Palo Alto's newest and hottest dining spots Vina Enoteca. Proprietor Rocco Scordella has transformed the historic space, originally designed in the late 1880s as a winery, into a rustic yet modern full-service Italian restaurant and bar pairing original brick work and wooden beams with soul-warming food and drink. Featuring unique lighting and artisan details, Vina Enoteca highlights the best of Italian food, inspired by California's bounty. Scordella originally got his restaurant start at New York City's Del Posto under the eye of chef-great Lydia Bastianich and he's brought a bit of that big city vibe and taste to Vina Enoteca where Executive Chef Nadiv Geiger executes the vision. All pastas, breads, and pizza dough is made in house, and all portions (including wine pours) are generous. Don't miss the Carpaccio Di Manzo with sundried tomato and arugula pesto and grana padano 'gelato,' or the Tagliatelle Verdi Bolognese with spinach pasta and creamy pork and beef ragu. Perfectly blistered pizzas are oven fired, and Secondi items include pork, fish, and lamb options as well as a few vegetarian dishes including the plant based Impossible Burger. Don't miss the creatively crafted house cocktails and the extensive wine list of Italian and California favorites.
DO: Whether exploring the Stanford campus, ambling through manicured gardens, learning more about the origins of your laptop or your favorite bottle of Pinot Noir, or simply relaxing poolside with a copy of Wired magazine, a Silicon Valley stay invigorates mind, body, and soul and offers something for everyone. We've narrowed down the multitude of activities to a few of our favorites that never cease to please: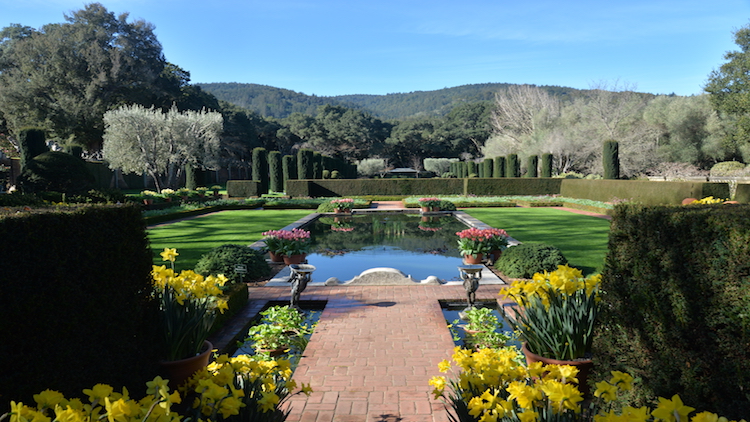 Photo courtesy of SMCCVB by Edna Takeda Geller
Filoli Gardens: Located in Woodside, about a 15-minute drive from your Palo Alto home base, is Filoli Gardens, one of the finest remaining country estates of the early 20th century where visitors can tour not only the historic Georgian residence with its 17th and 18th century English antiques, but its 16 acres of English-Renaissance gardens as well. No matter the season, Filoli bursts with color and texture and is a feast for all of the senses. Take a self-guided or guided tour and meander garden paths that flow between tulips, daffodils, roses, and camellia trees. Inhale the scent of Hyacinth within the greenhouse. Find a garden bench and relax in the serenity of an apple orchard. Plan your visit to coincide with one of Filoli's many programs, including music concerts in the great ballroom, the summer Jazz Series, or Holiday Tea.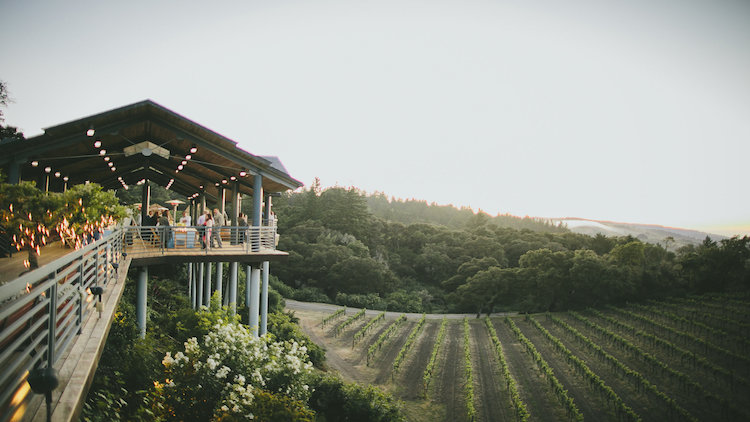 Photo courtesy of SMCCVB by Danny Dong
Thomas Fogarty Winery: Whether you visit for the great wine, or the great view, or both, Thomas Fogarty Winery is a San Mateo County gem. Located high in the hills along Skyline Drive, the winery provides sweeping views of the San Francisco Bay Area. For the past 35 years, the Fogarty family has been honing and developing their grape-growing and wine-making skills in this cool sub-region of the Santa Cruz Mountain AVA where Pinot Noir and Chardonnay are king and queen. Fogarty farming practices reflect a respect for the land and soil, which in turn are the basis for their vibrant wines. Taste for yourself their small production, high-end varietals, most of which are derived from the vineyards that the tasting room overlooks.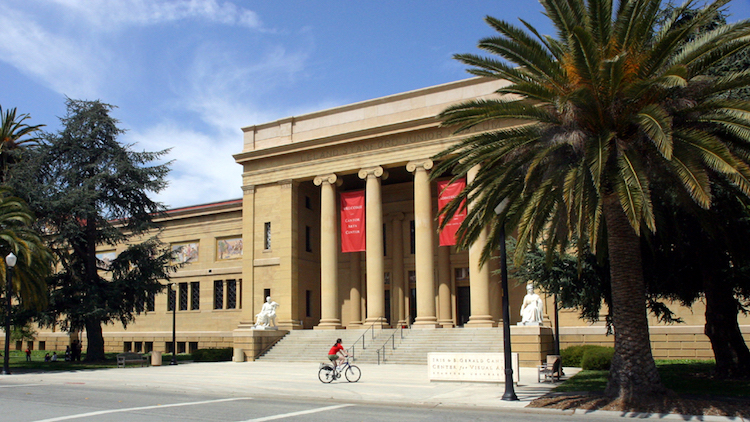 Courtesy of SMCCVB by Cantor Arts Center

Stanford Campus: One need not be raising a young Einstein in order to enjoy the beauty and historical significance of the Stanford University Campus. Its 8180 park-like acres feature manicured gardens, world-class museums, striking red-tile roofed architecture, and a central tower that affords a birds-eye view of it all. Built in 1885 by California Senator Leland Stanford and his wife Jane in memory of their son, the campus welcomes visitors to stroll its hallowed grounds either via student guided or self-guided tours. Start with a panoramic overview from the Hoover Tower observation platform, and don't miss the Herbert and Lou Henry Hoover exhibits in the lobby, featuring memorabilia from the careers and lives of each, both of whom were Stanford alumni. Art lovers will appreciate the Cantor Arts Center and its diverse collection that spans 5,000 years of art history and includes one of the largest presentations of Rodin bronzes outside of Paris (below, courtesy of SMCCVB by Edna Takeda Geller) - 200 works in all. Twenty are on display in the Rodin Sculpture Garden, a fun place to visit at night due to the artistic lighting. And bonus: admission to the Cantor galleries, gardens and café is free.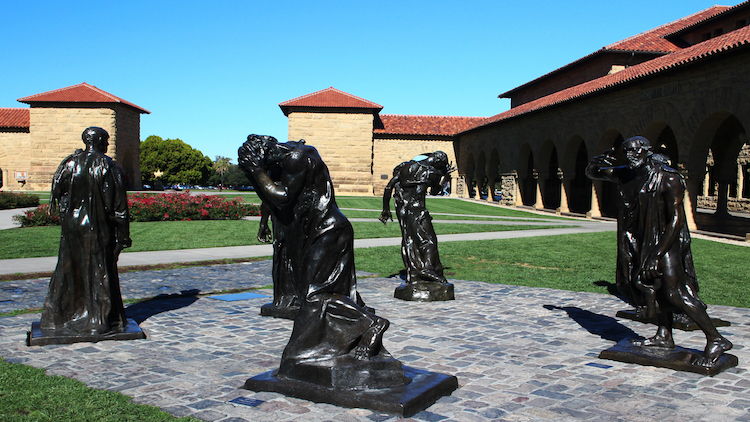 Courtesy of SMCCVB by Edna Takeda Geller