Younger children can participate in tennis and pony camps, craft camps, and a beach kite-o-thon, while active adults can partake in a 10K race around the island on Easter Sunday, or the Sea Snorkel from Endeavour to Britannia Bay. While kids are off enjoying movie nights in the evenings, adults can join the island's sommelier, Eric Boles, for an after dinner rum tasting in The Cotton Houses' Great Room which boasts the largest selection of the spirit in the Caribbean West Indies. Mustique's Spring Break & Easter 2015 Events Calendar is available online in the following link:
http://www.mustique-island.com/static/flipbooks/easter15/index.html
.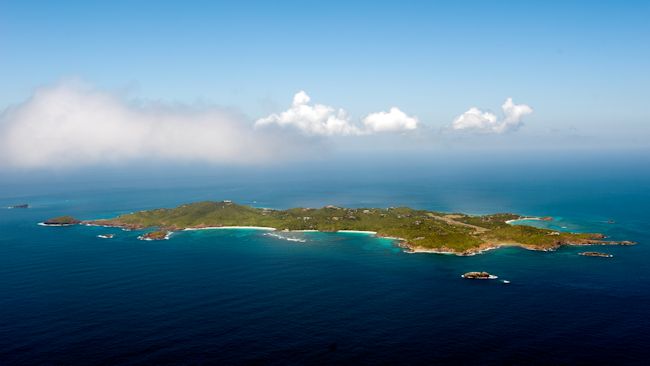 The Villa Collection – Mustique
A gem among St. Vincent and the Grenadines, Mustique is one of the most exclusive addresses in the Caribbean. A private tropical paradise, the island offers guests the ultimate in luxury villa living in one of the most stunning settings in the world. With over 75 private villas to choose from, each is unique in design and interior, reflecting the style and taste of its owner. Architectural styles have evolved over the years from the more classical plantation style houses typical of the founding designer Oliver Messel, to award winning contemporary eco-design.
Each villa is staffed with a chef, butler, gardener and house maid to provide the utmost in comfort for guests. House sizes range from intimate two bedroom cottages, suitable for couples, honeymoons, and small families, to 8-10 bedroom private estates ideal for larger groups of friends and multi-generational family vacations. Every property has its own uniqueness, whether you need a kid's only games room, a tranquil Japanese Zen garden or your very own tennis court to keep the perfect score.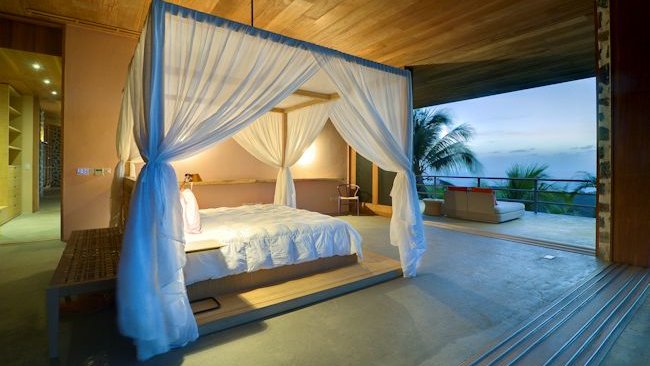 Villa America:
Redesigned and refurbished in 2014 by Milsom Construction, Villa America is a contemporary hillside oasis embracing outdoor living with stunning sea views across the Northern Grenadines. This contemporary villa, set in landscaped gardens, has a spectacular veranda running the length of the villa, framing the stunning sea views. Generous high ceilings and a large open plan design give the villa a cool and relaxed vibe. Perfect for small families and groups of friends, Villa America sleeps up to six guests and has a staff of four, with weekly rates starting from $14,500.
http://www.mustique-island.com/villa/villa-america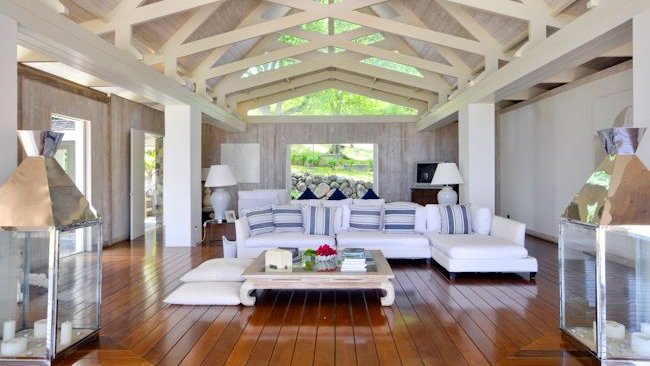 Full Moon:
Built of precious woods, stone, antique marble, and Venetian stucco, this Balinese-style haven is nestled amongst the hills with views of the Caribbean, offering guests a comfortable, stylish environment. Starting from $14,000 per week, the five-bed room villa includes a household staff of five and one Kawasaki Mule.
http://www.mustique-island.com/villa/full-moon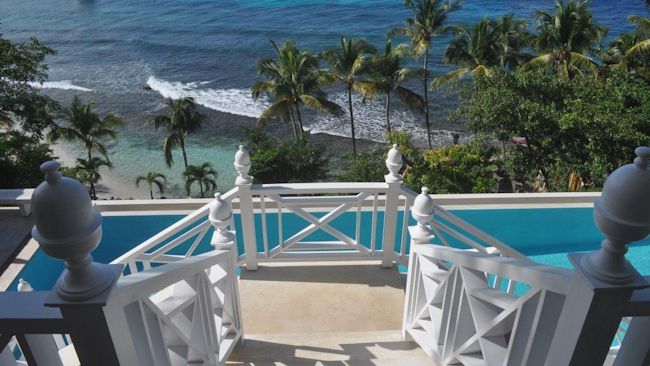 Messellia:
named after the island's founding architect, Oliver Messel, Messellia was the last of his villas, designed and built in 1979. Situated overlooking Britannia Bay this charming two bedroom villa has since been renovated, with the addition of a separate beach cottage in 2004, and extensive refurbishment in 2012. From $9,500 per week, the villa includes four household staff and a Kawasaki Mule, and is also available to be rented as a 3 bedroom home for an additional $3,000.
http://www.mustique-island.com/villa/messellia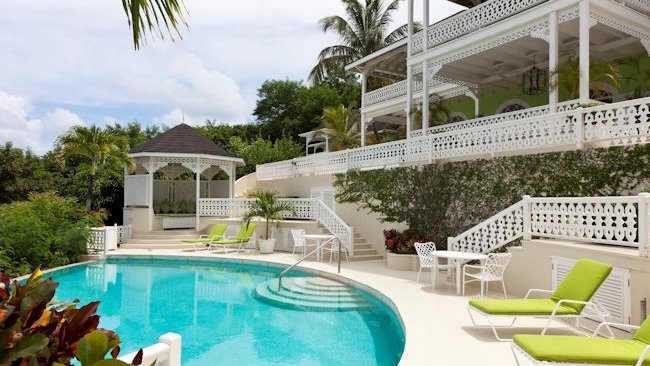 Zinnia:
This original two-story Oliver Messel gingerbread-style hillside villa provides guests with spectacular accommodations as well as expansive views of the Grenadine Islands. Weekly rates for the four-bedroom villa start from $15,000, including a household staff of five, one private vehicle, and one Kawasaki Mule, and Zinnia can also be rented as a 6 bedroom for an additional $3,000 per week.
http://www.mustique-island.com/villa/zinnia
Visit website:
www.mustique-island.com