In the southern Mediterranean you can expect some bright sunny days in March; in the colder north, temperatures will be lower but there'll be less crowds than usual. Here, The Good Hotel Guide shares their pick of the
best hotels to stay in over Easter
.
1.
The Toren, Amsterdam
(pictured above)
Amsterdam is a glorious place to visit in the spring – trees turn lime green with new growth, flowers start blooming and locals turn up in droves to enjoy the sun in parks or outdoor cafés. Easter is marked by a full calendar of events, including Easter egg hunts for the kids and classical music performances for adults; in addition, special brunches and dinners are served in many restaurants.
A short walk away from Amsterdam's major sights is The Toren, a gorgeously romantic retreat set in two 17th-century buildings on a picturesque canal. The décor has a touch of the theatrical, with velvet wallpaper, chandeliers and a rich color palette of purple, red, black and gold, and the bar (above) has a hand-painted ceiling and top-notch cocktails. Rooms range from compact to suites with in-room whirlpool tubs, but all share the ornate and lush aesthetic of the hotel.
2.
Avenue Hotel, Copenhagen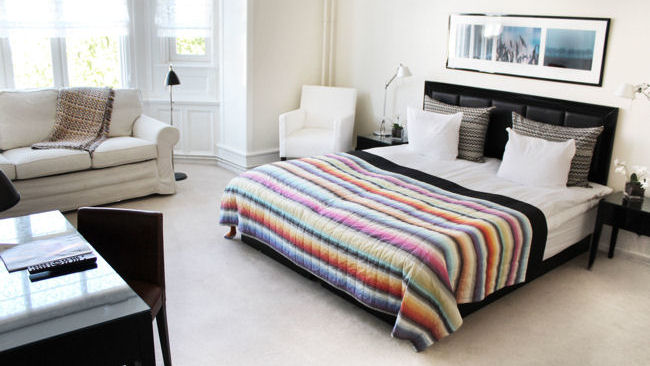 © Avenue Hotel
While temperatures are still on the low side in Copenhagen, there is significantly less rain than at other times of the year and fewer crowds. The Tivoli Gardens re-open in March after being closed for winter, and there are spectacular crocus displays around the Rosenborg Castle. Wrap up in a blanket provided by an outdoor café and watch the city returning to life around you.
Avenue Hotel is a boutique hotel that's as stylish as the city it's in; set in a grand 19th-century building, it has rooms with extra-long beds, Missoni bedcovers and free minibars; superior rooms have four-posted beds. There's also a courtyard patio, a chic bar, and a cozy lounge with a roaring fireplace, where an English-style tea is served in the afternoons.
3.
Hotel Locarno, Rome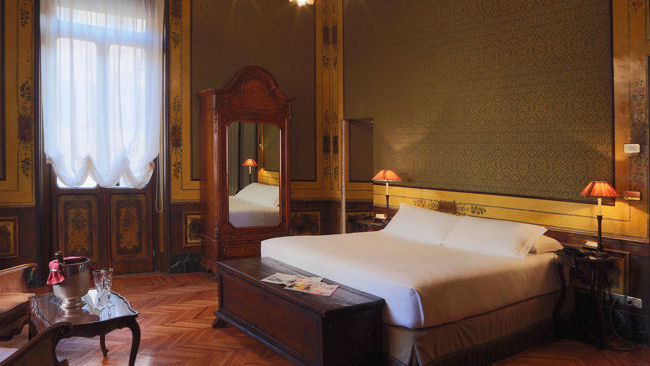 © Hotel Locarno
Easter is the most important event in the Catholic calendar, and unsurprisingly it's a big deal in Rome. It's a busy time, as the city is filled with pilgrims and tourists alike, but there's no denying the festive ambience in the air. The Vatican is the centre of the action, with the Pope's Easter Sunday mass drawing thousands of people.
Your hotel needs to be central, as public transport is on a reduced schedule. Happily, Hotel Locarno is in the heart of the historic centre, an 11-minute walk from the Spanish Steps. It's also a one-of-a-kind Art Deco institution, long popular with filmmakers, artists and musicians, who still congregate at the hotel bar for an early evening aperitivo. Rooms are in two different buildings – larger suites are in a palazzo dating from 1905, and there are also rooms in the main building, which dates from 1925.
4.
Le Pavillon de la Reine, Paris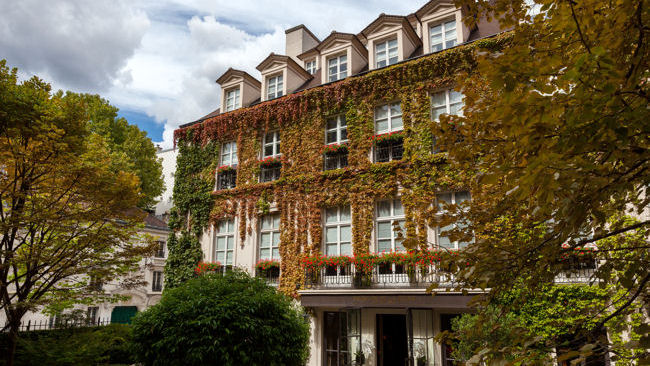 © Le Pavillon de la Reine
Paris in the spring is legendary - songs have been written about it. It's a great time to visit – the parks have sprung into life, the weather is good for walking, and gourmet chocolatiers with elaborate Easter eggs can be found on practically every street corner. Easter is a busy time, but it's not significantly more so than usual– and nothing close to the hordes that descend in summer.
Splash out on a room at the ever so chic Le Pavillon de le Reine. This ivy-clad hotel is set in a grand 17th-century building in the Marais, and the entrance is via a private courtyard off the Place des Voges, the oldest – and probably most beautiful – square in Paris. The interiors are just as fabulous as the location; some rooms have four-poster beds and beamed ceilings and others are more contemporary in style. There's an open fireplace and seating in the lobby, and a spa.
5.
Manoir des Minimes, Loire Valley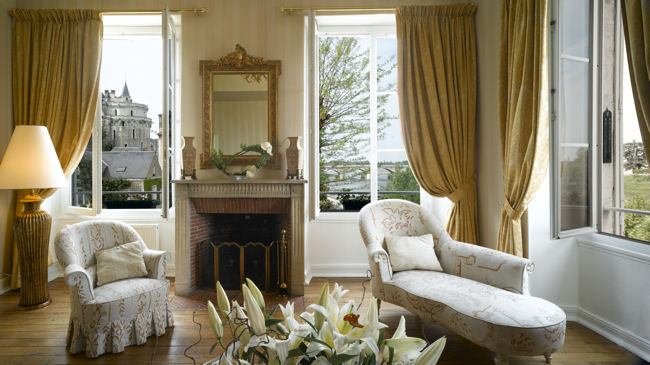 © Manoir des Minimes
After Paris, why not head to the Loire Valley, considered the "garden of France" and dotted with gorgeously opulent and romantic châteaux, newly reopened after closing for winter. There are also a number of spring festivals and Easter egg hunts over the Easter weekend.
Step back in time by staying at the elegant Manoir des Minimes, set a 5-minute walk away from the impressive Château Royal d'Amboise [http://www.chateau-amboise.com/]. This 18th century manor house was built on the foundations of a medieval monastery, and offers sophisticated rooms and gracious lounges, as well as a library and a bar.
6.
Pensione La Calcina, Venice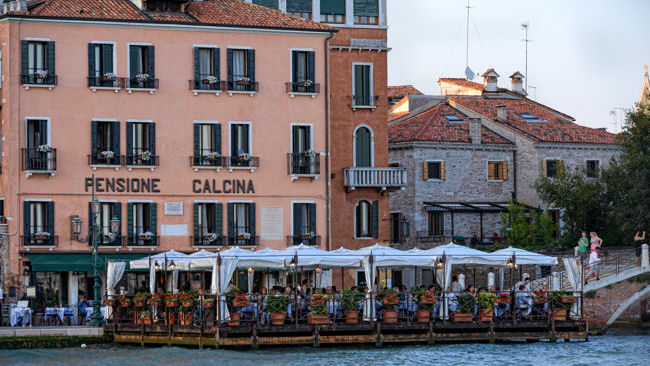 © Pensione La Calcina
Easter is a popular time for visitors from all over Italy, but it's still less crowded than the summer. Friday and Saturday of the Easter weekend are normal working days; things shut down on Sunday and Monday but the major sights and museums will still be open.
Pensione La Calcina offers good value even in the high season; the rooms are large for Venice, furnished with antiques and with incredible views over the Giudecca Canal. Breakfast is taken in the cozy ground floor dining area, and there's a lovely floating restaurant outside.
7.
Berns Hotel, Stockholm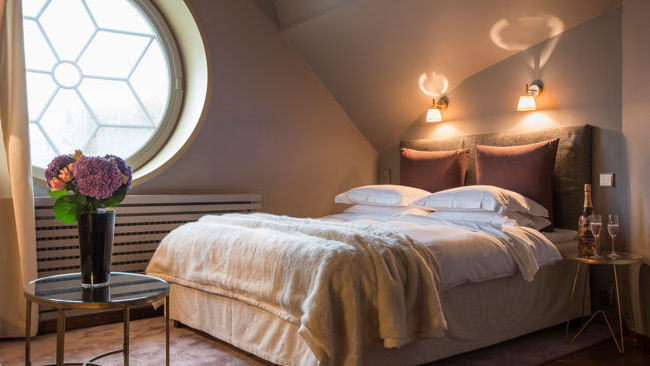 © Berns Hotel
For many Swedes, Easter is regarded as a four-day weekend and the perfect opportunity to see friends or fix up the house. That said, many traditions abound, such as the painting and eating of eggs on Easter Sunday, along with a traditional meal including herring and salmon. Kids also dress up as witches and go on an ancient version of trick or treating.
If you're in Sweden for the nightlife, the Berns Hotel is the perfect option. This sophisticated boutique hotel in the center of town has been known to have its fair share of celebrity guests and has an onsite concert hall, late night bar and nightclub. If you book in from Wednesday to Saturday you get a special VIP wristband allowing you to jump the queues at the city's premier clubs. Retire back to one of the gorgeous rooms when you've had enough fun.
8.
Hotel 1898, Barcelona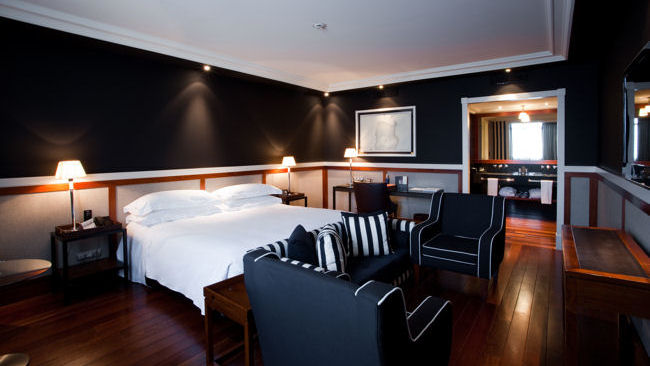 © Hotel 1898
It's bright and sunny in Barcelona in the spring, with daytime temperatures reaching 60°F (16°C). Easter is an important celebration, with processions and special church services taking place, but there are also plenty of other events on offer, including markets, theatre performances and art exhibitions. The city's chocolate shops are also filled with sculptures that range from the classic to the quirky.
Stay at Hotel 1898 – this colonial-style, luxurious hotel is the perfect retreat. The rooms all have soaking tubs, and the hotel has a spa, a glamorous lobby bar and a gourmet restaurant serving Mediterranean fare.
9.
Hospes Madrid, Spain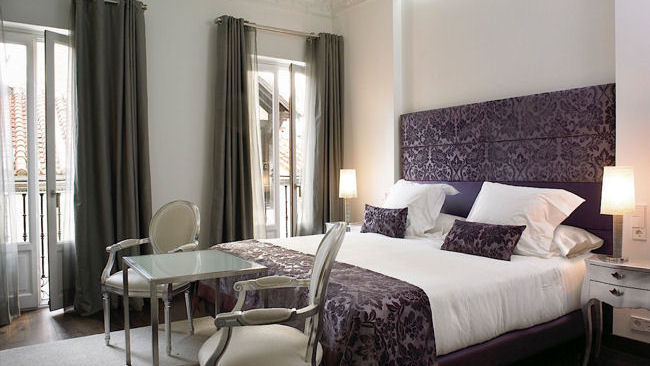 © Hospes Madrid
The city is quieter than usual over Easter, as many locals leave the city – no bad thing. That said, there will be still be traditional street processions and special church services, and the popular tourist attractions will be busy. Make sure to try torrijas, a cake dipped in sugar and cinnamon that is eaten over Lent and Easter.
For luxury in an unbeatable location, Hospes Madrid can't be faulted. Set in a grand 19th century building in front of Retiro Park, this stylish boutique hotel offers rooms with a mix of the modern and avant garde; the best are the duplex suites, with city views and separate living areas. There's also an acclaimed restaurant with a terrace, a courtyard patio and a chic spa with a range of treatments.
10.
Memmo Alfama, Lisbon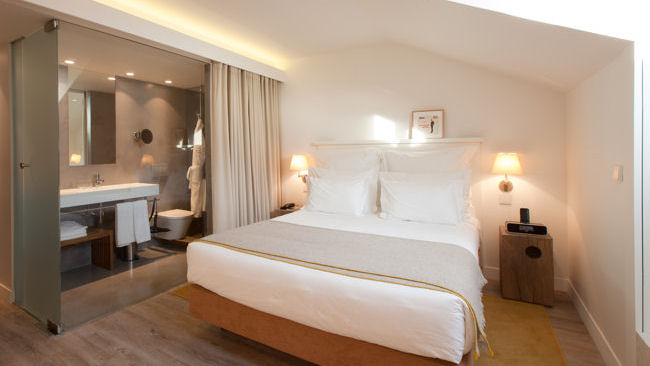 © Memmo Alfama
Your best chances of warm and sunny weather will be in Lisbon, with average temperatures in March around 64°F (18°C)– and they could be even higher. The whole Easter weekend (Friday-Monday) is a public holiday, so expect a festive air to the city and crowded attractions.
If you're lucky with the weather, you could make the most of Memmo Alfama's rooftop pool – colored red to blend in with the rooftops of surrounding houses. This chic hotel has streamlined modern rooms and suites, but there's no reception desk as such – guests can check in anywhere in the hotel, making it feel more like a home. There's a wine bar serving snacks and a library, and breakfast and minibars are complimentary.
Visit website:
goodhotelguide.com