The Microsoft founder has been pictured on
The Serene
a stunning 450-foot yacht he's renting from Stolichnaya vodka magnate Yuri Scheffler for a cool $5 million per week.
Read more:
http://www.nydailynews.com/news/world/bill-gates-vacations-better-yacht-italy-article-1.1896556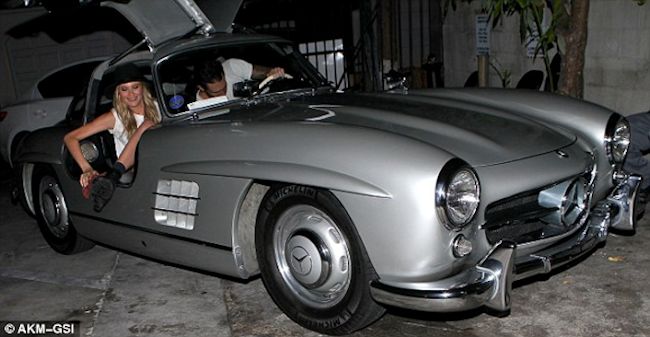 Newlyweds Adam Levine and Behati Prinsloo out for romantic dinner in Hollywood after returning from their July wedding in Los Cabos and honeymoon in southern Africa. The newlyweds rolled up in style with Adam behind the wheel of a classic 1950s Mercedes-Benz coupe with eye-catching swing-up doors.
Read more:
http://www.dailymail.co.uk/tvshowbiz/article-2719343/Newlyweds-Adam-Levine-Behati-Prinsloo-step-hand-hand-romantic-dinner-returning-honeymoon.html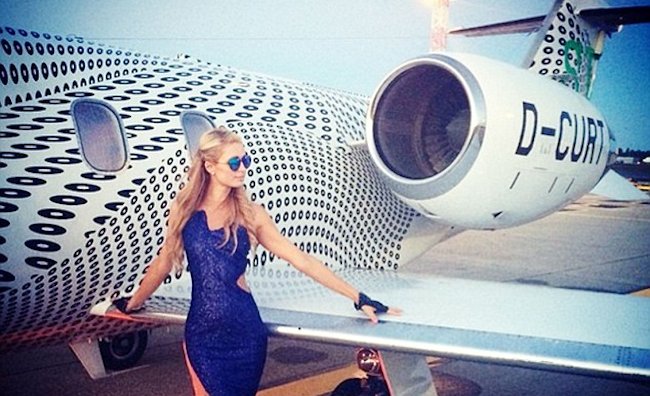 Photo credit: Paris Hilton/Instagram
Paris Hilton has been spending her summer jetting all over the place, but does that mean she's let her fabulous style slip? Heck no! The fashionista, 33, nails travel chic as she leaves Ibiza, where she's been busy DJing and partying.
Read more:
http://www.reveal.co.uk/fashion/news/a589374/paris-hiltons-jumpsuit-and-private-jet-combo-are-the-dream.html