Resorts that keep an eye on the environment, while also offering an array of activities and farm-to-table dining, have become an attractive option for many people.
Kingsmill Resort is an environmentally-friendly resort that exudes elegance. Located in historic Williamsburg, Virginia, a place steeped in honored traditions and genuine southern hospitality, this grandiose resort attends to every detail.
Built on former plantation grounds that once peppered the area in the 1600s through 1800s, Kingsmill retains those magnificent traits with grand accommodations, gracious hospitality and stately service.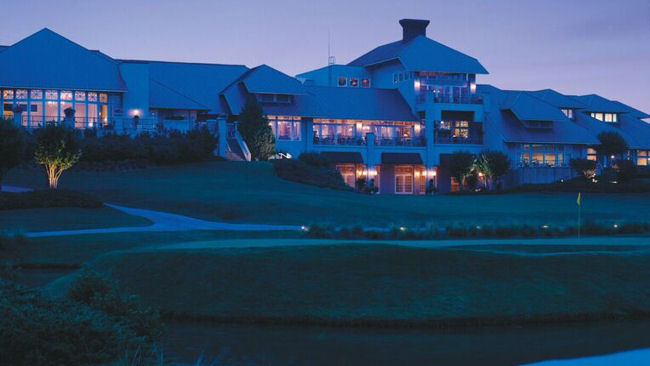 Blessed with an incredible display of natural beauty, the resort keeps a commitment to the planet at all times. In fact, Kingsmill has dedicated some 40 percent of the area's acreage to environmentally-friendly initiatives. Here, it's all about making sure the legacy of pure, natural surrounding is here for generations to come.
Environmentally-friendly practices at Kingsmill include water conservation, an integrated pest management program that focuses on minimizing the use of fertilizers and pesticides as well as resort-wide recycling. The resort's three golf courses (one is for members only) are natural habitats of bald eagles, hawks, and other endangered birds which are protected and not disturbed on the grounds.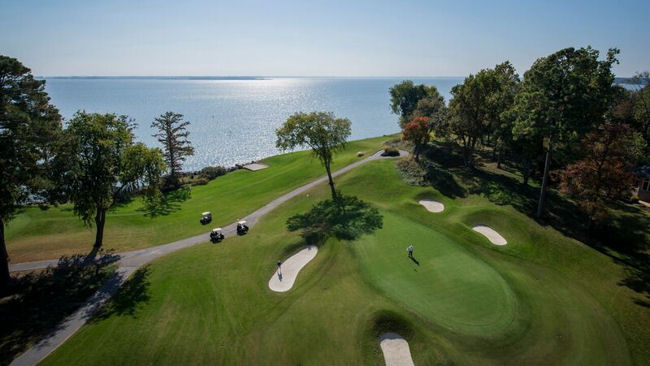 Golfers will find sustainable initiatives throughout the courses, which re-use downed trees and arboreal material as mulch. Non-turfed areas around the golf courses and resort reduce irrigation requirements and conserve natural water resources while enhancing the resort's beauty.
After a long day on the golf course, indulge in total relaxation at the Kingsmill Spa. Your worries start slipping away in the warm and tranquil reception area. Tension and stress begin to melt away the moment you're guided down the hushed corridors, and as you ease into your plush robe and slippers. The transformation continues with your pampering spa treatment or salon service. And the luscious experience is extended in the cozy quiet room or on the comfortable deck, perhaps with a glass of wine and light spa fare.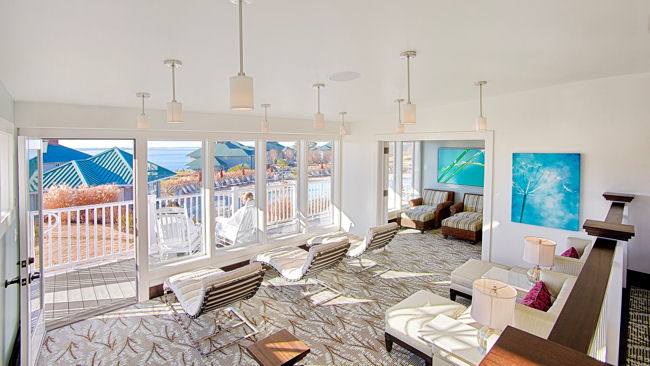 With four restaurants on site, foodies will rejoice in a variety of culinary options that please the palate, featuring cuisine that celebrates seasonal ingredients with an array of fresh vegetables. For a truly savory treat, order the Maple Miso Glazed Brussels Sprouts that are expertly combined with white Miso, maple syrup, olive oil, sea salt and a sprinkle of black pepper.
Landscaping manager Brad Bryan has passion for gardening that rivals a chef's passion for food. Last year he started with a modest garden and only grew a couple varieties of tomatoes and Habanero peppers. As the crops increased he brought them to the chefs, who became eager to see what he was going to bring each week.
Through this process discovered Bryan new culinary delights too. He had never really grown green tomatoes before and wasn't quite sure what he would do with them. However, any self-respecting southern chef knows exactly what to do… Batter and fry them.
Bryan provides summer tours of the on-site gardens, which add to the natural beauty and landscaping. And now guests can go to the restaurants and actually try this fried green tomato that Bryan discusses during the garden tours. This affords the guests the same intimate relationship with the produce that the chef gets to experience.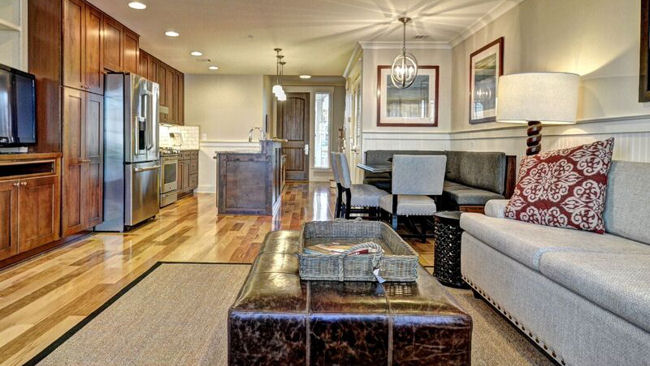 Exquisite accommodations ensure the ultimate in comfort at Kingsmill. From elegant guest rooms to spacious condos and exclusive lakeside cottages, guests are able to choose the accommodations that best suit their needs.
Activities abound at Kingsmill and throughout Williamsburg itself. The resort features such adventurous options as Segway Tours, scenic bike rides, a sports indoor and outdoor pool along with a slide and lazy river pool. A marina offers jet skiing, Pontoon Boats, Sea Cycles and kayaks.
Experience the history, beauty and excitement Williamsburg has to offer. Step back in time in Colonial Virginia, feel the rush of adrenaline on thrilling roller coasters at nearby amusement parks, and explore a variety of curio shops and boutiques.
Kingsmill is a world class resort that never forgot its roots, and its ongoing sustainability efforts surely enhance its special appeal.
Visit website:
www.kingsmill.com