So, if you only have one opportunity to go, you might as well make it a
Sydney luxury vacation
. During our
fantasy luxury trip to Sydney
, you'll enjoy a
Sydney lunch cruise
around
Sydney
Harbor from the top deck of a yacht. You'll also bump into Sydney's upper crust on a
Sydney Opera House tour
before heading to the Australian Outback on a
Blue Mountains tour
. Don't worry about a thing. It's all taken care of.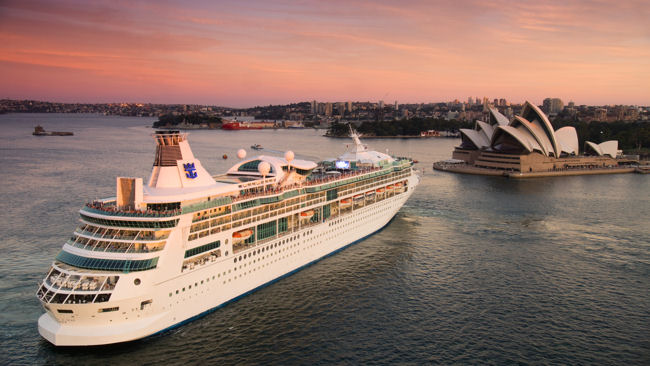 I'm on a Boat!
Your
fantasy Sydney luxury tour
kicks off with an opportunity for you to get your bearings while enjoying spectacular views of the iconic Sydney Opera House, the Sydney Harbor Bridge, and Fort Denison. Aboard the flagship MV Sydney 2000, you'll be treated to a scrumptious lunch from the top deck as well as some rather exclusive views of the city!
Try your best to decide between the organic chicken breast wrapped in prosciutto on a bed of wild mushroom ravioli or the pumpkin gnocchi with arugula, sage brown butter, and truffle pecorino. Then, once you've had fill, it's time to breathe in Sydney's salty sea air as your take in the 360° panoramic view of the Sydney skyline on top of the open-air Star Deck. For a luxury vacation, it's what to do in Sydney!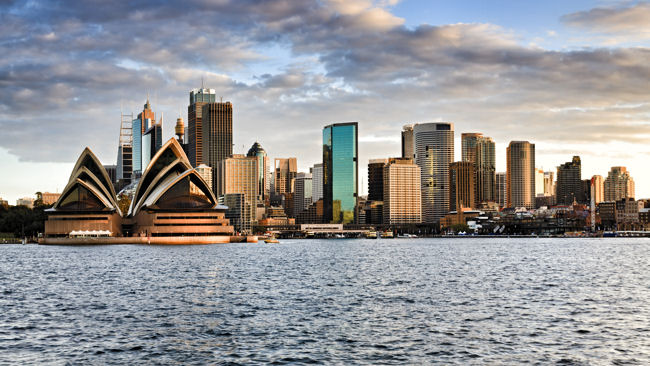 Figaro, Figaro, Fi-ga-ro!
At this point, you should probably do a little
Sydney sightseeing
during your
luxury vacation
. So, keep your
Sydney Opera House Tour
ticket
handy and make sure to bring your appetite! This is going to be an unforgettable
Sydney tour
! Have your driver drop you at the Stage Door from the Vehicle Concourse for a meet and greet with a
Sydney Opera House
representative. She will guide you through all of the main highlights of this iconic and storied edifice, as well as answer any questions you may have.
Before sitting down for this evening's operatic offering, you're off to Aria Restaurant, where Chef Matt Moran's courageous and inventive dishes entice you to break out of your comfort zone and try something completely novel. We recommend opting for the dusky flathead sashimi with radish and coriander and the grilled kangaroo with beetroot, sprouted lentils, and lemon aspen. For dessert, get the mango and passionfruit soufflé with roasted rice ice cream. It's to die for…
Then, it's back to the
Sydney Opera House
for an elegant evening at the opera. Arrive dressed to the nines and prepare to rub elbows with Sydney's elite while Australia's National Opera Company performs your favorite pieces. Then, call your driver and, on the way home, talk his ear off about what an indulgent day you've had.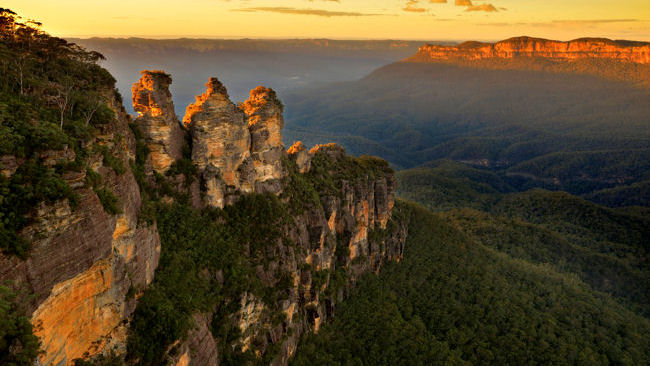 Outback to Nature
Any trip to Australia is incomplete without seeing the Outback. And, with
a Blue Mountains Tour
, you'll be seeing it in style. A driver in an air-conditioned coach will pick you up at your hotel and guide you the entire way. After spotting the impressive Three Sisters rock formation, you'll have the opportunity to ride both the Scenic Railway and Scenic Cableway through Scenic World and the steep valleys and canyons of the Australian Outback.
Next, it's off to the quaint, historical village of Leura, which will satisfy all of your antiquing and crafting needs. Take a leisurely walk while you browse Leura's boutique shops. Then, have a little lunch before meeting the real stars of the Outback…the animals! At Featherdale Wildlife Park, you can feed kangaroos, koalas, wallabies, and emus. You'll also get to see wombats, dingoes, fairy penguins, and more! Make sure to take a selfie with the koala before you head back to the hotel and prepare for the long flight home now that your
luxury tour of Sydney
is over.