Tail Activewear has been bringing the best in fit, fabric and fashion to the world of women's active apparel for over 40 years from the runway to wearable, active looks showcasing dynamic color palettes and distinctive design details that come in varying levels of coverage with both modern and classic fit styles.
Additionally, Tail Activewear boasts high quality fabrics with advanced performance technologies that offer a UPF 50 sun protection and moisture management so women are always protected while on-the-go!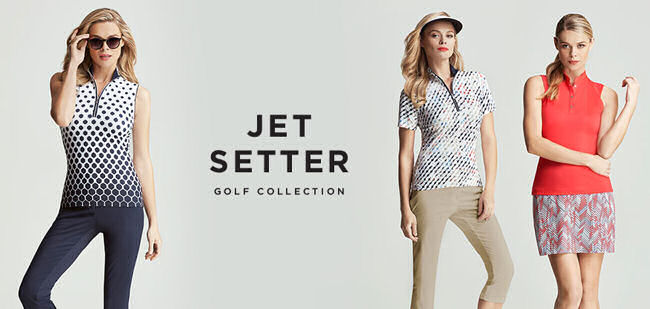 Tail's golf dresses offer a stylish departure from traditional polos and basic bottoms, but still feature the important performance characteristics that customers value – UPF 50 sun protection, superior moisture management, comfortable stretch recovery, and easy care fabrics that can be machine washed and dried. All golf dresses come with comfortable shorties for coverage and have pockets for storing tees and markers while playing golf or any other necessities while out and about.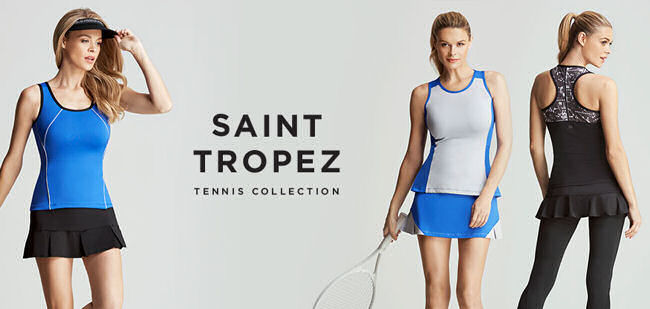 Tail Activewear's focus on fit is one of the reasons customers are so loyal. They use fit blocks to ensure consistent sizing from year to year. Tops, bottoms, dresses, and outerwear are thoughtfully designed to flatter many body types, and you'll feel confident knowing you look your best.
During the design process, inspiration is drawn from the latest fashions. They curate their seasonal collections to reflect up-to-the-minute styles, patterns, and colors, but always maintain consistent fit and classic tailoring.
Choose from collections such as: La Dolce Vita, Greek Isles, City Sleek, French Riviera, Shocking Siren, and much more...
Visit website:
www.tailactivewear.com