Mastercharter is one of the first yacht charter companies to introduce a brand-new luxury yachting concept in Croatia.
A new concept in a luxury yacht charter in Croatia has been in the works. The Brand-New Concept of a Croatian Luxury Sailing Yacht we've always supported as yachts that combine the centuries-old Croatian marine construction and shipping tradition with today's most cutting-edge trends in luxury chartering.
Each of our yachts is meticulously tracked from the beginning stages of design building, all the way up to final touches and boarding of the first guests. To date, five freshly constructed sailing yachts have gone through our fleet, making us one of the few companies to be involved in the whole life cycle of a newly built luxury sailing yacht. As a result, luxury yachts in our fleet are of the most outstanding quality, manufactured to the highest standards of shipbuilding, and outfitted with the latest technological advances by Croatian families with a long history of marine activity.
All of Croatia's finest luxury sail yachts are owned by families with extensive experience in luxury yacht charter and intimate knowledge of the country's coastline and must-see attractions. Special training sessions are held for the crew members of our yachts regularly by some of the best specialists and concierges. These brand-new luxury yachts in our central agency fleet were constructed under the guidance and counsel of the industry's most experienced professionals and with the most exacting clients from around the world.
How we select our luxury yachts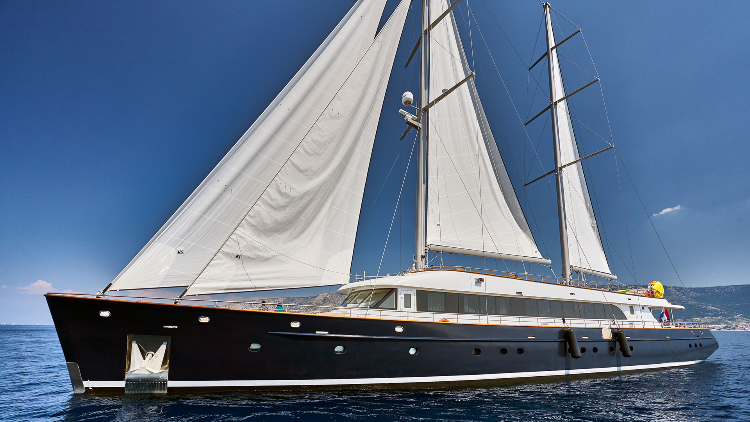 Our yachts are the pride and joy of our company. It's a combination of long-standing Croatian marine history and modern lines, which as a whole give an unparalleled experience that every guest will desire to repeat.
While they're still only sketches and drawings, we follow our luxury yachts every step of the way, from conception to completion, alongside a careful selection of crew members until the moment of boarding the first guests and ensuring that all of their demands are met.
Chartering luxury sailing yachts in Croatia is an entirely new experience. However, due to our comprehensive expertise in the industry and the fact that we are based in Croatia, you can rest be sure that you will be working with the most qualified professionals to select the perfect luxury yacht.
What makes these luxury sailing yachts so exceptional?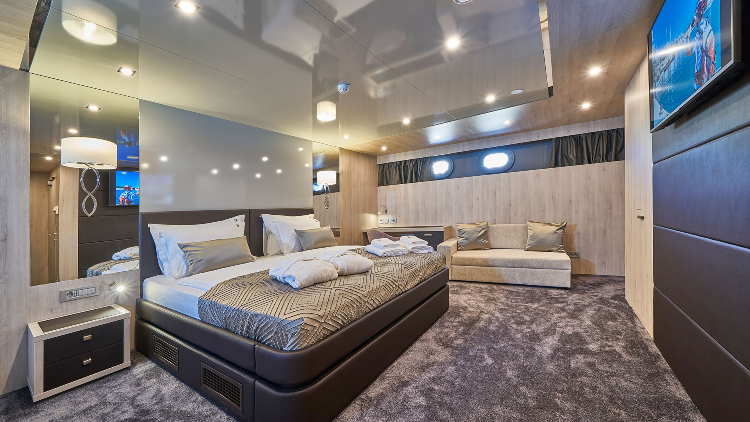 With crews ranging from five to eight people, including some of the top gourmet chefs in the business, only mega yachts can provide the kind of service that these ships do.
A luxury sailing boat in Croatia's most beautiful sea may combines the best of both worlds: old-world Croatian seamanship and cutting-edge modern design. Imagine rapid navigation with modern engines and gliding under gorgeous white sails to stunning bays. An exclusive luxury yacht has been constructed due to centuries of maritime shipbuilding expertise and the most recent luxury charter industry trends.
A luxury sailing yacht or a luxury yacht custom-built by a team that knows what is needed and isn't satisfied with anything average will make you feel indescribably special.
Why Croatia? Why a luxury sailing yacht, and why Mastercharter?
You may be wondering why Croatia. It is the perfect country to see from a different angle of the earth what Mother Nature has to offer from our first of its kind luxury yachts for charter.
Croatia is one of the exceptional countries globally that offers mind-blowing destinations from the Adriatic. You and your family or colleagues at work can visit places like Dubrovnik, Mljet, Split, Brač Island, among others. For nearly two decades, we've been telling a story about our stunning coastline, a warm welcome, opulent yacht, and an extraordinary encounter with the preserved natural splendor of the islands, their colors, tastes, and fragrances.
Here in the Mediterranean, we have lived since we were born and raised. So, all the turquoise blue bays, beautiful beaches, and beautiful cobbled alleyways and squares are known to us better than anybody else. Because of this, we have determined to give our customers a luxury holiday-specific ambiance on board one of our newly constructed luxury sailing yachts. With top-notch and discreet service, we'll ensure that your holiday will be one to remember.
We've been in the luxury charter industry for over two decades with our very own fleet of luxury yachts and hand-vetted team expertly trained in several fields like tourism, informatics, law, and production. With over 200 bookings from esteemed guests worldwide, Mastercharter is the right place to charter a luxury yacht in Croatia.
Even with the prevalent Covid, that's still taking its toll globally, Croatia remains one of the hottest destinations for tourists worldwide because guests always have a mind-blowing experience to share after chartering one of its luxurious yachts.
As a result, there is a growing demand for these luxury yacht charter yachts, and their popularity is only increasing even in this Covid era. In the following years, several new lux sail yachts are on the way under our supervision and guidance.