Whistler, in Canada, is always a nice place to visit. Especially if you're looking for an outdoor adventure, you aren't going to fall short of things to do in Whistler. Whether you're going on the winter season or just right before that, the experience is still just as magical.
In Whistler, too, the accommodation options are plentiful. The usual are hotels. But, if you want something a bit more localized and one that gives you a tad bit more ease, vacation rentals are the way to go. These can be summer houses, log cabins, winter lodges, or apartments.
While planning your trip, however, it's important to place a lot of emphasis on getting the accommodation right. After all, this is literally going to be your home away from home. It's a good thing that there are just so many options to choose from. But, it can also be daunting when you don't know how to choose from among the Whistler rental accommodations.
Planning for your vacation doesn't have to be stressful. In fact, you can make it as enjoyable as the trip itself. To ease off that worry from you, this article presents the dos and don'ts of finding Whistler vacation rentals.
THE DO'S
Here are the must-dos that you must remember when finding a vacation rental property in Whistler:
Do Know What You Want
First off, to narrow down your options, you have to know what you need and want. Decide what's really important for you to have in your rental property. Typically, this choice would also depend on the size of the group you're traveling with.
For instance, a bigger house, cabin, or lodge would work well if you have a big group, or if you have members of your family who have a hard time going up and down the stairs. A smaller apartment on the higher level of a building would suffice if you're a smaller group, and you don't mind the lift or the stairs.
Knowing what you want can ensure that your stay will be comfortable where you are.
Do Time Your Booking Well
Especially if you're going to Whistler during the winter season when it's most popular, you're going to want to time your booking well. If you delay the booking, then you may miss out on good accommodations because these are highly in demand. Or, the prices might even go up.
Once you've set the dates for your trip and these are final with tickets booked, then go ahead and jump right into the accommodations. Don't wait until later to do it.
Do Find Out More About The Host
Depending on the site or travel app you're booking from, you're also going to be most likely given information about the host. If the full names are there, you can always take that extra due diligence of knowing more about them. Perhaps, you can run through social media sites or any information on Google.
The more you equip yourself with a brief background about your hosts, the lesser the chance of you ending up with hosts that'll only run away with your money. Also, you'll want to get a feel of their reputation, whether or not they're nice or if there's any red flag that you feel, especially when you're traveling with children.
Do Review The Contract Thoroughly
Once you're nearing the payment end of your booking, that's also when the contract, rules, and the fine print of your booking will be sent. So, as excited as you may be to finish that booking, you must also review the contract thoroughly.
For instance, what are the fines if you or your kids break something? What are the rules related to cleaning? Trash collection? Amenities? Cooking?
Remember you're not booking a hotel where all the amenities and extra services are provided. You have to do these all by yourself, so these also have to be crystal clear before you pay the price.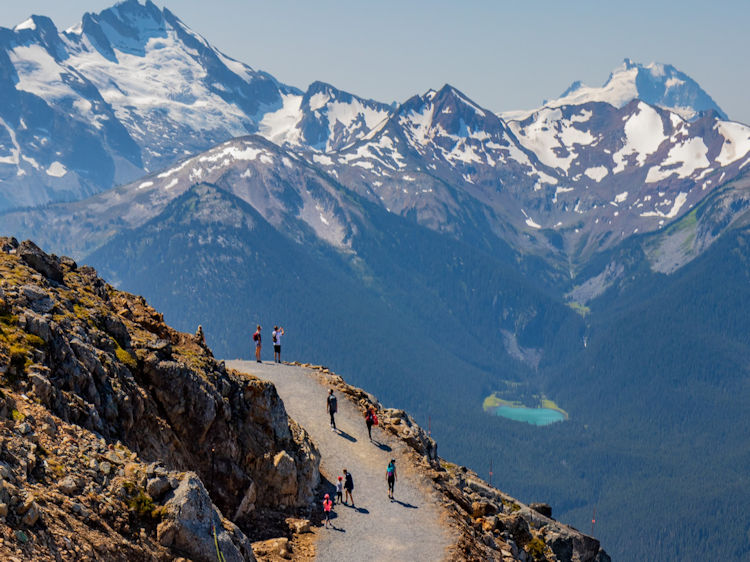 THE DON'TS
On the opposite end of the spectrum, these are the don'ts:
Don't Go Beyond The Budget
Surely, you've got a budget set for your holiday. So, as you choose a vacation in Whistler, don't go beyond it. Make sure there's a property for every budget you'll set so you don't have to feel compelled to spend more.
How much you can afford to spend should be the main deciding factor as to which vacation rental accommodation you'll opt for. It's not worth stretching yourself too thin, or going into debt for it. Stick with the budget that's comfortable for you so you don't have to sacrifice the budget in other areas of your trip, like food.
Don't Misunderstand The Location
The location of the rental is another factor that can make or break your vacation. Don't just rely on the location's description based on the booking site or app. Do your own research to ascertain that the location is, indeed, a good one.
There are many considerations in line with location that you must have in mind. These include:
It should be safe, although Whistler, in general, is a very safe tourist spot.
It should be close to the activities that you want to do.
Don't Judge The Place Based On Photos Alone
Of course, the photos are the only way for you to have that bird's eye view of what the vacation rental is going to be like. You won't be able to check it out in person. But, don't base your judgment about the property based on the photos alone. Take the time to really go through everything that the property has to offer, and then ask your questions.
When you do a thorough search, you're able to manage your expectations well enough. Plus, this also equips you with the ability now to make a more informed decision.
Final Thoughts
Now that you have this list of dos and don'ts, you can successfully avoid that sticky situation of arriving at your destination, tired and excited to rest, only to find out that the vacation rental you booked isn't at all what it promised upon making the booking. This is very important as, yes, there are so many reputable vacation rentals, but there are also so many sketchy ones. You wouldn't want your holiday to be destroyed by that one wrong move of booking the wrong accommodation.