Just as its Royal Family muse has embraced modernity, so has Victoria B.C.'s Grand Dame, the Fairmont Empress. While elegance and grace continue to emanate from the historic hotel that has held court over Victoria's Inner Harbour since 1908, a recent remodel sets a vibe that's a bit more Prince Harry-esque than Queen Victoria. Gone is the former pink color palette and in its place, subdued hues of classic gray and royal purple. Gone as well are the restaurant's formal white tablecloths – though deep tufted leather banquettes and velvet green armchairs maintain the luxe quotient. The building's most valuable real estate has been reclaimed from its former assignment as a flag outpost and revamped as a spectacular harbor facing terrace. Yes, Harry and Meghan would feel right at home at this Empress.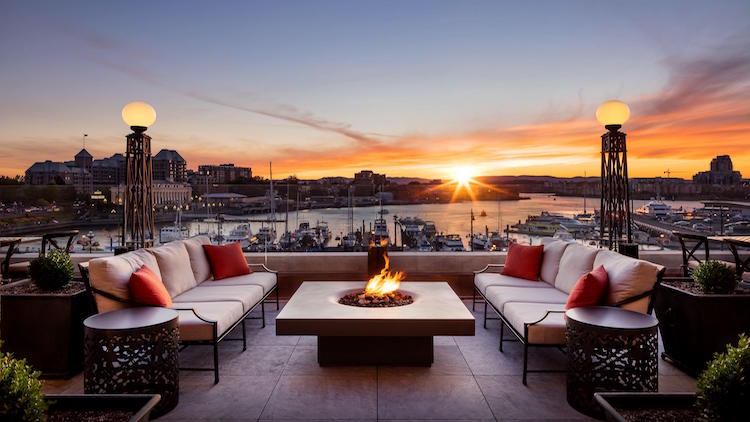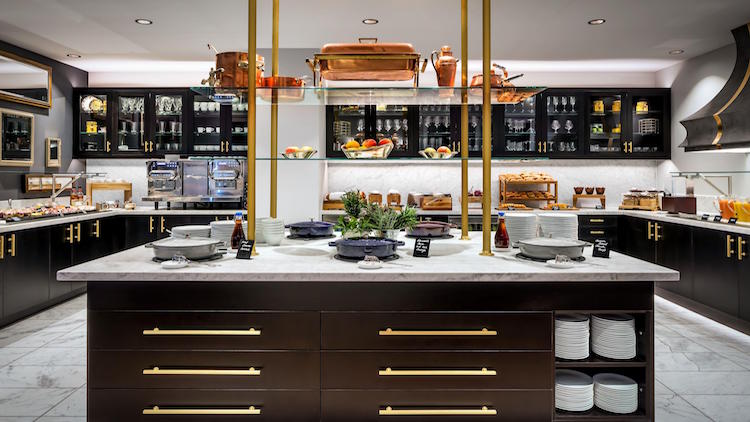 Fairmont Gold
Key to the hotel's transformation is the expansion of its Fairmont Gold program. One of only 37 Fairmonts worldwide to offer this exclusive lifestyle hotel experience, the Fairmont Empress Gold program is described as a 'hotel within the hotel.' 65 of the Empress' 464 guest rooms are designated Gold, and included with a Gold reservation (available to any registering guest) are private check-in, concierge services, a bountiful buffet breakfast, afternoon tea, evening canapes, and an honor bar. Guests also enjoy complimentary newspapers, DVDs, CDs, games, and books. But what truly makes the Fairmont Empress Gold program so spectacular is the magnificent new Fairmont Gold Lounge and Terrace featuring the best Inner Harbour views in Victoria. Two plush and inviting living rooms flank a state-of-the-art service kitchen that features a Nespresso Aguila Range commercial coffee maker for every-ready cappuccinos, lattes, and macchiatos. A wall of windows overlooks the terrace, transformed as the centerpiece of the Fairmont Gold experience. Access to this inviting space is alone worth a Fairmont Gold reservation.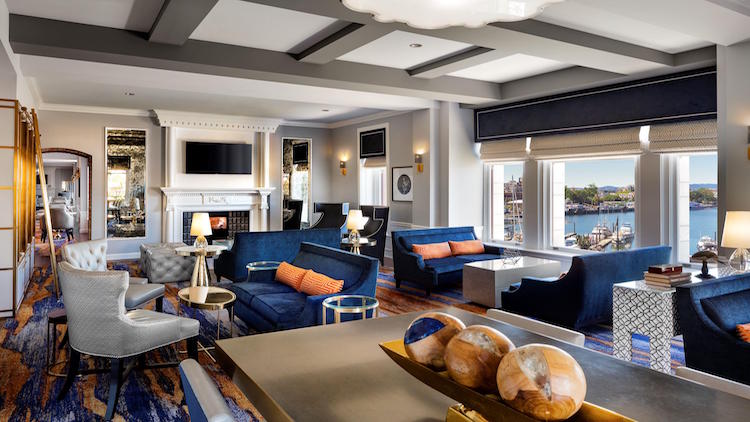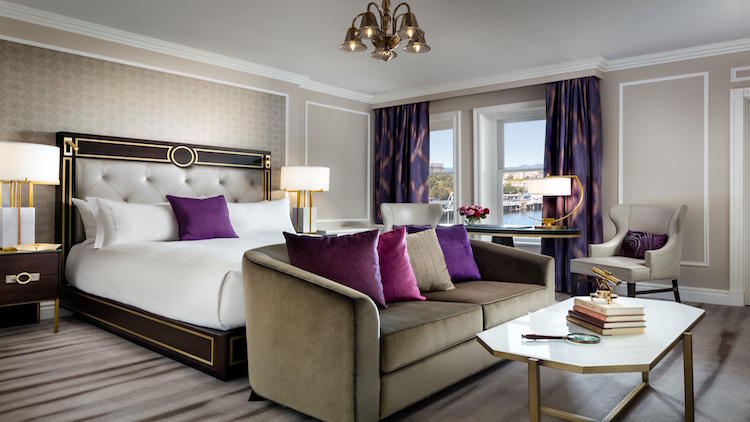 Whether guests go Gold or not, their Empress guest rooms – and every communal space - feature modern design grounded in tradition. Designers were careful during the remodel to pay respect to the hotel's heritage while infusing the building with hip, upscale design. Color palates were sourced from the original Empress tea service china. Fine finishes and bold accents lend an air of glamour and richness, such as the reception lobby chandelier 'Twill Flower,' a whimsical 6-metre high stunning light fixture featuring 250,000 hand cut crystals. Original chandeliers were enhanced with new shades while textured fabrics such as tweed and boucle play off the flooring. The original tea tables were reupholstered, and Victoria's lush gardens are referenced with plant installations and cheeky artwork.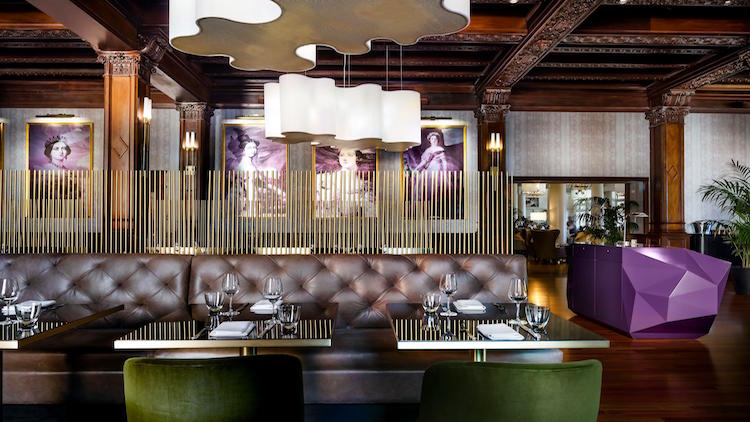 Q at the Empress
As the centerpiece of the reborn Empress, the hotel's signature restaurant – Q at the Empress – is a modern and sophisticated space that maintains its iconic architectural integrity. Formerly The Empress Room, Q has lost the formal white tablecloths, but retains its ceiling pillars made of plaster and horse hair, painted to resemble mahogany wood. The 88 seat dining room celebrates both farm and boat-to-table cuisine with a Pacific Northwest-centric menu featuring seasonal fare from local Vancouver Island producers. Fresh herbs and vegetables, grown on the hotel's rooftop garden, are incorporated in dishes that are as beautiful as they are delicious.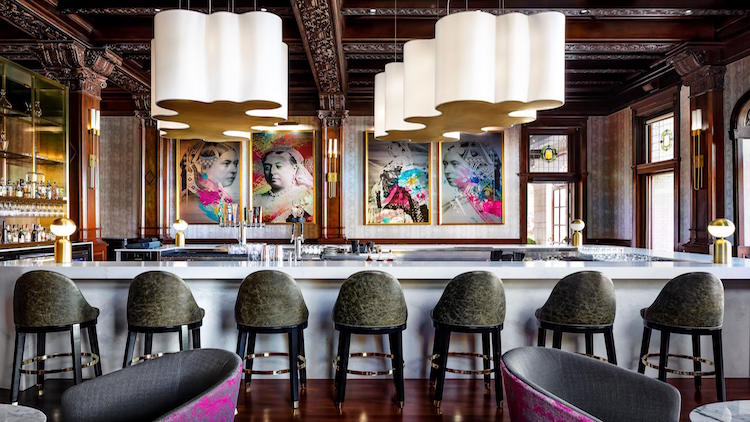 Q Bar
Q Bar is the bold royal sibling of Q Restaurant – a social hub serving creative cocktail concoctions like the IPA Old Fashioned made with Driftwood's Fat Tug IPA and clarified butter, or the 1908 Cocktail featuring the Empress' signature purple-hued 1908 Empress Gin, crafted locally by Victoria Distillers. The Q Bar menu features shared plates with a focus on fresh seafood, charcuterie, and cheese boards. Grab a seat at the central quartzite bar accented with sculptural overhead lighting, or settle into a plush couch, and enjoy live music seven nights a week.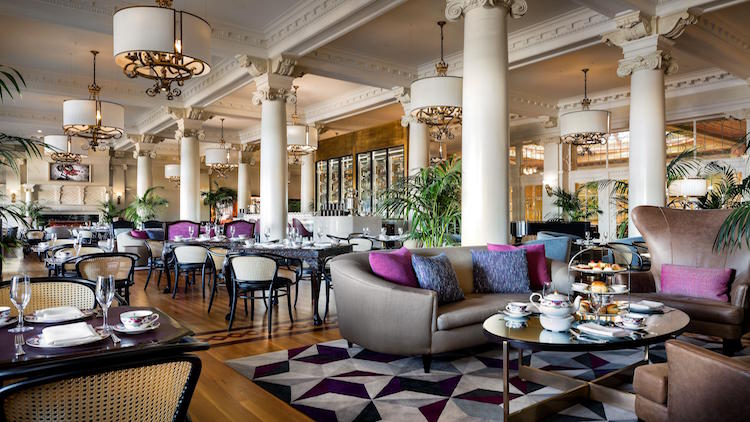 Tea at the Empress
Offering what is perhaps Victoria's most well-known attraction, the Lobby Lounge (formerly the Tea Lobby) is the new, modern home for Tea at the Empress. While the decor may have changed, the tea experience remains the same: 22 loose leaf tea choices accompany house-made signature Empress scones, pastries, clotted creams, strawberry preserves with fresh lavender from the hotel's rooftop herb garden, and Empress cake, an exceptional signature torte made from special customized chocolate notes developed in France.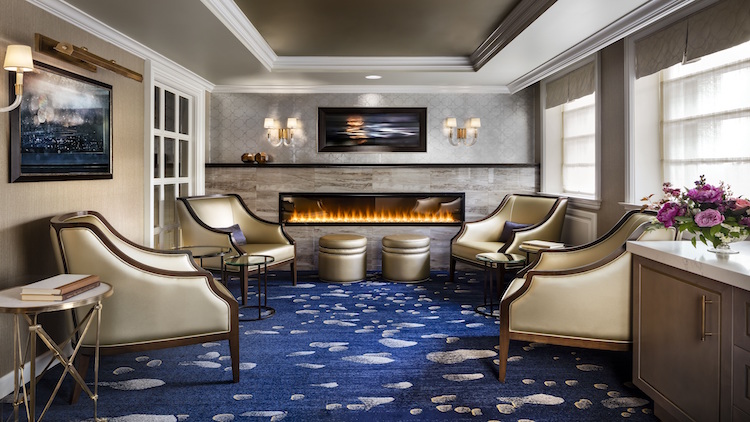 Willow Stream Spa
Consistently rated as a top resort spa in Canada and throughout the Americas, Willow Stream Spa offers the most luxurious spa experience on Vancouver Island. Authentic and effective treatments are customized to wellness needs. Every treatment includes access to the Finnish style sauna, steam inhalation room, and mineral pool – each meant to be used in succession to open up inhalation, cleanse, detoxify and warm the muscles. For something a bit different than the typical massage, try the Sea to Spa experience, a seaweed based treatment that removes impurities while smoothing and revitalizing the skin. Spend the morning foraging for seaweed on the shores of the Salish Sea, then return to the spa for a 90-minute treatment that includes an invigorating seaweed scrub followed by a sea kelp lotion and seaweed gel massage, both rich in antioxidants and vitamins to leave you feeling revitalized, refreshed, and perhaps just a little bit like royalty.