A private collection of luxury country house hotels in the UK and France,
von Essen hotels
have the answer. They are introducing 'Heritage Concierges' at all their properties. Guests can discover the history of the hotel they are staying at through a dedicated member of staff. The first to offer this innovative concept is the magnificent
Cliveden
(pronounced "Clivdin') in Berkshire.
And what a task. Cliveden has been the scene of riotous living by the rich and infamous for almost three and a half centuries. Secret agents, call girls, billionaires, dukes and queens have all partied hard here. The name is so synonymous with presidential league entertaining that even the 'Sugar King' Julio Lobo referred to his bolthole for holding court in Havana as the "Cliveden of Cuba".
Michael Chaloner, the Heritage Concierge, is well up to the job. He jokes that he's been at Cliveden "forever". Michael explains, "Surprisingly the house has never been the principal seat of any of its owners. It's always been a holiday home if somewhat on a grand scale. When it was 'converted' to a hotel in 1985 barely any changes needed to be made.'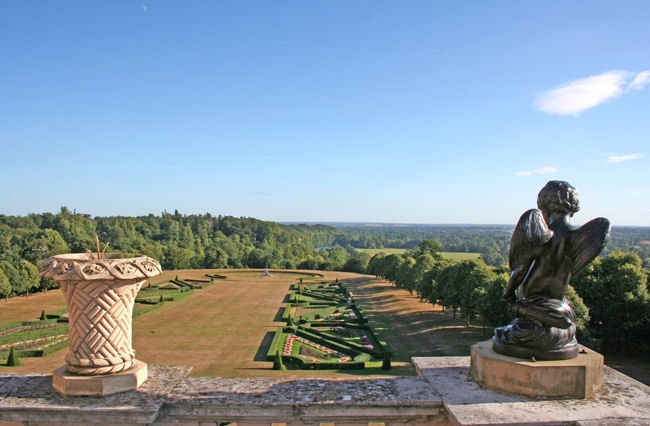 Some things really haven't changed. Sue Crowley, the Hotel Manager – actually the staff never refer to it as a "hotel" but rather "house" – comments, "All the food still comes up on trays from the cellar kitchen. This involves navigating four twists of the narrow staircase!"
The present house is an impossibly palatial affair erected in 1851 to the design of Sir Charles Barry for the 2nd Duke of Sutherland. This starchitect honed his penchant for all things Italianate 10 years earlier at the Reform Club in London before being let loose at Cliveden.
It's hard not to feel important, sitting on plumped up cushions in the Great Hall under the disdainful eye of Lady Astor in a Sargent portrait, while beyond a cordon a gaggle of National Trust visitors gawk and shuffle past (von Essen lease the building from the National Trust).
Each of the 39 bedrooms is individually decorated and is named after someone connected to the house, from the Tudorbethan panelling of the Mountbatten to the sloping ceilings of the Prince Albert. In the Asquith you can lie back in the bath and watch limos pulling up in the forecourt three storeys below.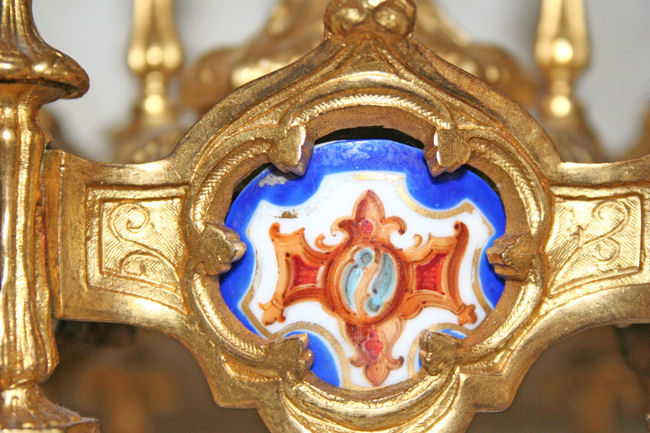 Thankfully there's not a modern extension in sight. Fancy a four poster bed? No problem, try the Chinese Room. A coronet bed? That will be the Sutherland Suite. A polonaise bed? Not sure, but there's probably a room with one somewhere. Cliveden doesn't do second class. No wonder Queen Victoria stayed here for six weeks.
Henry Ford, Franklin Roosevelt and George Bernard Shaw have also enjoyed jaunts to Cliveden. In 1893 the hideously wealthy American tycoon William Astor, who'd bought the house 13 years earlier for a staggering $1.25 million, presented it to his son as a wedding gift. Halcyon days beckoned as Astor junior and his glamorous wife Nancy hosted society with great aplomb. The government of the day was broke (sounds familiar?) and so ministers were only too glad to meet visiting dignitaries at Cliveden.
But it is the fall of a government which keeps Michael's tour lively. Almost half a century ago, on a balmy midsummer Saturday evening the Secretary of State for War Jack Profumo clapped eyes on Christine Keeler, an 18 year old demimondaine, larking around the swimming pool. The rest is history, as immortalised in the 1989 film Scandal starring Ian McKellen, John Hurt and Joanne Whalley.
"Lord Astor had persistent backache," says Michael, "so he allowed his osteopath Stephen Ward use of Spring Cottage on the estate as payment in kind. That fateful evening the party staying at Spring Cottage included Christine Keeler and Yevgeny Ivanov, an assistant Soviet attaché who was also a spy."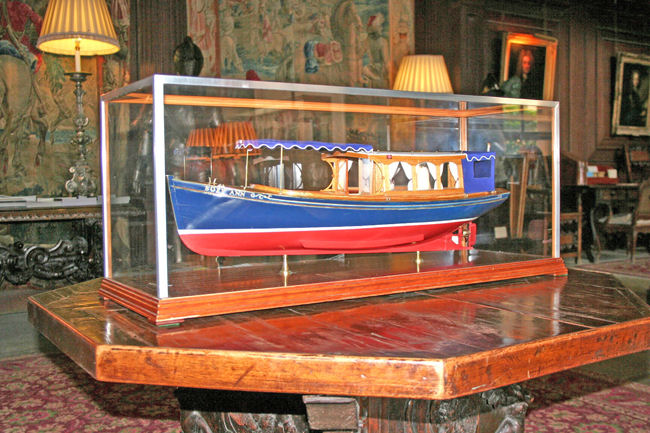 Now in full swing, he continues, "Meanwhile Profumo and his wife, the beautiful Northern Irish actress Valerie Hobson, were guests of the Astors. After dinner they strolled out of the house to the pool area. Profumo clad in a dinner jacket; Keeler in a dripping towel. Their clandestine affair began the following day. When Keeler sold her story to a tabloid it was revealed that she'd supposedly been sleeping with both Profumo and Ivanov at the same time." A case of 'Reds in the beds'.
Jack Profumo baldly denied any "impropriety" in his relationship with Christine Keeler in a statement to the House of Commons. "Well he would, wouldn't he?" tartly snapped Mandy Rice-Davies, Keeler's best buddy, later at the subsequent court case. Profumo finally confessed though not before successfully suing Paris Match and Italian magazine Il Tempo for libel. Stephen Ward was tried on trumped up charges relating to immoral earnings and committed suicide before the case concluded. Profumo's career lay in tatters and the furore brought down the then Conservative government in 1964. The swimming pool is now Grade I listed.
Notoriety and Cliveden go hand in hand. The first owner, the 2nd Duke of Buckingham, was imprisoned in the Tower of London several times. It was said of Buckingham that "a young lady could not resist his charms… all his trouble in wooing was, he came, saw and conquered". He challenged his mistress's husband to a duel in 1696. Buckingham lost. A cross-sword emblem set into the East Lawn commemorates his gory death.
Even the luscious interiors, manicured to within an inch of their lives, aren't quite all they seem. Look closely and you'll find the unexpected from blood spattered soldiers lurking in the Great Hall tapestries to rabbits mercilessly trapped behind balusters in the gruesome plasterwork of the French Dining Room.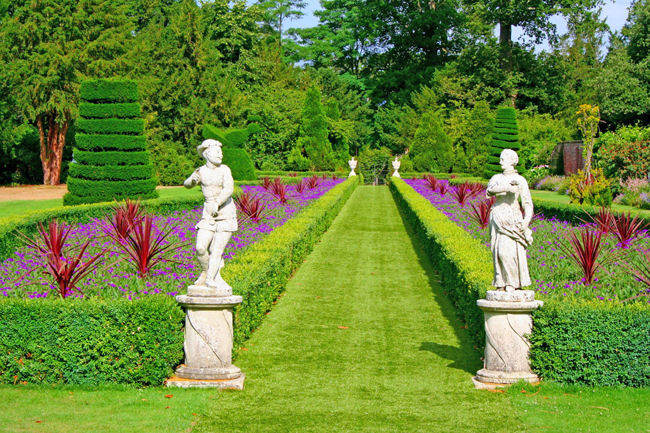 Once a full day's coach ride from London, Cliveden is now only half an hour by train from Paddington. A chauffeur can pick you up from the station at nearby Burnham. Natch. Culinary delights to satisfy the most demanding of gourmands await. The long Terrace Dining Room greedily devours six windows of the nine bay garden front. Highlights of the menu include John Dory slow cooked to perfection and Blumenthalesque chocolate fondant (The Fat Duck is a mere four miles downstream). Von Essen are upholding the tradition of hospitality to perfection.
Amanda Irby, the Business Development Manager, confirms that these days you are more likely to find Jamie Oliver celebrating his 10th wedding anniversary at an impromptu alfresco dinner on the terrace than any political mischief unfolding. "Or you may well pass Sir Paul McCartney engaged in conversation with his daughter Stella next to the Great Hall fireplace." Indeed the President of Afghanistan held meetings in the Macmillan Room lately. History is rumbling along. The Heritage Concierge at Cliveden will never be short of fresh tales to update his tours.
Luxury Travel Magazine Hotel Profile:
Cliveden
Check Rates & Availability:
Cliveden