Visitors are always asked, "Is this your first time in India?" Behind the welcoming smile is perhaps the understanding that not everyone will embrace the vibrancy and chaos of this amazing country. Some will be overwhelmed. My strategy is to find a safe retreat; my goal is to venture out at a pace that allows for appreciation.
Delhi is not a "walking city." I hope the Lodhi's location near the 90-acre Lodhi Gardens will satisfy my craving for green space. The property's designation as a boutique hotel (with only 40 rooms) is likewise appealing since this often translates into more personalized service. Our airport pick-up offers a promising start.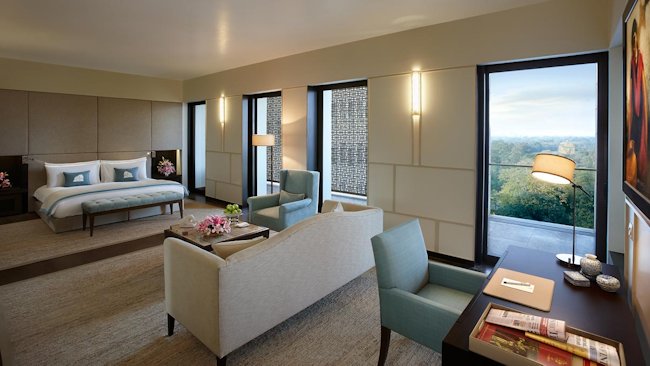 A hotel representative is waiting and we are whisked away in an air-conditioned Audi. Check-in is in our room, a glorious suite with balcony and private outdoor plunge pool. The property's Aman origins are evident. It luxuriates in sleek lines, minimalist décor, and space!
It is past 10pm, but we have traveled through nine time zones. Any chance of sleep is hours away, so we head to the Lodhi's Élan restaurant for a late dinner. Outdoor seating is in a delightful garden beside the reflecting pool in the hotel's inner courtyard. The menu offers Indian and international cuisine, and our first curry holds the promise of many outstanding meals to come.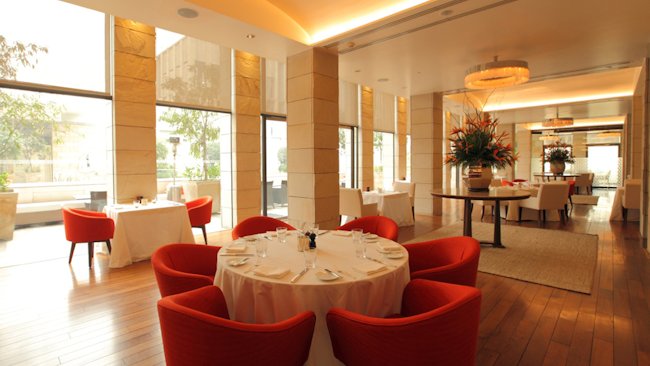 Our first full day in Delhi is day two of the Indian wedding we've come to attend. There are events at private homes in different parts of the city. We show up at the concierge desk with our invitations and addresses and watch Hemendra Singh and his staff spring into action. A car and driver is set up, times calculated. One event is so far away the driver will wait for us. All we need to do is get ready!
The following morning we are back at the Élan for breakfast. My husband, Bob, is thrilled with the excellent coffee (not easy to come by in India). A reconnoiter of the property has revealed an impressive fitness center, a gorgeous 50-meter pool, an art gallery, a salon, and a full-service spa. "Boutique," we agree, doesn't tell the whole story here.
Our day of rest after the wedding falls on a Sunday, and after a lazy morning, we head for the Lodhi Gardens. We are offered a car but decline. It is quite a pleasant walk past the Delhi Golf Club. But when we finally get to the gardens, we realize our mistake. There is much to see, acres to cover. Next time we'll get dropped at the entrance.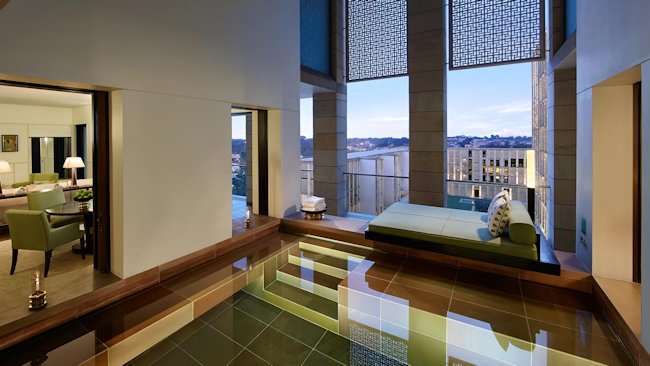 My husband is also here for business meetings, allowing me a day on my own. I treat myself to a stretch massage at the spa and a few hours by the pool. The layout of the Lodhi intrigues me. At first I thought its design simply an urban adaptation — high walls around a private inner space. Now I see that water, shade, materials, even airflow has been considered. Coolness and moisture soothe while sun and heat are kept at bay. The result is pure pleasure!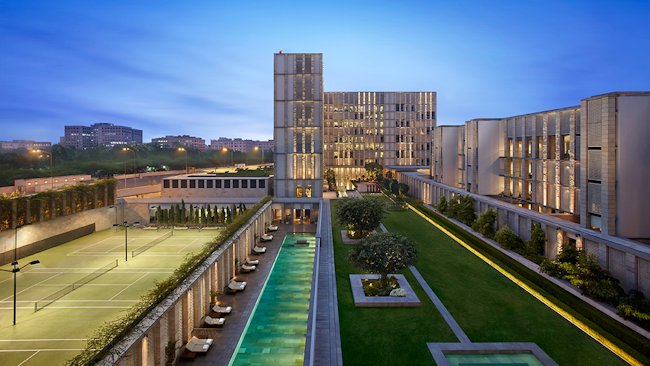 In the afternoon I arrange for a car to take me shopping. Friends have suggested an area with local craftsmen, so I decline the Lodhi's offer of a shopping assistant. It's my second mistake. Though people are friendly (the vendors a little too friendly), I don't know how to judge prices or quality. In India foreigners always benefit from having a local ease the way. The cost is negligible, and it's a great learning opportunity.
For the final three days of our trip, we have decided to travel to Agra to see the Taj Mahal and then onto Jaipur, the "Pink City" of forts and palaces. This is a common tourist route, and we've gotten conflicting advice on whether to take the train or arrange for a car and driver. The Lodhi can arrange the latter as well as a guide for the day in Agra. I jump at the offer.
We leave early in the morning to minimize Delhi traffic. The new highway to Agra makes for an easy 3-hour trip. The guide coordinates with our driver and is waiting. I've read about traveler difficulties at tourist sites, but our guide ensures we have the best possible experience. Indians claim the Taj Mahal is the most beautiful building in the world. I'm inclined to agree!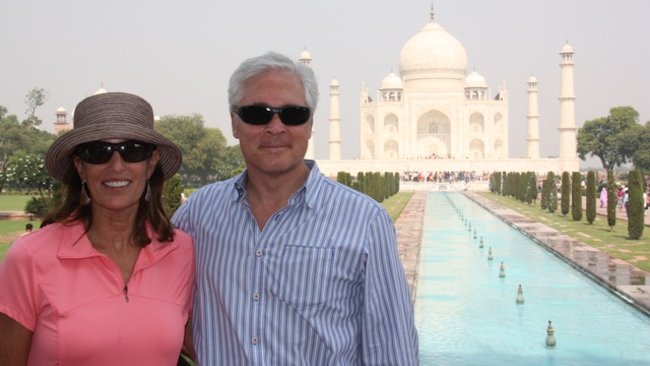 It's not a surprise that our driver has a guide in Jaipur he can recommend. Nor is it a surprise that the guide is first-rate and that our tour is amazing. I realize (thanks in large part to the staff at the Lodhi hotel) I have found the right combination of challenge and comfort.
Back in the Delhi airport, we reflect on our trip. Bob, who comes to India frequently on business and stays in five-star hotels, rates the Lodhi a step above the rest. I still question if the "boutique hotel" label does justice to the expansive layout of the property. But we agree that the level of service will bring guests (ourselves included!) back again and again to the Lodhi.
Visit website:
www.thelodhi.com