Whatever it might be, today we're not going to even think about that. Instead,
we'll walk you through the most
luxurious airlines
in the world you need to travel with.
This article is dedicated to those of you that have never travelled with a luxury airline. At the same time, those of you that did will find this piece of content interesting.
Let's see what the most luxurious airlines can offer.


Etihad Airways


Etihad Airways is the national airline of the United Arab Emirates. They have received the award for the world's leading airline five years in a row.
Etihad reimagined flying altogether with
The Residence
.
It is the only three-room suite in the world that is part of a commercial airline.
The suite has a living room, a bedroom and a shower room,
all of which are accompanied by the staff's hospitality and discretion.
A butler and an in-flight chef will be available at your discretion so that you'll have the best experience during the flight.
The Residence is the perfect choice for two people that travel together and want intimacy.


Emirates


Emirates is an airline that is based in the United Arab Emirates, precisely in Dubai.
You can
fly first class
and have your own private suite.
Just slide the doors and you can enjoy some quality private time until the plane lands. You'll also have a mini bar at your discretion and some wine and champagne.
You can dim the lights and get some sleep if you want to.
The set can be converted into a bed that has a mattress.
When you get hungry, you'll have multiple options to choose from.
From à la carte cuisine to the most basic snacks, everyone's tastes can be satisfied.
After a nap or after a long flight, you may feel the need to refresh yourself by taking a quick shower.
At Emirates first class, you can do that.


All Nippon Airways (ANA)


If you fly with ANA first class
, you'll be able to enjoy your private space up in the sky.
A square cabin with high panel walls was designed so that it gives the impression of a small private room.
Also, famous chefs from all over the world have created the menu.All of the amenities you'll receive during the flight will help you sleep as comfortable as possible.
You'll also have a Do Not Disturb light that you can turn on whenever you want.
Will Luxurious Airlines Become More and More Popular?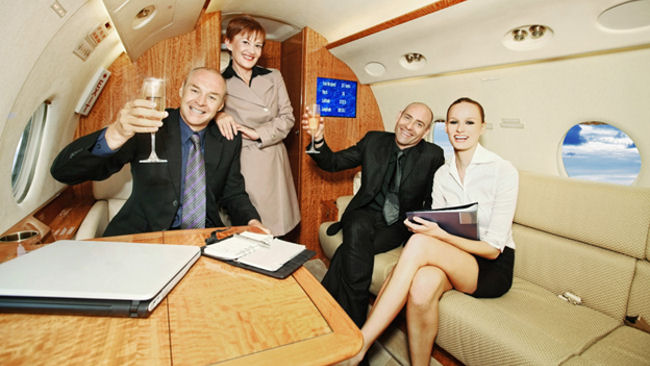 What we've noticed is that
more and more airlines
are improving the passengers' experience, even for the economy class.
What this means is that quality pretty much trumps in the airline industry.
If you want to travel in style to your next destination, then luxurious airlines are the answer.
About House of Travel
House of Travel
has been helping Kiwis see the world for almost 30 years and we're extremely proud of our Kiwi heritage. With 70 stores around the country, from regional towns through to the major city centres, it means there will always be a House of Travel convenient to you.
Feel free to
check out our website
to find the best business class flights on popular destinations.