As winter (thankfully) gets ready to depart, attention can blissfully turn to the sun-drenched summer season. Here's a look at what are forecasted to be the hottest of hotspots in the Mediterranean this year. Whether you experience them from the sparkling deck of your luxury yacht charter or from land, these destinations are sure to be some of the most-talked about and highly desired spots in the Med for the 2018 summer season.
So, stock up on sunscreen and consult the calendar, because once you've had a glance at these spectacular getaways, you won't be able to resist planning the details of your trip your time, such as perhaps choosing which lavish yacht to charter for a cruise in the warm Mediterranean sunshine.
Perennial Party Spot - Ibiza
It seems that year after year, Ibiza retains its crown as one of the can't-miss nightlife meccas in the Mediterranean. Famed the world over as a magnet for the planet's most glittering partiers – those glamorous and gilded few who chase the good times across the globe, many of them onboard a luxury yacht charter in Ibiza – this Balearic Island's reputation as the ultimate partying playground seems in no danger of being surpassed.
As the 2018 season roll around, get ready to slip into your shimmery finest and head over to Old Town, Ibiza's legendary and throbbing party central, which has been going strong for over 40 years and shows no signs of slowing down. Claim your territory in Pacha's Remit's private rooms, where you can savour taste-bud-tempting cocktails and groove to the pulsating sounds spun by the most happening guest DJs on the international scene. Shake your body to the latest infectious beats at San Lorenzo, as you merge with a surging crowd of clubbers moving as one to the music until the wee hours of the warm Spanish night.
Plus, when the sun is shining and the party has taken a break for a few hours, Ibiza also delivers beautiful white-sand beaches lapped by aquamarine waters, quaint cobbled streets overflowing with eateries that serve delectable local specialties and plenty of opportunities to rest and relax for the night ahead.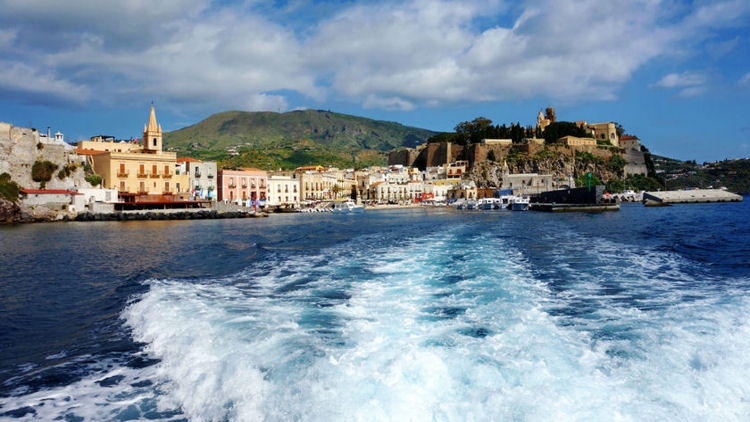 Exquisite Aeolian Islands
Set in the shimmering turquoise waters of the Mediterranean Sea, just off the northern shores of Sicily, the Aeolian Islands have been bewitching holidaymakers for more than 5,000 years. With their black-sand beaches, first-class scuba diving sites, rich partying possibilities and dramatic volcanic scenery, these Italian isles provide an amazing range of options for pleasure-seekers this summer.
Ideal for exploration by private yacht charter to Sicily, the Aeolian Islands boast a wide array of pursuits sure to satisfy everyone from the most committed jetsetter to the most laidback nature-lover. Sink your toes into ebony sands on virtually deserted beaches on bucolic Filicudi. Marvel at views of Stromboli's still active volcano from your ringside seat on the terrace of a charming local restaurant serving up Sicilian cuisine.
Dance barefoot at Panarea's Nightclub Raya or at one of the epic all-night dos at Lipari's Spiaggia Bianca Beach. Hike on nature trails, or up to the crest of one of the Aeolian Islands' towering volcanic mounts. Experience a side of Italy that you might not have known existed, outside of your wildest dreams.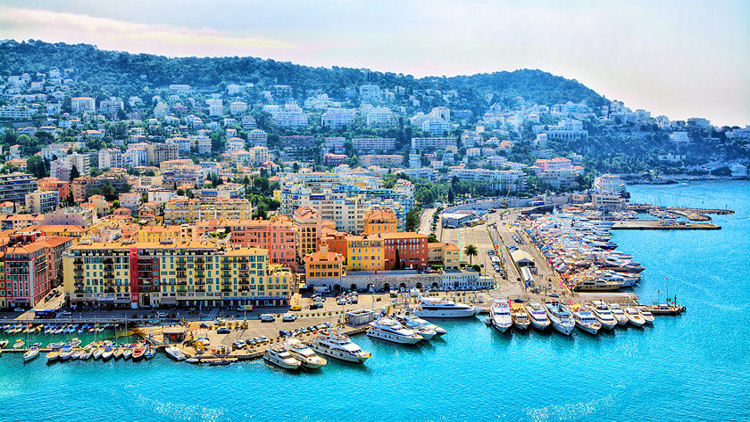 Gemlike French Riviera
When it comes to images of the ultimate luxurious lifestyle, nowhere on the globe even begins to compare to the supremely sophisticated French Riviera. Whether you discover the treasures of this gilded coastline in the South of France from the sea, onboard your private yacht charter in the French Riviera, or from land, you're sure to come across scenes, sounds and flavours that you'll never forget.
Wander through the curving streets of a picturesque medieval town, perched on the very top of a hillside overlooking the sparkling sea. Head to Nice and follow in the footsteps of pleasure-loving patrons of the past, such as Pablo Picasso and Tsar Nicholas. Indulge in some chic shopping or enjoy a delicious meal at one of Nice's many Michelin-starred establishments.
Sample the pulse-pounding nightlife in the clubs of Monaco, Cannes or St Tropez, as you take your rightful place alongside the "beautiful people" who flock to the sun-kissed Cote d'Azur each season.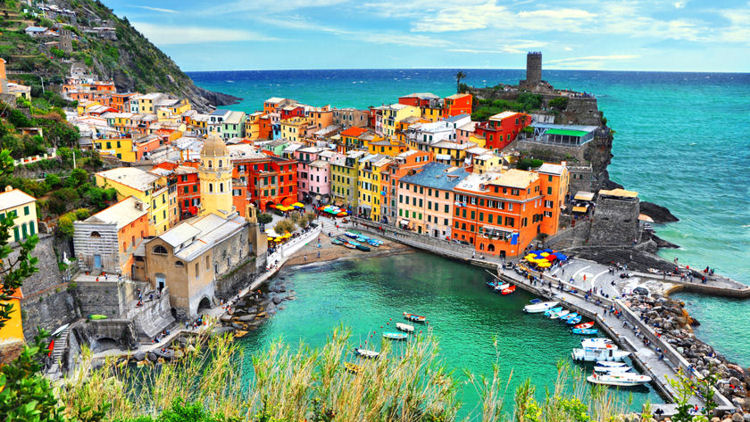 Gorgeous Italian Riviera
Some spots are so picture-perfect and filled with charm that they simply never go out of style. Instead new generations of visitors and trendsetters just keep rediscovering them all over again. Nowhere else fits this bill better than the sun-splashed Italian Riviera. This is definitely one of the not-to-be-missed destinations for 2018, especially onboard your own yacht charter in the Italian Riviera.
Gaze in wonder at the five almost impossibly pretty fishing villages hewn into the side of rocky cliffs, casting shimmering reflections in the jade waters of the Mediterranean below. Known as the Cinque Terre, a Unesco World Heritage Site, these towns, with their pastel-hued houses and winding cobbled pathways, will almost surely steal your heart. So too will nearby Portofino with its vibrantly coloured buildings and incredibly picturesque port.
Sip steaming espresso in the noonday sunshine, at a perfectly placed table in the midst of a piazza. Taste the area's varietals at a countryside vineyard or two. Swim in nearly hidden natural coves, or scuba dive on protected spots where you can examine up close and personal the undersea universe just off the coastline of the Italian Riviera. Try out the dishes made from locally sourced produce from nearby farms and find out for yourself why the food from this region of the Mediterranean has been so coveted throughout the centuries.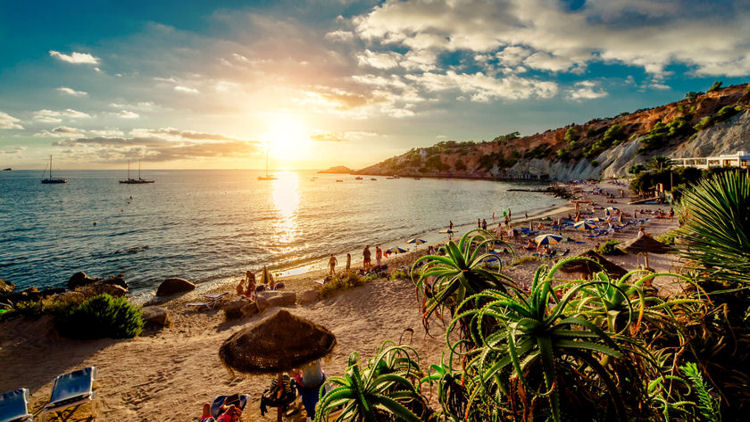 Exotic Croatian Coastline
For those who prefer to travel to lesser-frequented spots, the Eastern Mediterranean jewel that is the Croatian coastline will really attract you during the 2018 season. Perhaps best uncovered onboard a luxurious yacht charter in Croatia, because of its multitude of tiny islands ripe for exploration from the sea, the meandering shoreline of this enchanting land provides tons of delightful diversions.
Stroll through marble-clad streets in Split, a city so lovely that the Roman emperor Diocletian decided to build his retirement home here – a magnificent white mansion that still looms large over the red, terra-cotta-tiled roofs. Splash about in the crystal-clear waters of echoing underwater caverns. Dive on mysterious shipwrecks. Dazzle your palate with Croatian delicacies, such as slow-cooked lamb or freshly caught shellfish baked in vine leaves – all washed down with vintage wines from a nearby vineyard.
Club the night away in Hvar, where the jet set gathers to let down their hair in a still untamed party hotspot. Revel in the stillness of Unesco-protected Orthodox churches. Admire architecture and culture that have endured for millennia. Feast your eyes on a natural landscape of rare beauty, filled with soaring mountains, pine forests, cascading waterfalls and azure blue lakes. Find that ideal, undiscovered hideaway you have always been looking for, when you head to the Croatian coastline this season.