The Residences' close proximity to "Israel's silicon valley," multinational corporations, and 10-minute drive from the lively cultural scene and nightlife of Tel Aviv, presents overseas buyers with an opportunity to combine business with pleasure. The Residences will be under the management of The Ritz-Carlton, ensuring luxury and hospitality of high international standards.
As the coastal suburb of Tel Aviv, this property in Herzliya will appeal to both leisure and business travellers. The cooperation and support from the development partners reflects their confidence in The Ritz-Carlton and its reputation for operating world-class properties around the world.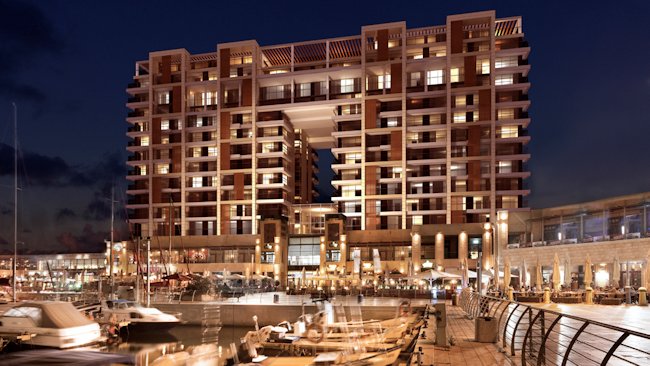 The development was established with the partnership of two experienced and trusted brands, Tidhar Group and Adi's Investments. Tidhar Group, headed by Mr. Gil Geva and Mr. Arye Bachar, has been building luxury projects worldwide since 1990 and is ranked in the top 10 of real estate companies in Israel. Adi's Investments, headed by Mr. Adi Strauss and Ms. Irit Strauss, are the leading lifestyle group that specializes in establishing and managing luxury restaurants and event venues, which are a vital part of the Israeli nightlife scene.
"We are very proud to have been instrumental in bringing The Ritz-Carlton to Herzliya. This is an international hotel and residential management company famous over the world for its high level of service and its luxurious lifestyle. I am confident that it will introduce a new standard of service in Israel,"said Dalia Mendelmann-Zonnenfeld, General Manager of Tidhar Development Ltd.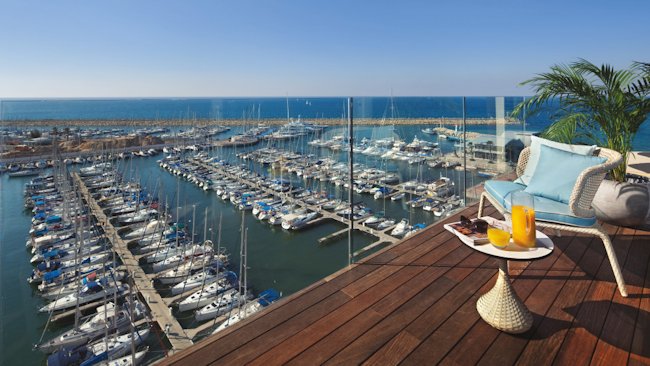 The developers entrusted Rani Ziss and interior design company Studio Gaia, both internationally recognized, to create a 12-storey development that will include the first Ritz-Carlton hotel and residences in Israel. The top six floors are 82 whole-ownership, serviced vacation residences, all with balconies of breathtaking views of the Mediterranean Sea.
The Residences vary in size, from spacious studios to elegant penthouses, all built to unrivalled standards in Israel. Each vacation residence is fully furnished with clean modern lines combining materials of wood, stone and leather and a palette of rich colours, evoking the natural environment in a contemporary setting.
For Jewish investors, the project will be the first world's Kosher Ritz-Carlton hotel and residences; ensuring the needs of its Jewish residents and guests have been accommodated for, including Shabbat elevators, a magnificent synagogue, kosher catering services and the first Kosher high end restaurant headed by celebrity chef, Yonatan Roshfeld.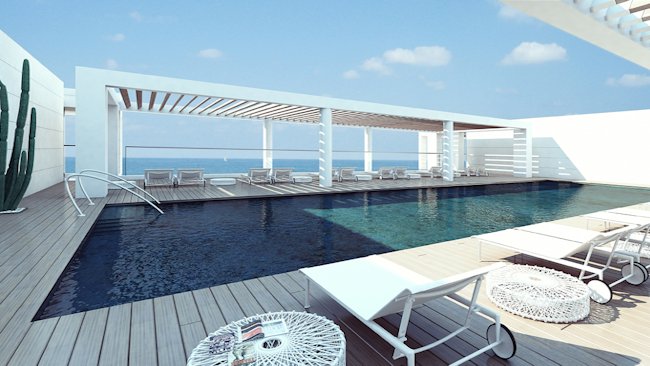 "Each Residence comes with a private storage area where personal belongings can be stored when owners are not in-residence. All in all we are offering a superior lifestyle to be delivered by a well-known brand associated with sublime hospitality," said Miri Azouri, Project Director of marketing and sales for The Residences at The Ritz-Carlton, Herzliya.
Residence owners will enjoy the services of the hotel concierge as well as use of the rooftop swimming pool that overlooks the Mediterranean Sea, and access to in-residence dining, The Ritz-Carlton Spa, a fully equipped gym, a business centre, and banquet halls with gourmet kosher catering.
The Residences at The Ritz-Carlton, Herzliya are the perfect alternative for overseas buyers who wish to own a vacation retreat in one of Israel's most desirable locations.
Website:
http://www.rcr-herzliya.com
Address: 2 Hashunit Street, Herzliya Marina, 46555, Israel